In case you may have forgotten what Stephanie Tanner looked like in "Full House," just look at Jodie Sweetin's daughter Zoie.
Some of the actor's 2.5 million followers noticed that Zoie bears a resemblance to how Sweetin looked during her teenage years on "Full House," which ran for eight seasons in the 1980s and 1990s.
The "Fuller House" actor celebrated Zoie's 15th birthday on Instagram on April 16 by posting pictures of them on a night out with her daughter's friends.
"To cap off Zo's bday festivities, I told her I would take her and her friends out to @noburestaurants and I also took the ladies to pick out something at @aweinspired jewelry (and I may have gotten in on that too…)," Sweetin captioned the four pictures.
"A fabulous girls evening!" she continued. "(I can feel them rolling their eyes at this post already).... Moms gonna mom."
Followers chimed in with how much the two resembled each other.
"She's your twin," Molly McAleer wrote. "So beautiful. Happy birthday."
"Your daughter looks just like you," another said.
Some also noted how youthful Sweetin looks.
"Looking like sisters," a fan wrote.
"Let's also give a round of applause for you fitting in looking 100% their age!!!" another fan said.
"You look like a teenager!" another person wrote.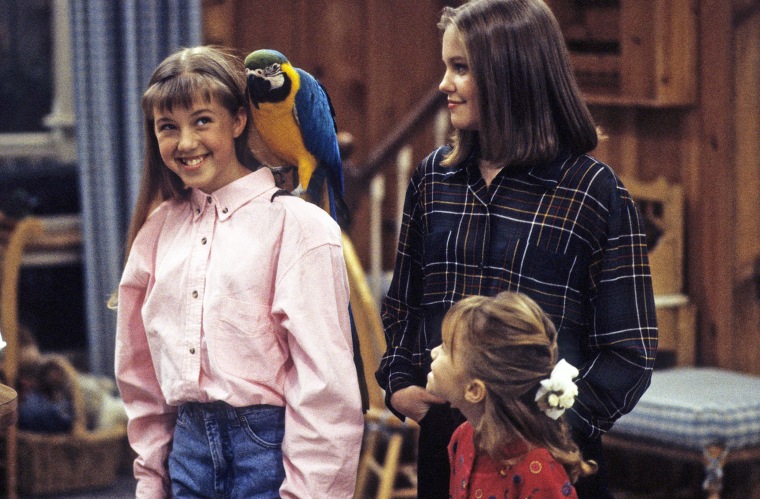 Sweetin also posted on Zoie's actual birthday, April 13.
"15!!! How is my Zoie 15 today?!" the "Just Swipe" actor captioned some throwback pictures of her daughter.
"Zo, you have grown into such an INCREDIBLE young person," she continued. "I am beyond proud of you. Your heart, your hard work, your sense of humor… you are such a bright light in so many ways. I love our chats together, catching up on drama, haha."
She also said: "I'm so proud of you Zo… and I'm so happy to be your mom."
"Happy 15th Birthday!!!" she added. "Love you to the moon and back!!"