Pictures of Jessica Alba and her 15-year-old daughter, Honor, at a tennis tournament are netting twin comparisons.
"Spitting image!" one fan wrote on Alba's Instagram carousel.
"Looking more like sisters," added another person.
Alba and Honor attended the 2023 French Open on June 10. The actor and entrepreneur, 42, wore a striped midi dress, white platform sneakers and oversized sunglasses, while Honor opted for a shorts and bralette set paired with a button-up.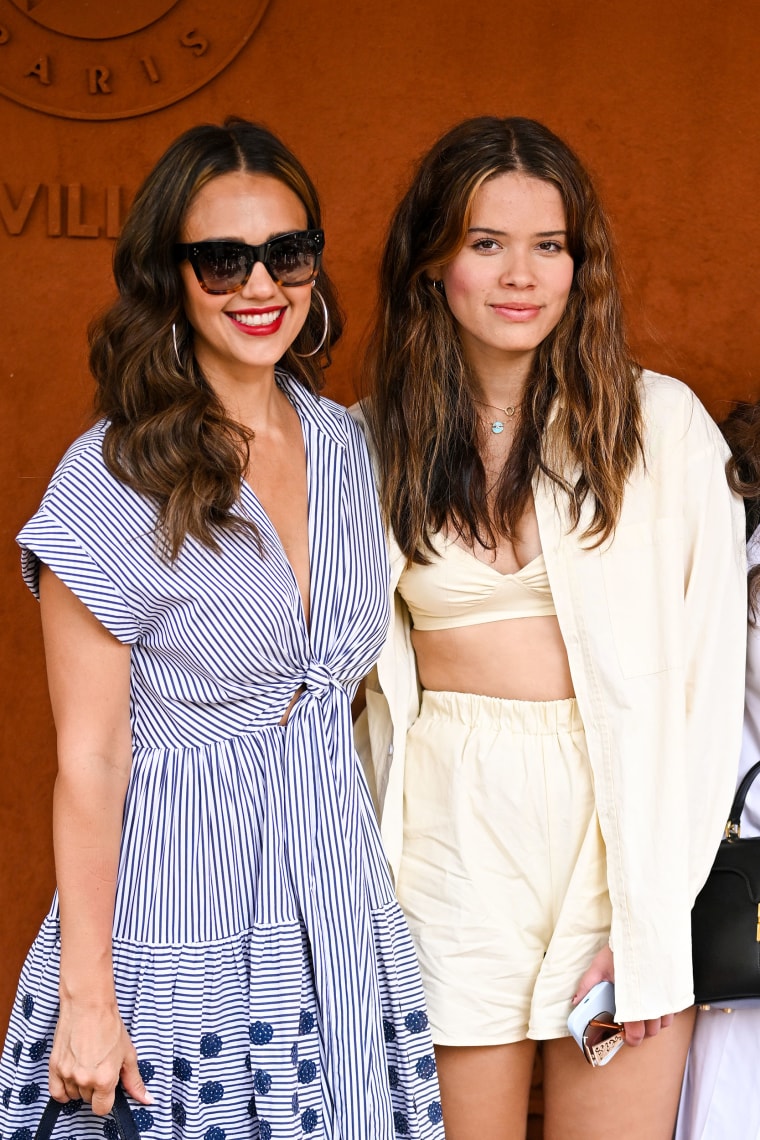 Alba shares Honor, a rising high school sophomore, with her husband, Cash Warren. The couple, who have been married for 15 years, are also parents of daughter Haven, 11, and son Hayes, 5. 
Last year, Alba opened up to Glamour UK about attending therapy sessions with Honor and Haven. While speaking with the publication, the Honest Company founder explained that both of her girls "started to sort of shut down" during puberty. 
"I'm like, 'Were not doing this. We've got to keep a line of communication here. How can I bet a better parent to you? How do you want me to talk to you?" Alba shared. 
Alba went on to detail the positive impact counseling had on her relationship with her two girls. She noted that therapists have "studied human behavior" and "they have no relation to you so they can be really objective."
"Here's a safe space, you can't get in trouble," Alba recalled telling her daughters.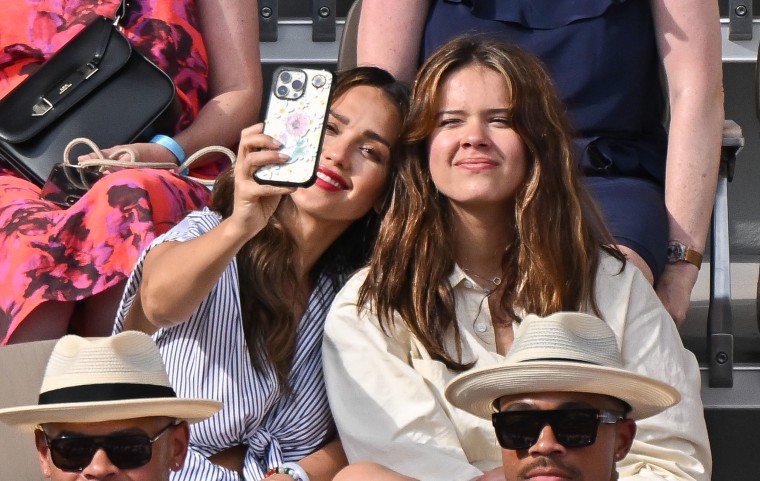 In 2018, Alba revealed to Redbook that she doesn't share parenting mistakes on social media.
"I don't have it together at all. I just don't need to use social media as therapy and tell everyone, 'Today I f----- up as a mom.' It's none of your damn business," Alba told the magazine, laughing.
"I'm fine if people want to air their dirty laundry online, but people know enough about me. I make mistakes all the time ... and sometimes when I get together with my friends, we'll reflect on how we've made similar good and bad decisions," she added. "It's like, 'Yeah, that was humbling.' Then you move on and have a glass of wine," she said.