Jenna Bush Hager's daughter Poppy definitely understands the importance of Mother's Day.
While discussing how she celebrated the day while on TODAY with Hoda & Jenna on May 15, Jenna said Poppy, 7, offered up a sweet toast while the family had Mexican food.
"Poppy actually said a beautiful prayer. She was like, 'The moment you were born changed my life,' which is true," she said dramatically, while Hoda laughed.
"But here's the thing. I think both of us feel just so grateful," she added about her and Hoda.
Jenna said Poppy and her two other kids, Mila, 10, and Hal, 3, also cut her some flowers and made her cards, while Mila also offered up a toast that was a little more to the point than Poppy's speech.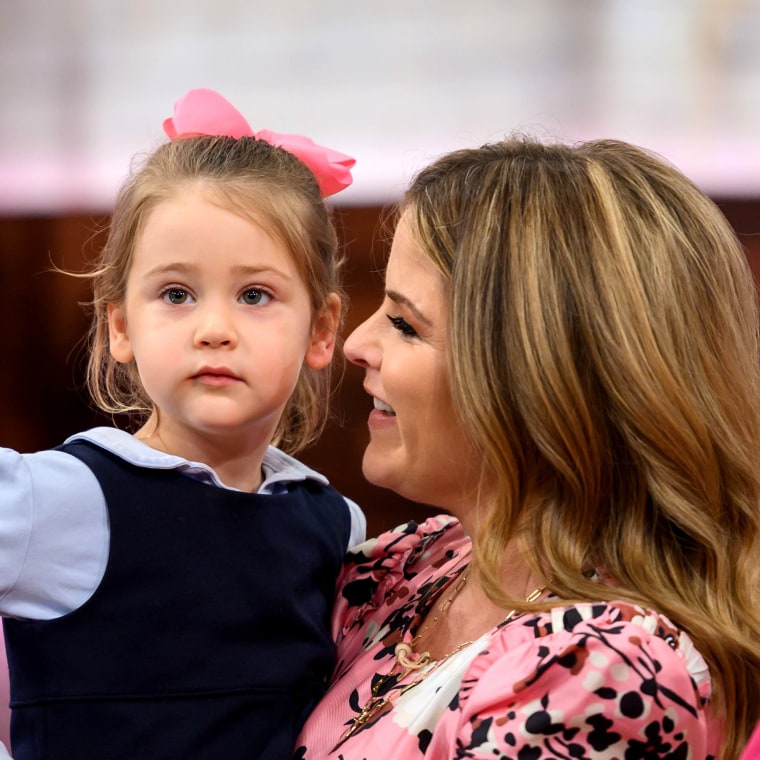 "Mila's like, 'Happy Mother's Day, Mommy.' Nobody really wanted to, which is fine," which caused Hoda to laugh.
Hoda, who is mom to Haley, 6, and Hope, 4, spent the day with her girls and got some homemade artwork from them.
"It was super sweet," she said of the day.
Hoda also said Mother's Day is always a roll of the dice.
"You never know how Mother's Day is going to go," she said.
"I feel like that's the way to make it because it's like you have to have low expectations," Jenna said. "So you have low expectations and then you're just grateful you get to enjoy it."