Oh baby! One of Hilary Swank's twins is already ready to rumble.
The 48-year-old pregnant actor is in her third trimester with the twins, and she posted a new ultrasound photo on Instagram March 19 in which one of the babies has their fist balled up and is flexing their bicep.
"Baby A flexing for the camera at their ultrasound," she captioned the post, along with the hashtags #TheRealMillionDollarBaby, which is a reference to the movie for which she won an Oscar, and #Prizefighter.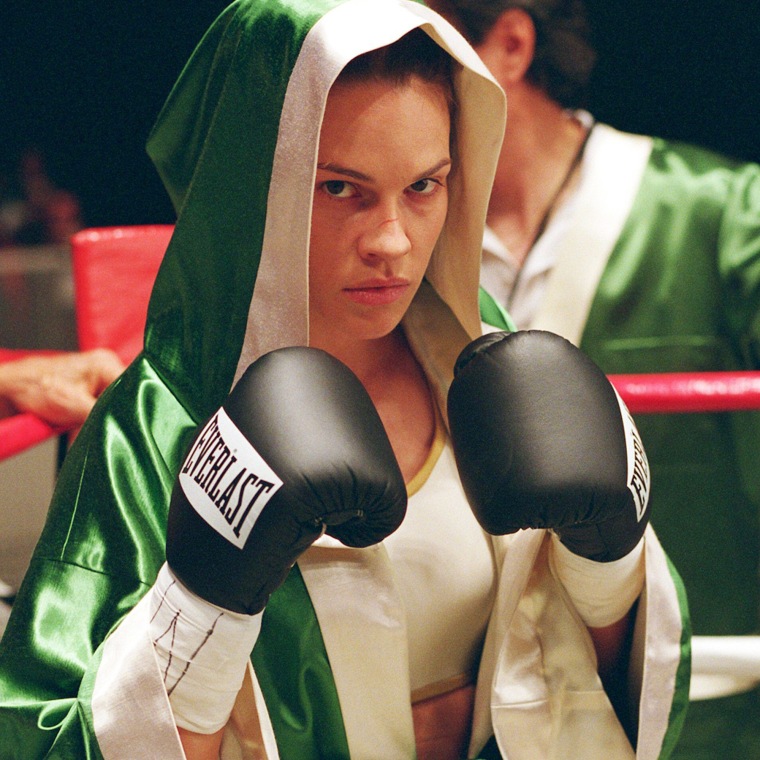 The "Boys Don't Cry" actor is having the babies with husband Philip Schneider. The couple married in 2018, and the twins will be their first kids together.
The "Million Dollar Baby" actor said on "The Drew Barrymore Show" last month that her estimated delivery date is April 16, the birth date of her late father, Stephen Swank.
The "Freedom Writers" actor honored her father on Instagram just days before announcing her pregnancy in October.
"I can't believe it's been a year since you've transitioned. You are missed beyond measure and forever in my heart," wrote Swank, who became her father's sole caregiver in 2015 after he received a lung transplant.
Since the pregnancy announcement, she has shared pictures of her and her baby bump posing in her kitchen and decorating the Christmas tree.
"Oven's heatin' up, dough's beginning to rise," she captioned the post from six weeks ago in which she's wearing a black matching set with a long, gray sweater over it.
As for one of her holiday posts, Swank took inspiration from Mariah Carey's classic song "All I Want for Christmas Is You," writing, "All I want for Christmas is yoooouuus, ohhhhhhh baby(s)."
In another festive Instagram post, Swank, cradling her bump in front of the Christmas tree, wrote, "We couldn't wish for a more incredible miracle ✨ So grateful for these two gifts of a lifetime."