Elizabeth Chambers is waiting to introduce her new boyfriend to the children she shares with her estranged husband, Armie Hammer.
"They don't know he's my BF," Chambers wrote in an Instagram Q&A on Jan. 16. "Over the past two and a half years, my main (and only) priority has been to mitigate trauma and protect my kids at all costs."
The TV personality added that she doesn't find it "helpful, productive, or necessary," for Harper, 8, and Ford, 6, to meet Ricardas Kazinec while they are "emotionally processing" their parents' divorce.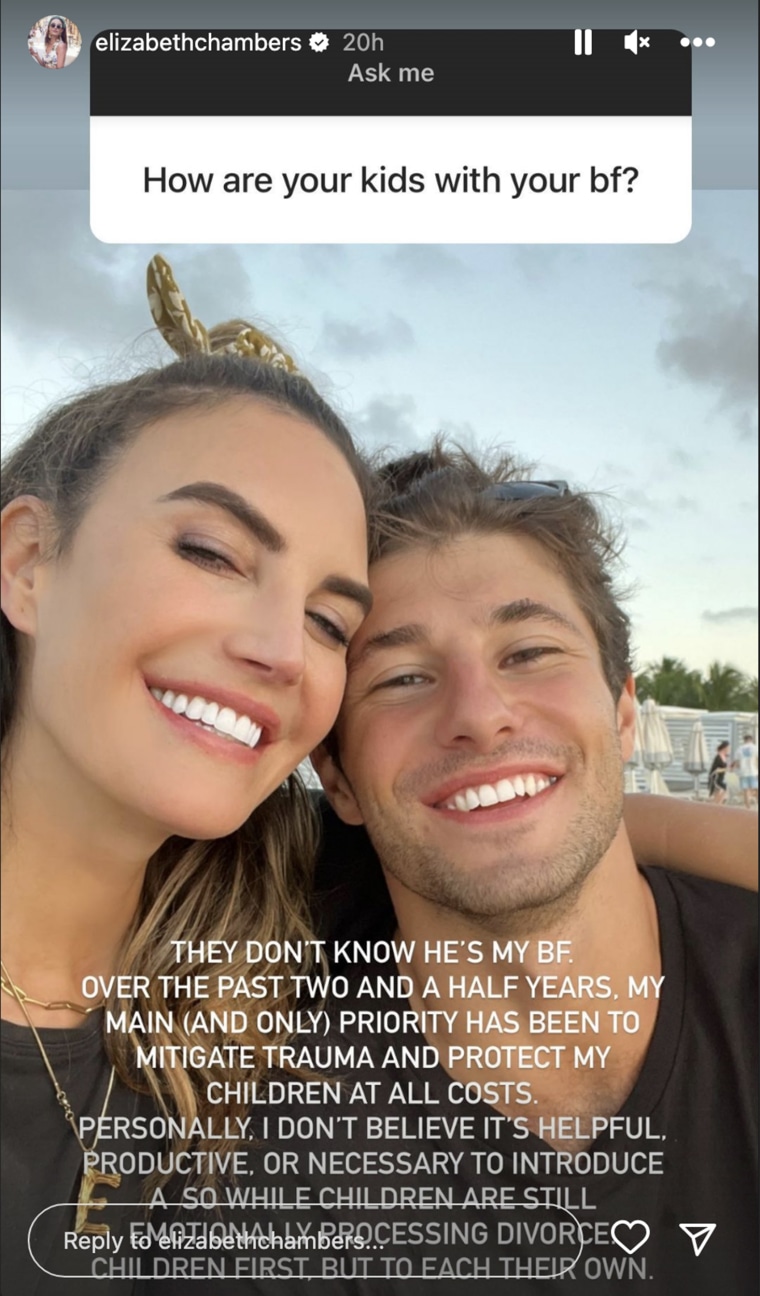 Chambers, 40, founder of BIRD bakery and a TV personality, and Kazinec, 26, a wellness therapist, went public with their relationship in September 2022. Chambers and Hammer, 36, announced they were splitting after a decade of marriage in 2020. The following year, multiple women alleged physical, emotional and sexual abuse by Hammer, which the "Call Me by Your Name" actor denied.
In Chambers's Instagram Q&A, she offered advice to a fan who asked for advice on recovering from "relationship trauma."
"Good friends, excellent therapy, protect your heart, do the work. Know that you're on your way to a better place," Chambers shared. "Also, congratulations! I promise that you're exactly where you're supposed to be and there are wonderful and healing people and experiences ahead. You've got this."
Chambers did not appear in "House of Hammer," a three-part documentary series that explores Hammer's family history and claims of sexual assault against him.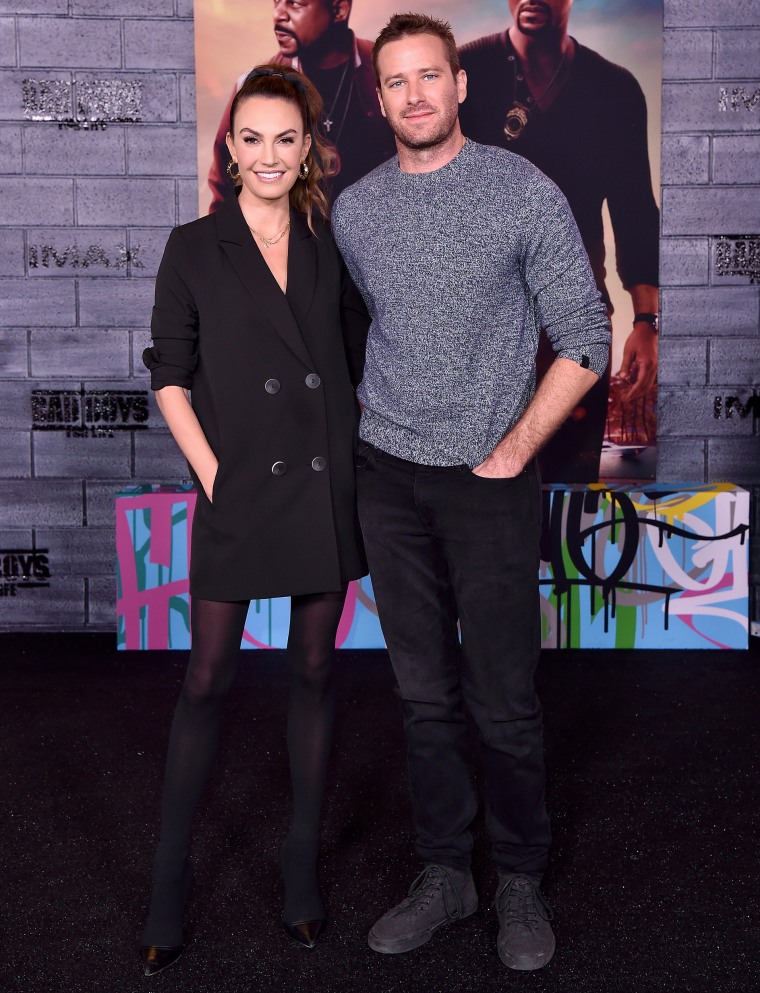 "They reached out, but in their process, all that's mattered and does matter is the kids and our family, and that was not something that was going to be in line with my goals for them," she told E! News last year.
While speaking with the outlet, Chambers said she and Hammer "talk all the time."
"We're committed fully and wholly to our children, and to being together as much as possible in a non-romantic way for our kids," she said. "Kids need their mom; kids need their dad. So there's nothing we don't do."
She said that Hammer is "focused on his healing."
Related video: