Dylan Dreyer's youngest son is movin' on up.
On Jan. 30, the 3rd hour of TODAY co-host posted a trio of adorable photos featuring a beaming Rusty, 16 months, climbing up a set of stairs.
"Stairmaster," Dylan captioned the pictures, which include Rusty wearing a green onesie with blue stripes racing across it.
Several people couldn't help but notice that Rusty looks just like his mother.
"He's your twin!! Look at that smile!" one person commented.
"He is your carbon copy," someone else wrote.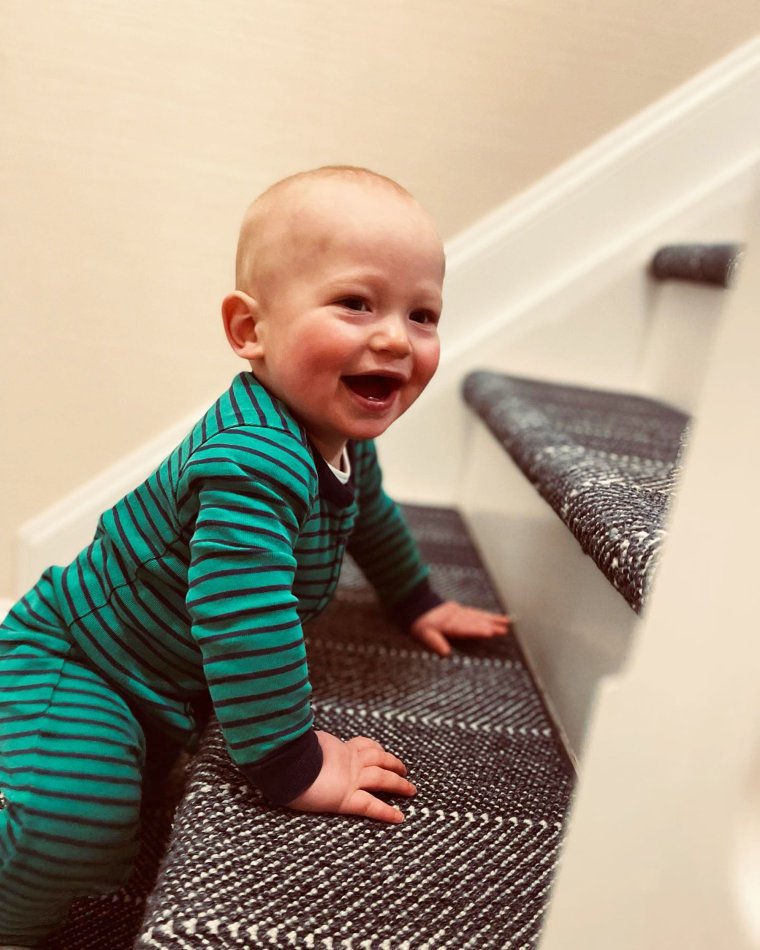 Some other folks just couldn't handle the precious images.
"Just the happiest little guy with a twinkle of trouble in his eye," another person wrote.
"No stopping him now!" someone else commented.
"So stinkin cute!!" gushed another follower.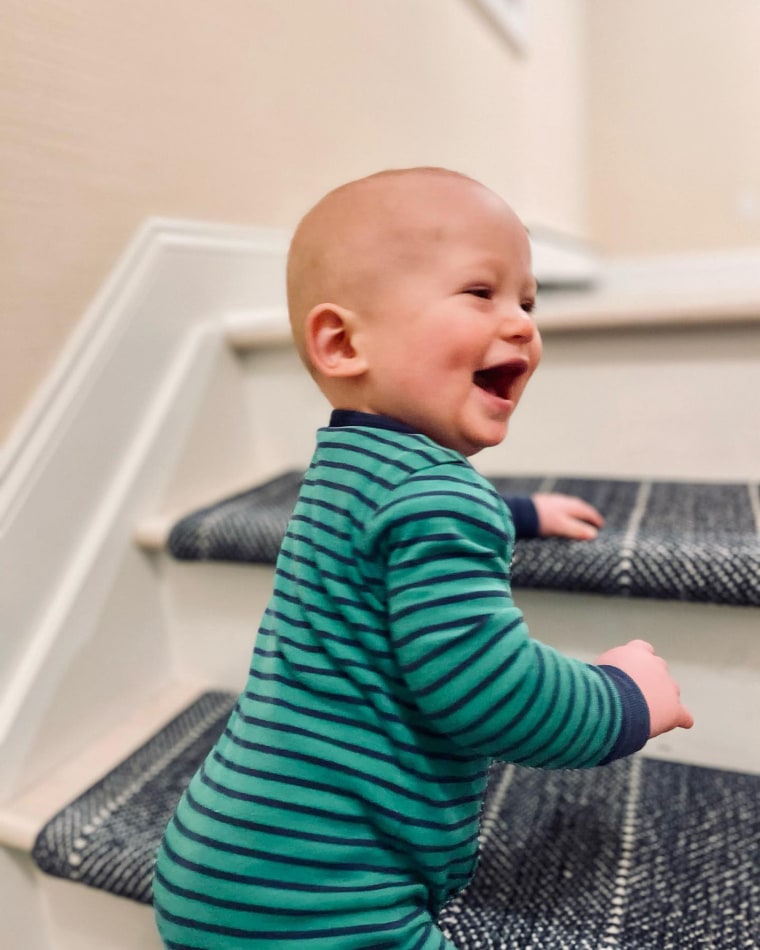 Rusty, who also made hearts melt when he giggled last year, turned 1 last September, and Dylan celebrated with husband Brian Fichera by feeding their little one some gelato while their other kids Calvin, 6, and Oliver, 3, chanted, "Happy birthday, Rusty."
And when Dylan isn't capturing Rusty learning to use the stairs, her two other boys certainly keep her busy.
In November, she shared a sweet video of Ollie sporting a Boston accent while saying he wants to color, pronouncing "color" as "col-ah."
In December, she also posted a series of photos and a video in honor of Calvin turning 6, as well as celebrating the family getting a Christmas tree.
"Birthdays and Christmas trees…what a special blessed weekend!!" Dylan captioned the post.