Rapper Da Brat and wife Jesseca Harris-Dupart are expecting a child after experiencing a miscarriage in 2022. 
In a new "People" interview, Da Brat, 48, says becoming a mother has been "quite a journey."
"I never thought I was going to have kids," Da Brat, whose real name is Shawntae Harris, says. "I just thought it wasn't in the cards for me. I've had a great career, a full life. I felt like, because I didn't get pregnant earlier on, then it just wasn't going to happen for me."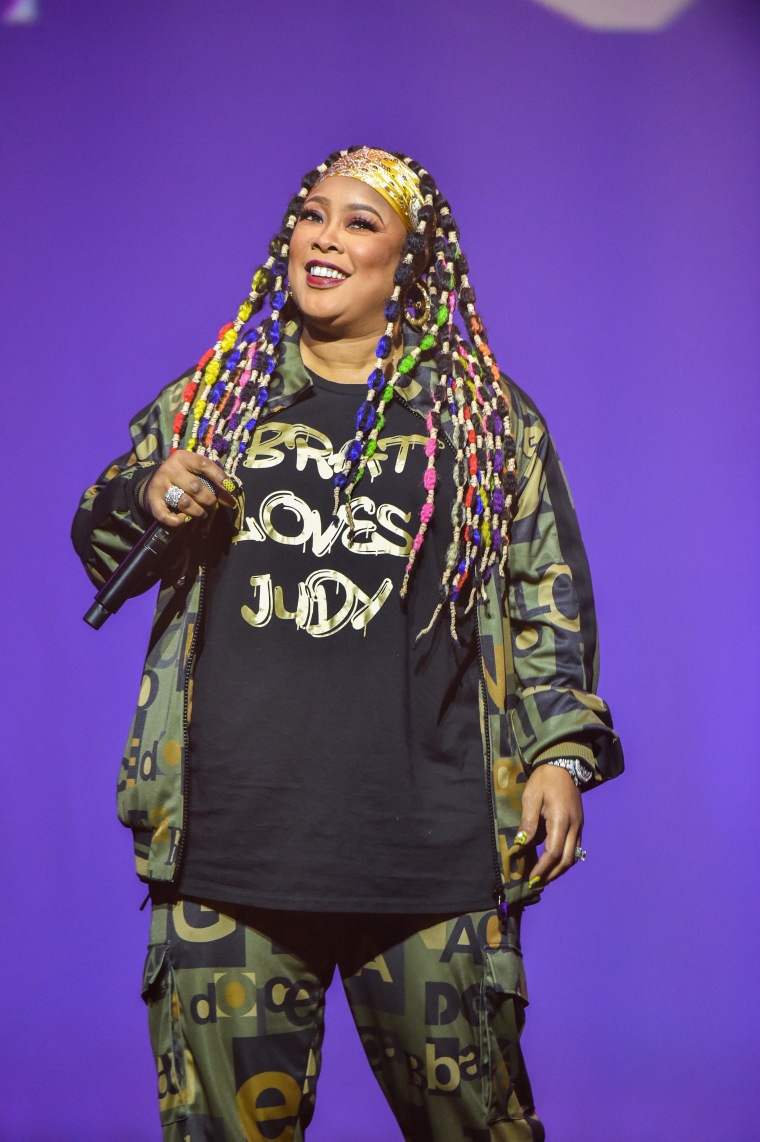 The couple shared a joint pregnancy announcement in February 2022 to Instagram. In the photo, the pair are shown making heart hands over Harris-Dupart's stomach. 
"We are EXTENDING the family," the caption read.
But Da Brat tells People the couple, who wed Feb. 22, 2022, experienced a miscarriage shortly after.
"I had never been so excited about something that I didn't even know I wanted," Da Brat tells the outlet. "I fell in love with the idea and then it was all snatched away from me."
This time, the Grammy-nominated rapper, who is 18-weeks along, is the couple's carrier after Harris-Dupart, the CEO of Kaleidoscope Hair Products, suffered "major health complications following her egg retrieval procedure."
"It's just a blessing. I'm excited!" she tells "People". "I don't have any cravings or nausea, but I'm always sleepy. It's crazy!"
The rapper came out as gay in 2020, when she made her relationship with Harris-Dupart Instagram official.
"I've always felt like being private is the better way to go, because then you don't have so many people in your business," she told Variety at the time. "I was fine staying quiet, but my partner is a social media mogul — that's how she became who she is. And when you get with somebody, you have to meet in the middle. So to me, the middle was just letting everybody know: 'Hey, she's the one.'"
Related video: