Bradley Cooper's ex Irina Shayk said the former couple is teaching their 6-year-old daughter, Lea, that "true beauty" comes from being kind to others.
The Russian-born model, 37, wrote in Harper's Bazaar about motherhood, revealing that she credits her big-hearted daughter with helping her to learn to embrace herself, flaws and all.
"It's just that I've learned to love my imperfections. You need to love all of you," she said. "My daughter is a big part of why I started to love myself even more.
"She'll say, 'I love Daddy so much, I love Mama so much, I love Nana, I love Babulya—' who is my mom. Then she goes, 'And I really love myself.'
"And I'm looking at my daughter and I'm like, 'Wow, I wasn't like that at 6 years old.' You know what I mean?" she said. "I didn't have her thoughts at 6 years old. But this is what we need to teach our kids."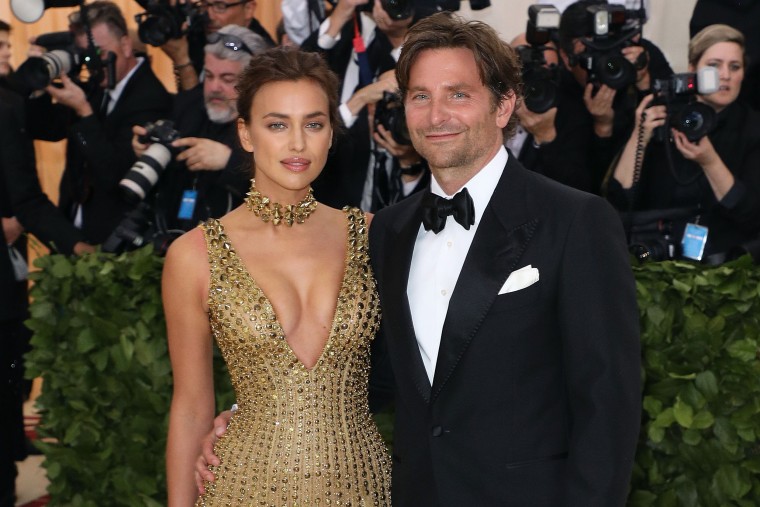 Shayk went on to say that she and Cooper, 48, make it a point to emphasize how important it is to treat others with kindness.
"We're teaching our daughter that the most important thing is to be kind to people. Every time we send her to school, we're like, 'Just remember kindness and love,' she said.
Kind people possess a "true beauty" that exists beyond the surface, the model added. "It's not about putting on masks, putting on makeup, brushing your hair, putting on nice clothes," she explained.
"With TikTok and Instagram and social media, my daughter is growing up in a different environment than I grew up in, so sometimes it kind of scares me. But most important is teaching our daughter bigger values than being pretty on the outside," she added.
Cooper and Shayk, who dated for four years, welcomed Lea in March 2017. The pair parted ways in 2019, but have remained friendly — even vacationing together.
In August 2022, Shayk posted pics on Instagram that showed her on a tropical getaway that included a sandy beach teeming with wild pigs. In one of the photos, she was seen posing side by side with Cooper, who was using a hose to add water to one of the pig's drinking bins.
Shayk told Elle Magazine in March 2021 that she doesn't believe in the concept co-parenting, explaining that she and Cooper simply parent their daughter together.
"I never understood the term co-parenting," she said. "When I'm with my daughter, I'm 100 percent a mother, and when she's with her dad, he's 100 percent her dad. Co-parenting is parenting."