One baby's enthusiasm for her "dada" is just too cute.
"Can you say mama, mama, can you say mama's name?" Oklahoma mom Alyssa Smythe sings to her 11-month-old daughter Aria in a TikTok video with 8 million views. Smythe was singing a song by Rachel Griffin Accurso, aka Ms. Rachel, an educator and songwriter behind the popular account Songs For Littles.
When Smythe focuses the camera on Aria, the baby very clearly says "Dada." Then she rocks side to side, repeating "dada" in a sing-song voice.
"Mmkay," says Smythe.
Followers noted the baby's dedication to her dad, making jokes like, "She's totally mocking you" and "The way she SANG it? That was personal."
Smythe, 30, tells TODAY.com that Aria picked up the song from watching Ms. Rachel's videos at a friend's house.
"Her songs are so fun, playful and catchy and this one got stuck in my head," she says. "I sang this for a few days and Aria caught on."
Smythe says she reached for her cell phone to record her daughter, hoping she would say "Mama," a word she normally uses, along with "Dada," her first word. Aria also utilizes sign language to communicate some basic needs.
"Aria's ability to sing and match pitch has been incredible and amazing to watch," says Smythe. "I was hoping she would say mama but she didn't."
"This particular song, she dedicated to her dad," she adds. "It's not hard to understand why; he's the greatest dad in the world."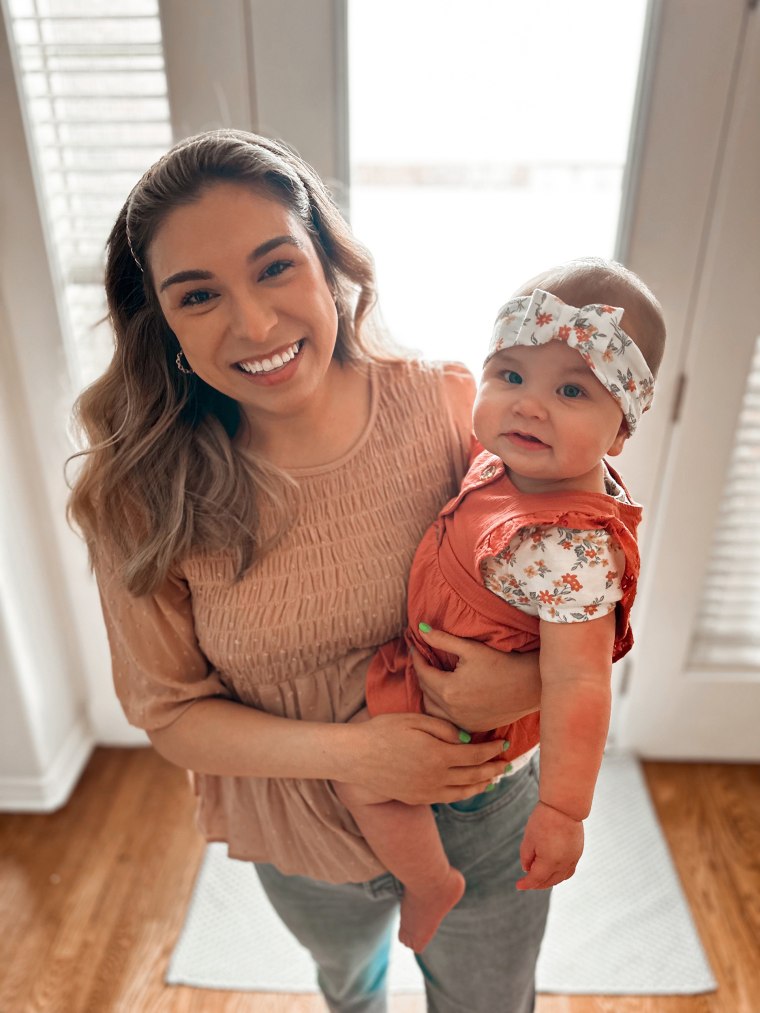 Determined to hear "mama," Smythe recorded another TikTok video during which she sang the song to Aria, while she was held by her father.
Once again, Aria sang "Dada," to her father's delight. "That's right, dada," he says.
"My day will come," Smythe wrote on the video.