/ Source: TODAY Contributor
Update, Nov. 7, 2017: TODAY Parents is resharing this story from 2016 because a new series of inappropriate videos have cropped up on YouTube Kids and are making headlines. While the channel names and characters used may be different, the problem remains the same — disturbing videos hiding behind familiar cartoon characters are making their way on to YouTube and are finding young audiences.
Here's TODAY's video about the latest developments. Helpful tips to avoid such content include following only trusted YouTube channels, carefully setting and updating parental controls for video programs and apps, listening to and watching content with your children, and keeping electronic devices in an open area while they're being used.
Parents of tablet-using kids are no stranger to YouTube videos with the catchy tune of "Finger Family" songs — videos in which cartoon characters dance on the ends of illustrated fingers while singing lyrics like, "Daddy finger, daddy finger, where are you? Here I am. Here I am. How do you do?"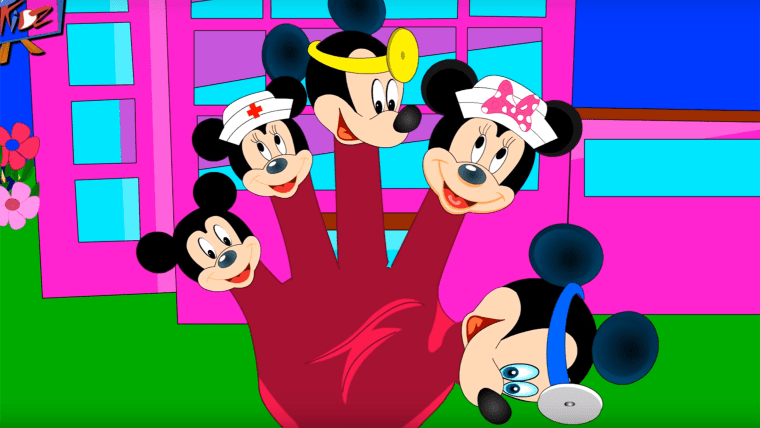 While moms and dads have joked about these videos being annoying, they were presumably safe on the YouTube Kids app, a version of the video site that YouTube describes as "a delightfully simple and free app, where kids can discover videos, channels and playlists they love."
However, one channel available on YouTube Kids, Superkidz Finger Family, has offered a dark take on the "Finger Family" song. Recently, some moms have shared on social media their shock at finding graphic images of Mickey Mouse and his family, shooting one another — and themselves — in the head with guns.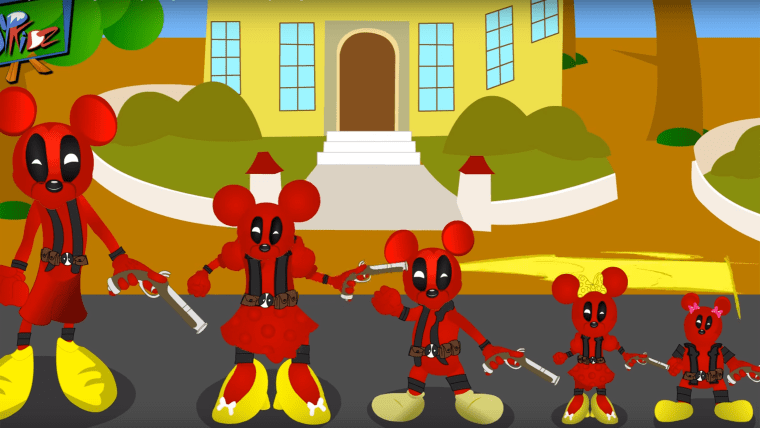 YouTube removed the channel after speaking to TODAY Parents about it — days after moms started to spread the alarm about the totally inappropriate content. Beth Brister-Kaster, an Ohio mom, posted a video to Facebook, sharing one of the videos — which begins with innocent cartoons before switching to the violent scenes.
"I just deleted YouTube Kids' app forever. Never again," Brister-Kaster says as she shows the questionable video. "This is absolutely insane. This is what our children are watching...it's just Peppa Pig and then, all of a sudden, it goes to Mickey Mouse shooting people."
Brister-Kaster, whose daughter is 4, says she posted the video because she was horrified to see such content on a site she trusted.
RELATED: Child advocacy groups say YouTube Kids rife with 'inappropriate' videos
"I need to protect (my daughter) and I needed other parents to be aware of this kind of garbage that is out on the Internet," Brister-Kaster told TODAY Parents. "I definitely don't want (my daughter) to see that kind of stuff. Who would have thought to do something like that three minutes into a little kids video?"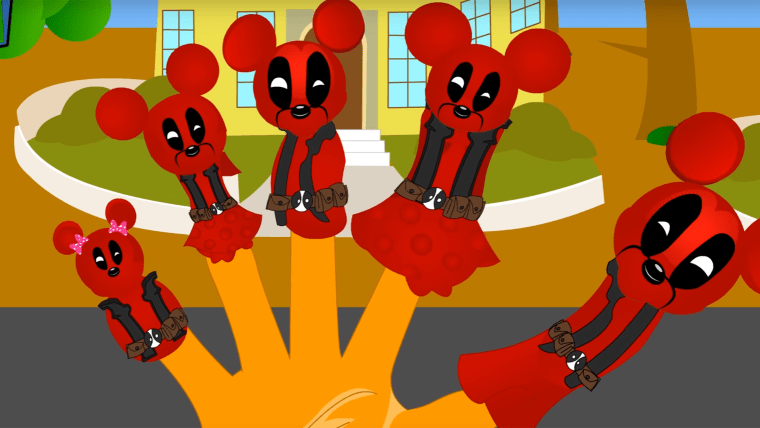 Maryland mom Chaye Benjamin also posted a response to the content, filming a Facebook video while she hid in her bathroom, so that her 3-year-old daughter would not see the video a second time.
"This is a kids' YouTube channel...this isn't even a regular YouTube Channel, it's a kids' channel," Benjamin says through tears. "Please be careful. Please watch the videos with your children, don't just let them watch the videos by themselves."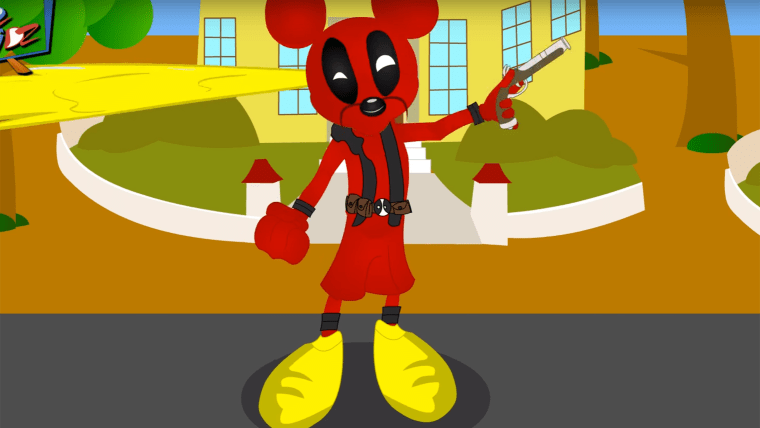 Benjamin's plea to other parents inspired a Change.org petition, asking YouTube to ban the Superkidz Finger Family channel completely. Other parents left supportive comments saying they had reported the inappropriate content to YouTube.
A spokesperson for YouTube told TODAY Parents that the company works hard to ensure content found on YouTube Kids is family-friendly, adding that they take viewer feedback very seriously. The company also has plans for future updates to the YouTube Kids app, which will allow parents to further customize the types of content they want their kids to watch through the parental control area of the app.
"We appreciate people drawing problematic content to our attention, and make it possible for anyone to flag a video," said the spokesperson. "Flagged videos are manually reviewed 24/7 and any videos that don't belong in the app are removed."
When asked about the Superkidz Finger Family channel specifically, YouTube was unable to comment.
While it appears that YouTube Kids has removed the Superkidz Finger Family channel from the app, the channel is still up on YouTube, with videos clearly aimed at children containing images of Mickey Mouse and graphic scenes of murder and violence.
While YouTube guidelines state that users of the site should be thirteen or older, community guidelines forbid "violent or gory content that's primarily intended to be shocking, sensational, or disrespectful."
Still, detailed guidelines on the site make allowances for "videos that contain dramatized depictions of violence," stating that such content may be age-restricted by the site, but not banned.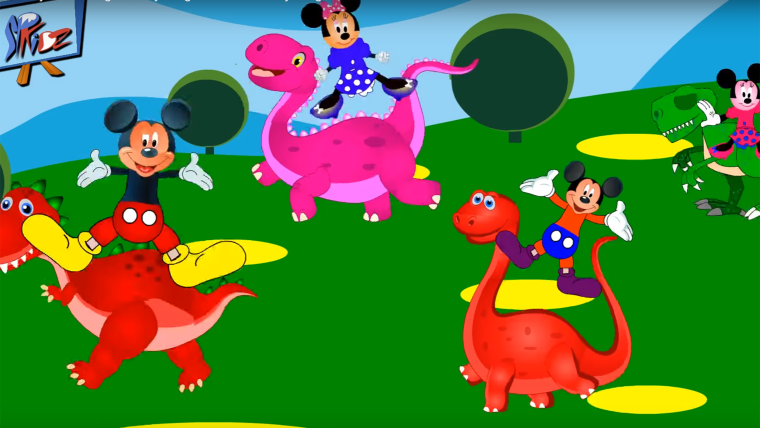 Moms like Brister-Kaster still believe the channel should be removed from YouTube entirely. And, until YouTube finds a more thorough way of filtering their children's content, Brister-Kaster says she will not allow her daughter to use the app.
Never miss a parenting story with TODAY's newsletters! Sign up here
"We'll stick to Disney Jr. and the PBS app," said Brister-Kaster. "And, I have gotten a lot of messages from other moms that have deleted the app, too, and say the same thing."