/ Source: TODAY Contributor
Since a photo of their pregnant bellies went viral in March, Australian moms Natalie Smith and Chontel Duncan have stayed busy in their new roles as moms to newborn boys. But during a recent visit, the two friends decided to re-create the controversial image — this time holding their sons, Charlee and Miah, on the outside of their bodies.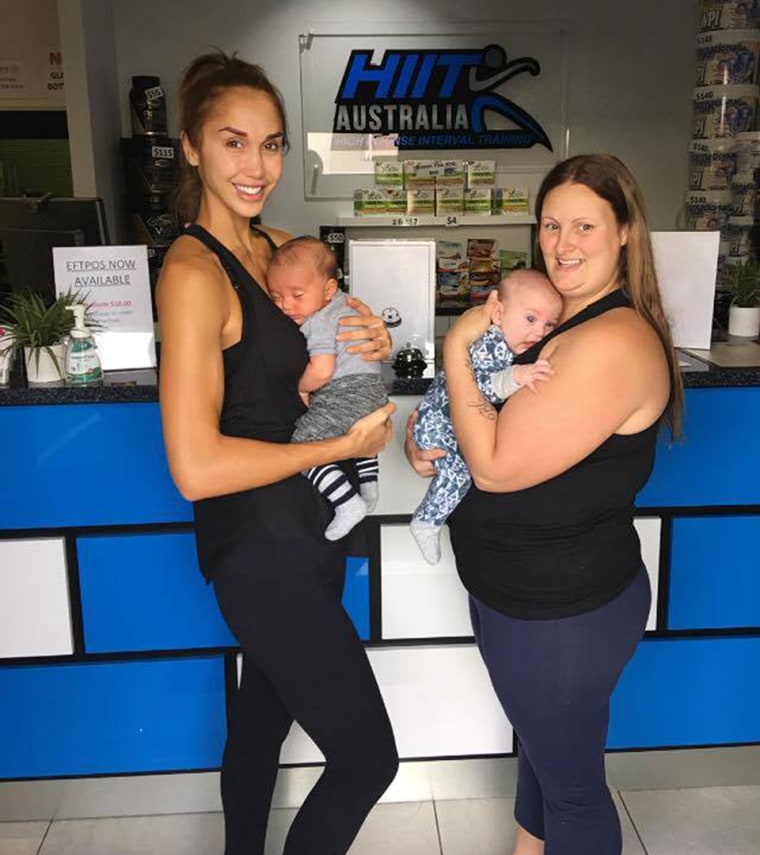 "We decided to imitate the same photo because that photo was such a big shock. We wanted to show where we were now," Duncan told TODAY. "Plus our little boys are way too adorable not to show them off."
The original photo, which showed the two pregnant women carrying their babies in different ways, sparked online comments and discussion about the varying ways pregnancy can appear. While only four weeks apart in gestation, factors like Smith being pregnant with her third child and Duncan being taller than Smith made their two bellies look drastically different.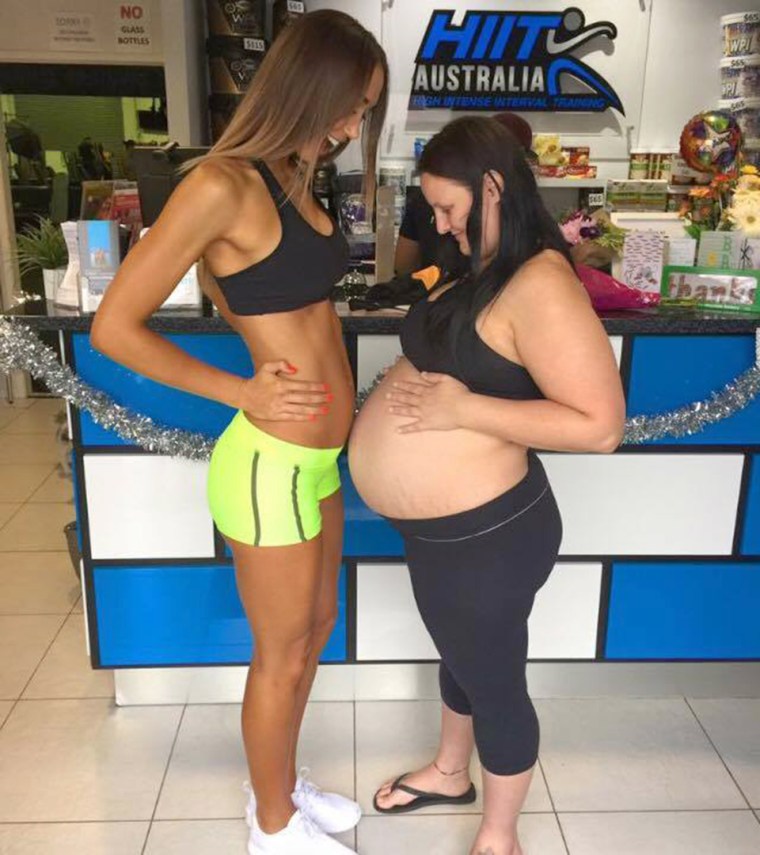 Related: Women in viral pregnancy photo talk bellies, criticism
"I'm still so blown away from all of this. I never could have imagined how far this has gone," said Smith. "People obviously are so quick to judge — still slamming Chontel and myself for her being a lot slimmer than me. She is also a hell of a lot taller...I'm obviously shorter and a lot curvier, which doesn't mean I'm unhealthy — I've just had a baby!"
Duncan says since giving birth, she has received criticism from online commenters about everything from her postpartum body to the way she's held her baby in photos. Still, the owner of fitness and lifestyle coaching company HIIT Australia says she is learning to take everything in stride and be appreciative of the good that has come from her viral fame.
"I love the advice and tips other mothers give, it honestly gives me something to research during my night feeds with Miah," said Duncan. "But regarding the judgmental mothers, I just don't get how they can't support fellow moms, as they would be the only ones who can relate how hard it is to be pregnant, go through delivery and to bring up a little bubba. You'd just think they would understand the most and support you the most."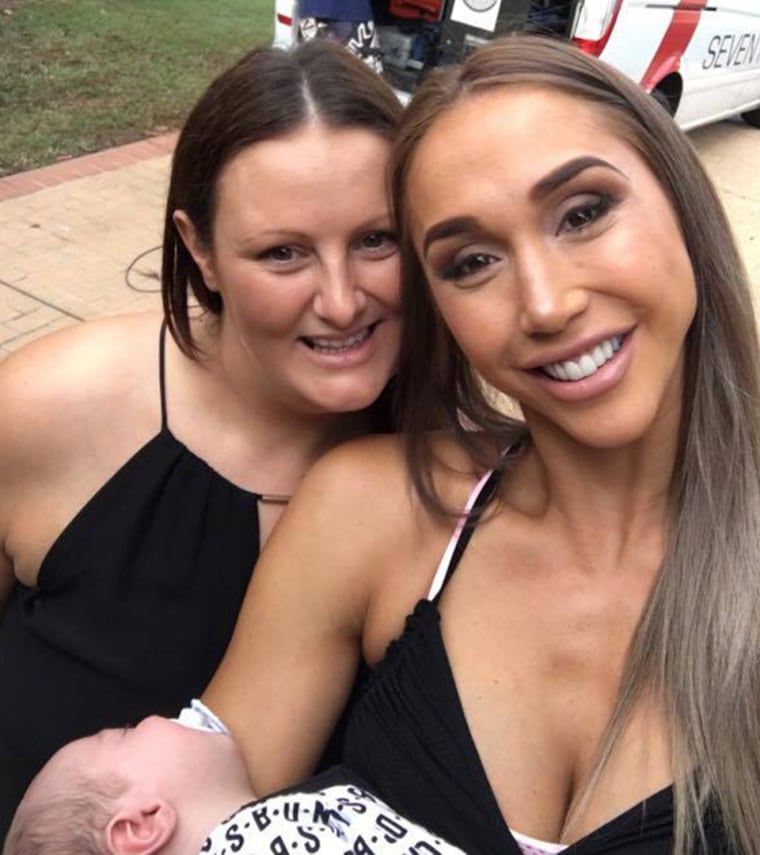 "I'm so grateful for this going viral, to be completely honest," Duncan continued. "I have been able to reach out and connect with so many women who support me and are inspired by my experience...so with all the slack in the middle that I had to cop, I am just grateful for the ones I was able to help and inspire."