In the final stages of her battle with breast cancer, Mary Ann Manning fulfilled her dying wish to dance with her son, Ryan, at his Sept. 5 wedding, passing away just three days later at the age of 61.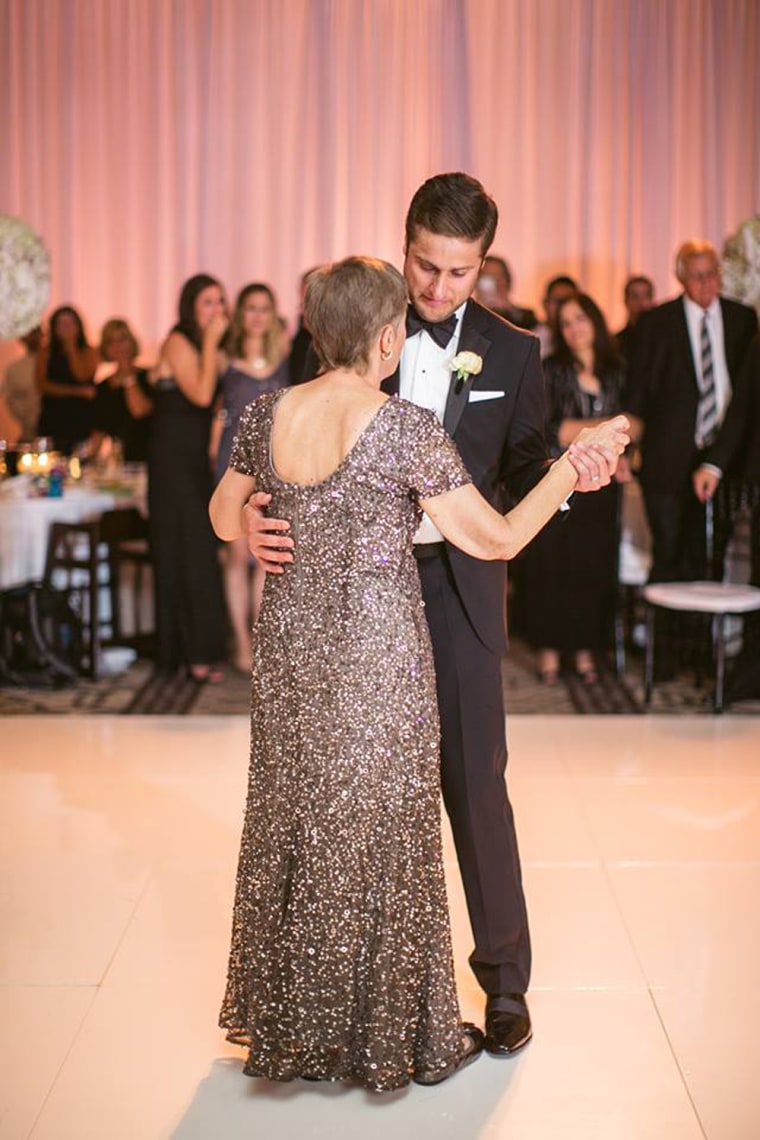 Just days after video of that dance went viral, the groom and his sisters, Kristie Manning and Karie Chamberlain, told TODAY.com they've been moved by the public response.

"The reaction has been incredible," Ryan Manning said. "I went through hundreds of (Facebook) messages from these people that had incredible stories to share, and could find some way to relate, and they said, 'Thank you for being able to share something that I wasn't.'"
The last few years have been difficult for the three siblings. Their younger brother, Kyle, passed away in 2010 at the age of 23; their grandmother, Margaret Lesin, died in 2012; and, in between those losses, their mother — whose illness had been in remission for about a decade — was diagnosed with Stage 4 breast cancer.
But there were moments of hope and happiness, too, including the first time Manning went out with fellow San Diego State University grad Katelyn Schlick, his Eiffel Tower marriage proposal in 2013, and their wedding in Orange County, California, exactly one year later.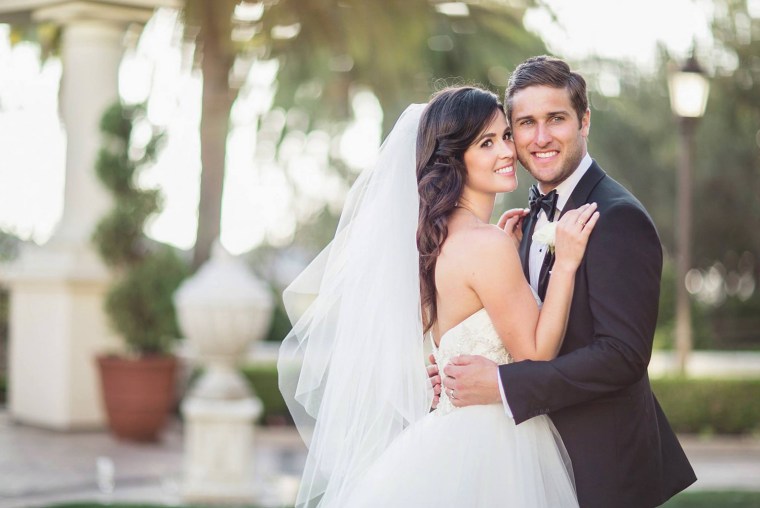 Manning's mother, a homemaker, lived in suburban San Francisco. "You'd never meet anybody that had anything bad to say about Mary Ann Manning," Ryan said. "She had friends, but they always came second to her family. She was a very dedicated mother."

With Mary Ann's health failing in the weeks leading up to the Sept. 5 wedding, her family wondered if she'd even make it to the ceremony, let alone dance with her son.
"The day before the wedding, she had another stroke, so, there was no option of flying [due to health risks], but she wanted to go," Ryan said. "So, the family canceled the flight and drove [six hours] with her."
Despite her condition, she remained determined to have that dance, set to Israel Ka'ano'i Kamakawiwo'ole's version of "Somewhere over the Rainbow," which Ryan said was also played at his brother's wake.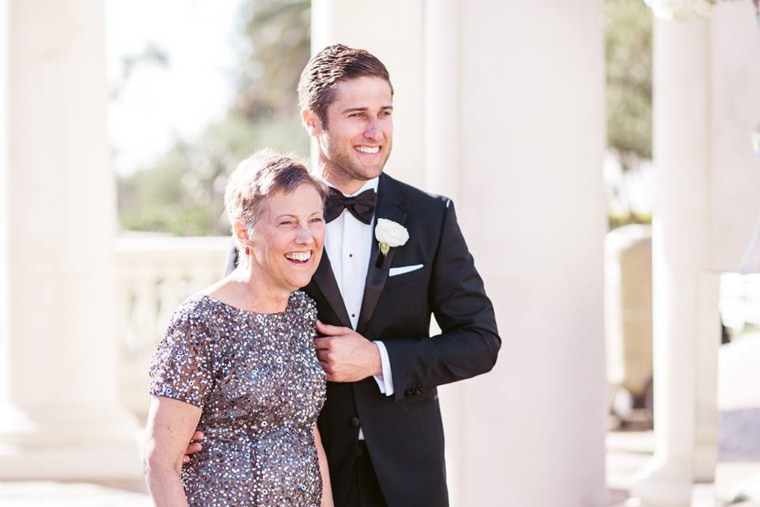 After struggling to keep up with the wedding ceremony, Ryan said, Mary Ann was wheeled to the reception dance floor, where she somehow found the strength to vault out of her wheelchair, stunning everyone in attendance.

"The rest is just nothing short of a miracle," Ryan said. "You can look at that and think you're watching a remarkably strong woman do something that was just — I don't know how to explain it — or there's a higher being here. We tend to think it's a little bit of both."
Kristie Manning, who uploaded the video, told TODAY.com via email she "sobbed uncontrollably" during the whole dance. "I wasn't actually the one to tape it," she added. "I handed my phone to my friend because I knew I wouldn't be able to get a solid video with how emotional I was. Then, I went over and joined the family embrace with my sister and dad and we watched it just sobbing and holding each other."
Her sister, Karie Chamberlain, called the dance the "most beautiful thing" she'd ever seen.
"I have always known my mom was beyond human, as most kids see their parents, but that moment it was true," she added. "Cancer wins all too often, but for those three minutes, she was beating it."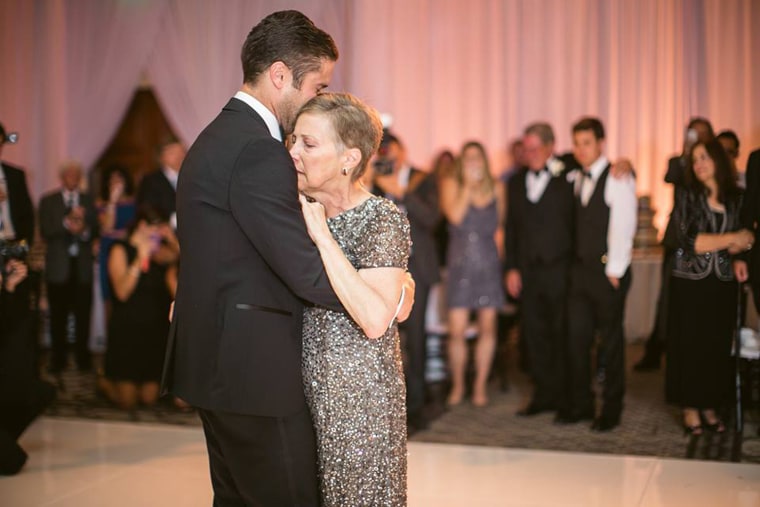 Once the dance was done, Mary Ann sank into her wheelchair.

"The dance really took it all out of her," Kristie said, "As soon as she got back in the wheelchair, her whole body was shaking. We rushed her out of the reception and got her to the hotel room to put her to bed."
Mary Ann Manning passed away Sept. 8. At her funeral service, Ryan's former track coach approached him to let him know how much the touching wedding dance meant to others.
"He was very emotional," Ryan told TODAY.com. "He said, 'I just want you to know that my son, who ran track with you, lost his mother and didn't get to share that kind of moment, but found happiness in the fact that you did.'"
Despite their sadness, the Manning family has found solace in that dance, as well as what it's meant to other families who have had to cope with cancer.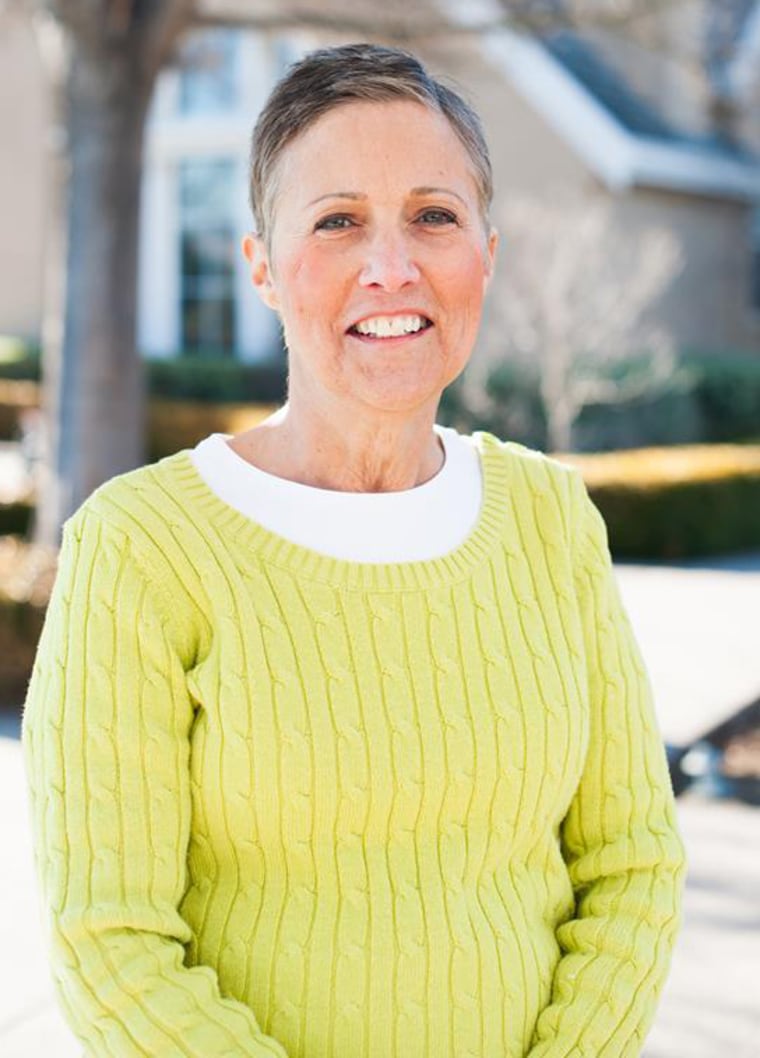 "I've never been so proud of my family and so very proud of my amazing mother," Kristie said. "I've always known how strong she was, how much she loved us and how much she dedicated her whole life to us, but to be a part of that moment that highlighted all those things was just magical. Even when I was little and someone would ask me who my hero was, I'd say my mother, but nothing made that more true than that moment. I don't know if any more words or stories about her could truly do that woman justice. I think that moment, which I'm so happy to share with the world, says it all."

Her sister agreed. "While the weeks leading up to it were ugly, and the next couple of days were indescribable, that evening she forced us to remember how much she has always loved us," Chamberlain said. "And that continues to make me happy. Every moment of support, love and passion were displayed on the dance floor.
"I know I will live my life trying to be even half the mother she was."