Good news for moms-to-be: no more waiting during childbirth. Well, you still have to wait for baby to want to come out, but there's no more waiting on when you can get an epidural.
Some new research on epidurals finds that women should get an epidural whenever they want during labor, and don't need to wait for a certain stage of labor to get it.
That's the takeaway from the report published Thursday in the Cochrane Library by researchers in Singapore who reviewed nine studies looking at the timing of epidurals and birth outcomes.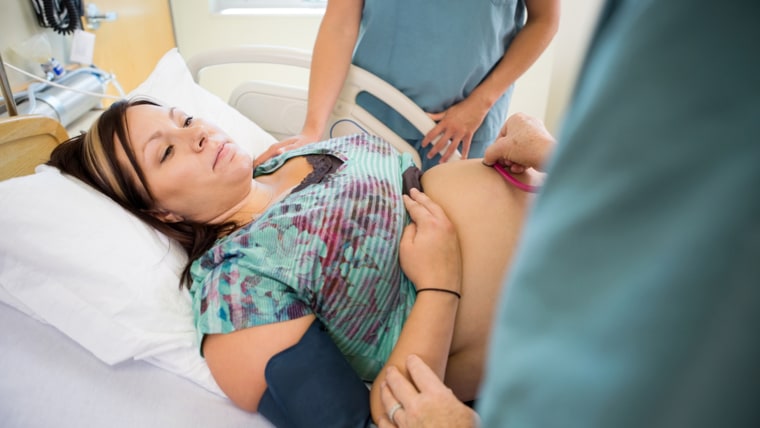 Previous research suggested that early epidurals make for an increased chance of C-section or other risks (such as the need for forceps or suctions) and also may make labor last longer. When taken as a whole, however, the nine studies found no clinical significant differences in the risk of having a C-section in women who got early versus later epidurals, says Dr. Ban Leong Sng, deputy head of the department of women's anesthesia at KK Women and Children's Hospital in Singapore.

The researchers reviewed clinical trials that randomly assigned more than 15,700 women to receive epidurals during early or later stage of later.
Epidural anesthetics, which are delivered in a tube placed in the lower back near the spinal cord, are normally considered early if they are received before a women's cervix is dilated to at least 4 to 5 centimeters, or 2 inches. Later epidurals are when the cervix is open wider.
The report found there were no differences between the two groups in the need for C-sections or other high risk scenarios. And there was no difference in how long the final stage of labor -- pushing! -- lasted between the two groups.
Sng told TODAY.com the research team included specialists in obstetric anesthesiology who wanted to provide women with a higher level of evidence-based medical advice on the choices of pain relief during labor.
"We all hold a keen interest in enabling women to make informed choices," he said, adding that his team was not surprised by the results and that they support the recommendation of the American College of Obstetricians and Gynecologists, which says a woman's request for an epidural during labor should guide its use, unless there are other complications or concerns.

Dr. Tanya Sorensen, an obstetrics physician and executive director of women's and infants services at Swedish Medical Center in Seattle, Washington, wasn't surprised by the review findings, either.
"We have for some time realized that timing of epidural does not affect cesarean section rates [because of no convincing data]. We offer epidurals if desired when it is clear the mom is in labor," says Sorenson.  
She adds, however, that the study "will reinforce our practice, and perhaps reassure some individual practitioners that early epidural is safe."

Follow Kavita Varma-White on Twitter.