Toddlers go through phases, and mess-making is one of them. So when her own 2-year-old daughter Mia started doing it, photographer Anna Angenend decided to capture the messy perfection.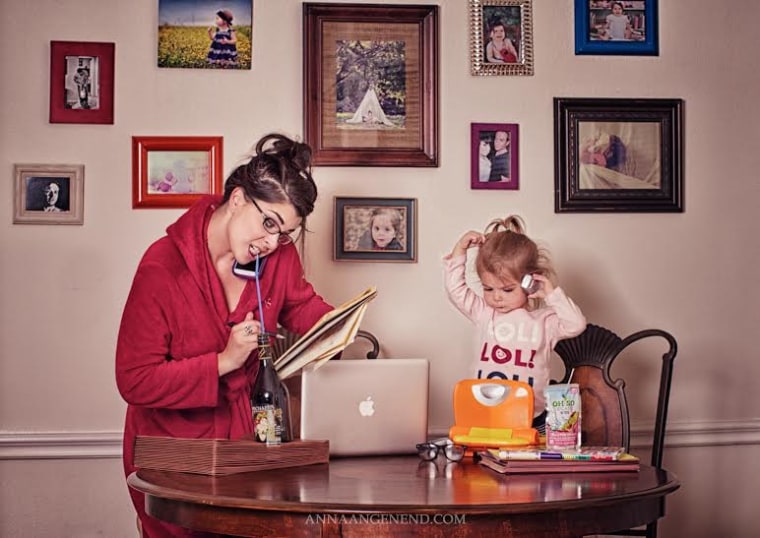 The result is the latest set of "real life" parenting images to go viral. The photo series, titled Mom Life, has evolved into a sweet way to remember the various phases and interests that her daughter goes through as she grows, Angenend told TODAY Parents. As with any project involving toddlers, she says the photo shoots are always an adventure.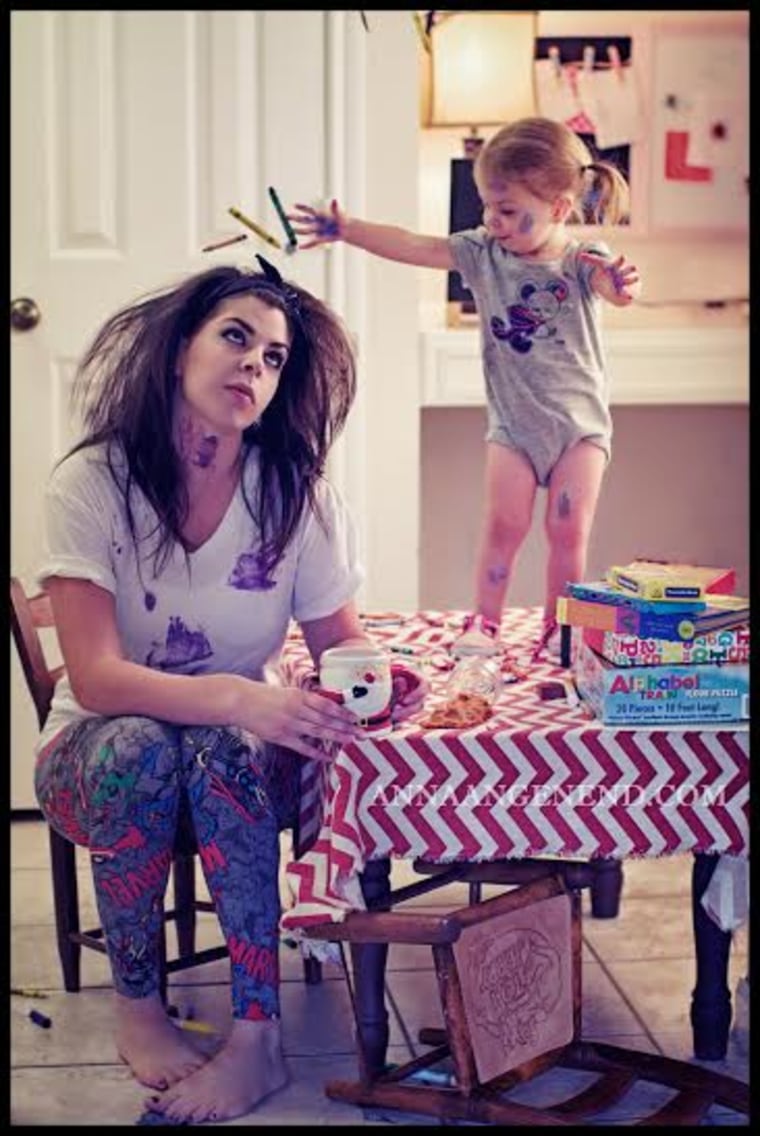 "It can often get messy, or we do something she doesn't want to do and she gets upset. I have these plans, and it doesn't always go quite like that. As a mom, I've really learned to try to have less expectations and then our day goes a lot better," said Angenend.
The pair has posed in elaborate scenes depicting relatable parenting catastrophes ranging from kitchen disasters to makeup smeared on the bathroom mirror. Angenend, who lives in San Antonio, Texas, with her husband, Ryan, says she believes her photos resonate with so many parents because it's comforting to see that the same types of things happen in every home with small kids.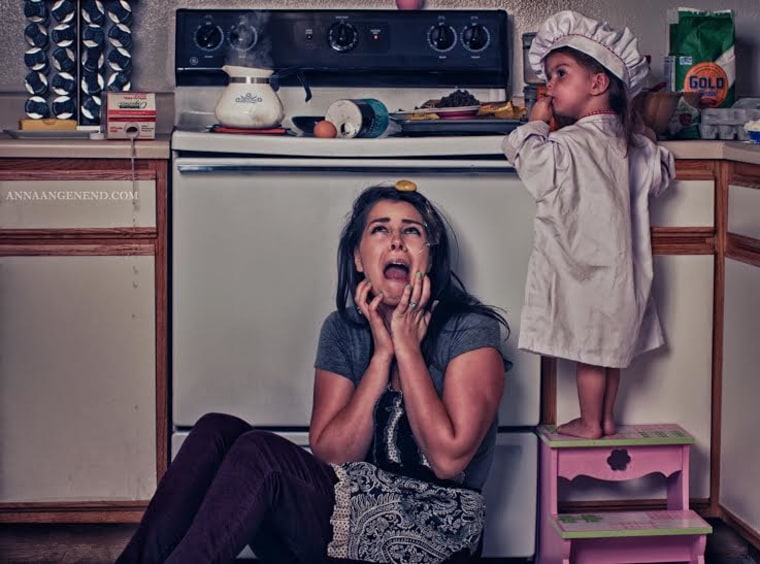 "Whenever I have the opportunity to meet up with some of my mom friends, we start talking about what's going on at home and what's going on with our kids. It's such a relief, and I'm always like, 'Oh, I'm not the only person dealing with that. This is happening to other people. This is normal.' It's helpful to just trade stories and talk about it, so I think it's the same type of thing when moms see these photos. It helps you laugh and enjoy it more and just know that things are crazy everywhere," said Angenend.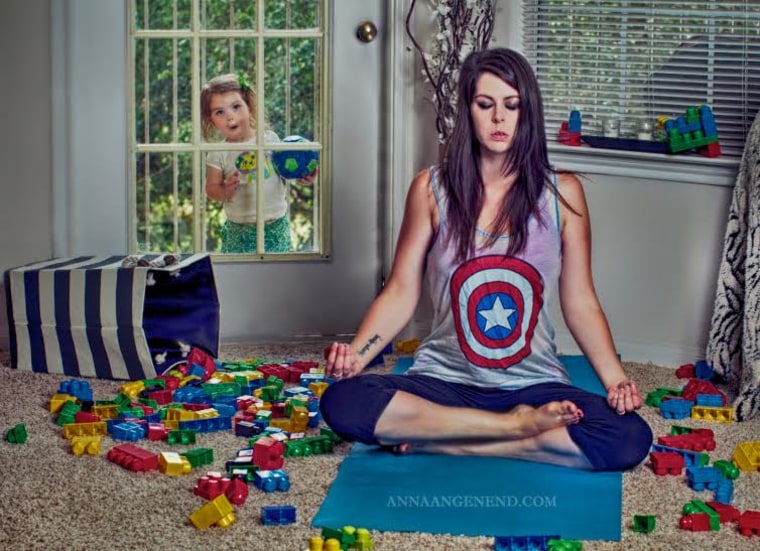 Angenend says becoming a mom has put her in situations she never imagined she would be in — interrupted attempts at practicing yoga, silly tea parties on the living room floor, sneaking off to read for a few minutes while Mia plays — and the photo series has been a creative way for her to both cope with the chaos and create a way to hold onto the memories of Mia's toddler years.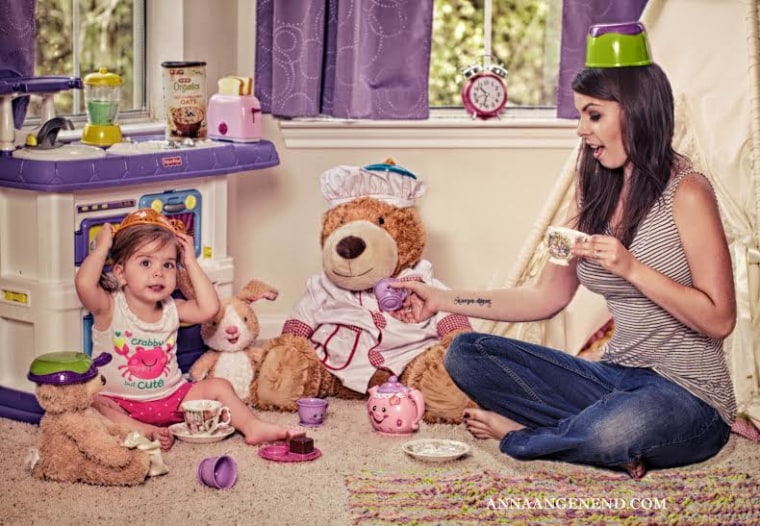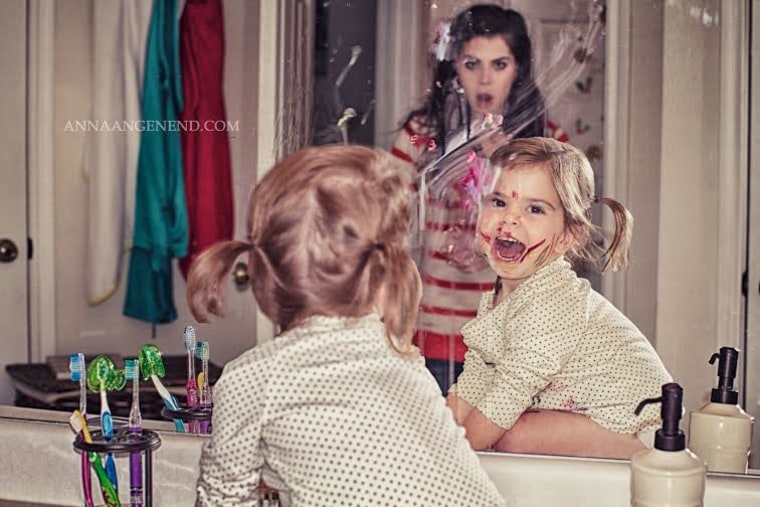 Danielle Guenther, a New York City photographer who creates similar "beautiful chaos" photos for her clients in her Best-Case Scenario photo series, says she agrees that parents everywhere enjoy seeing child-rearing scenes they can relate to.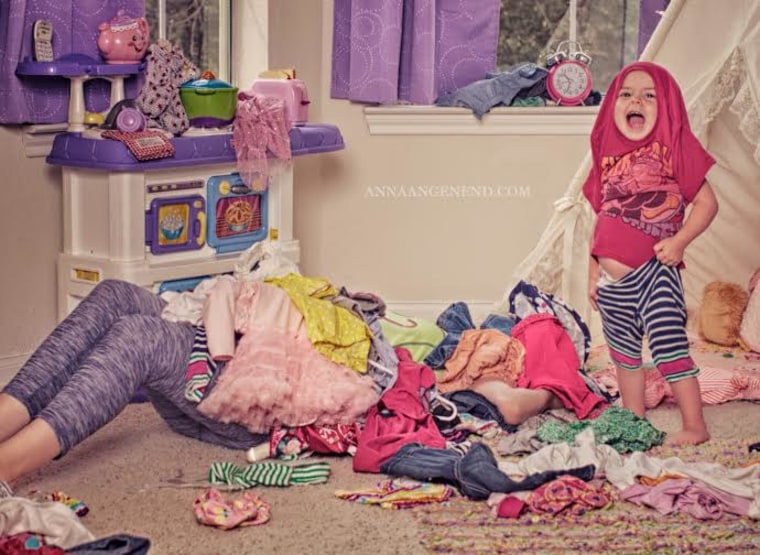 "I believe seeing an image that isn't perfect is refreshing. There's also so much comedy in parenting that goes unnoticed from day to day. Why not capture a crazy chaotic moment and make it beautiful? It all comes down to every parent trying their best — and we all make mistakes. Showing an image that's non-conventional makes us all feel sort of normal," said Guenther, whose most current images tackle parenting challenges such as keeping up with laundry and the stresses of breast-feeding.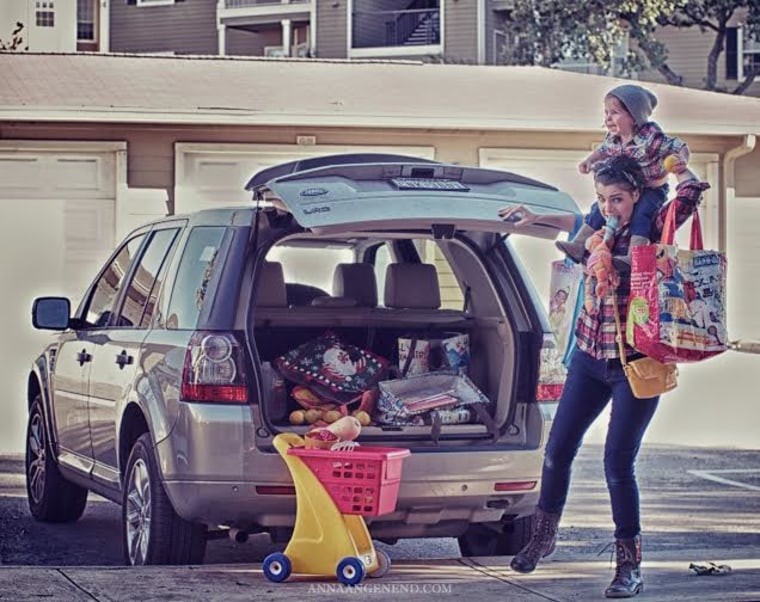 Angenend says that, while she would like to expand her Mom Life series to some of her photography clients, she's taking things slow and enjoying every moment of her work with her daughter.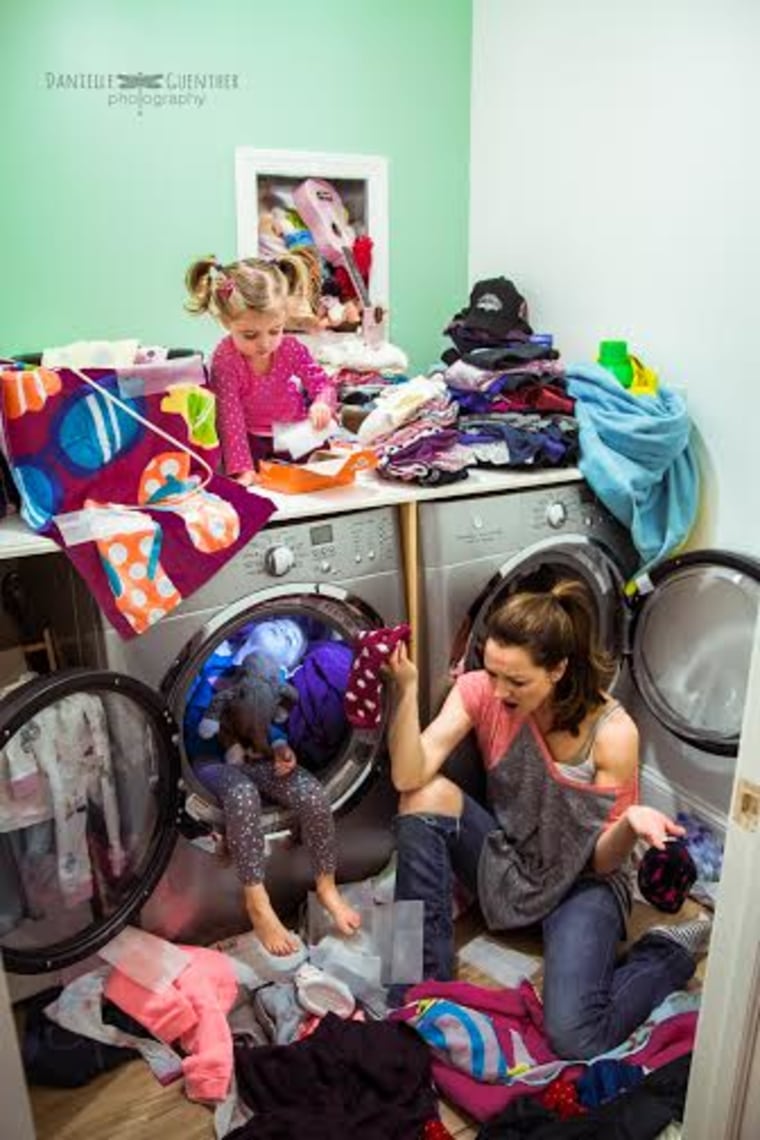 "It's nice to be able to laugh about it all, and to know parents are in this together. I'm cherishing every moment because I know it will be over before I know it."