Many of us have heard about those parents who rent a bouncy castle and pony rides for a baby's first birthday or treat their tween's friends to a stretch limo ride and an afternoon at a nail salon. Such over-the-top affairs may worry some that "extravagant" children's parties are on the rise.  
But a new study in the Journal of Consumer Culture suggests that there's been a shift in the parenting world from "outsourcing" birthday parties to making everything from scratch— with surprising, and not always positive, results.
According to researchers at Monash University in Australia, the latest source of parenting competition and anxiety has nothing to do with the financial cost of the party. It's about who is the craftiest and can produce the most intricate home-made touches, like customized cake pops and personalized center pieces— all in accordance with the party's theme of course.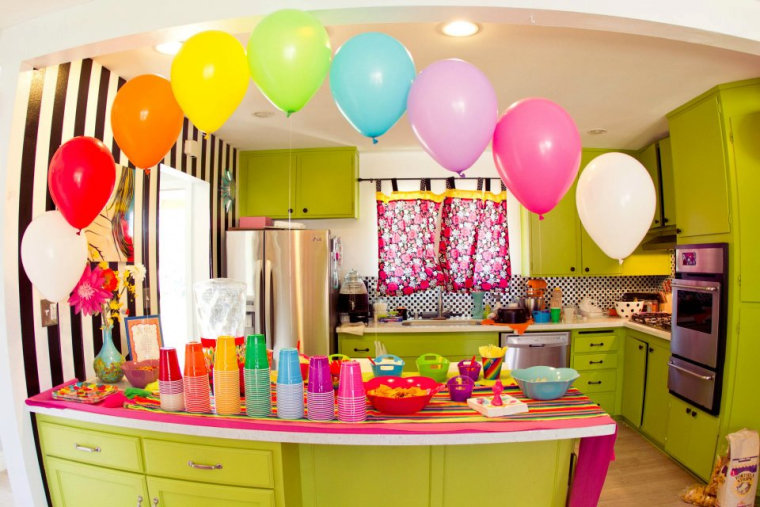 It turns out, we may be trading one source of parental pressure (spending too much on kiddie parties) for another (crafting ourselves crazy).
Drawing on a 15-year analysis of ads in the parenting magazine, Melbourne's Child, and a series of interviews with moms who had hosted a party for their child between ages 5 and 7, the study found that women are underestimating the enormous time and effort these "do-it-yourself" birthdays really take them— and underplaying how stressful this degree of party customization can actually be for mothers. And while moms in the study felt that the amount of money spent on a child's birthday could be too much, they believed that time spent on a personalized party could "never be excessive."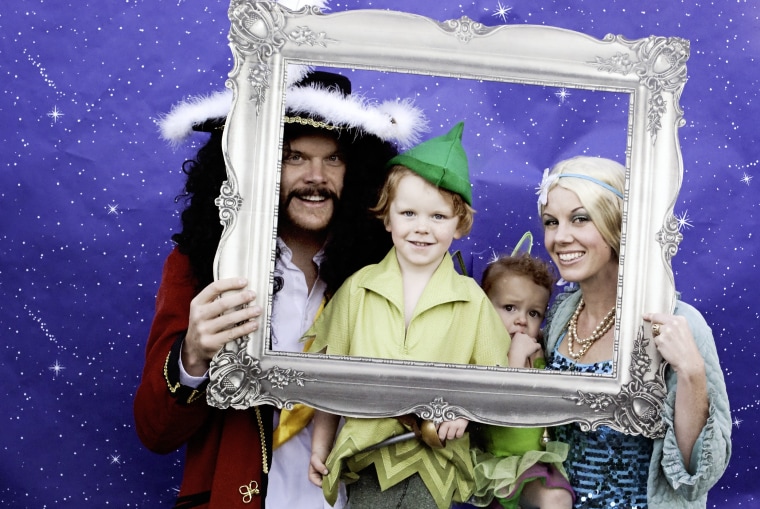 "Mothers shoulder most of the burden of orchestrating these events," explained the study's co-author, Jan Brace-Govan, a senior lecture in the department of marketing at Monash University. And while there have been "widespread critiques about over-consuming and teaching children bad habits," says Brace-Govan, her research demonstrates that the parenting pendulum has swung in the other direction.
Moms, according to researchers, showed a real pushback against birthday party consumerism. Participants felt compelled to show their "maternal love" through all of this hands-on party planning, from the invites and decorations to the food and activities.
And there's no reason to think that a mother in Melbourne or Sydney would feel or act any differently than one in Michigan or South Dakota, explained Brace-Govan, "to the extent that both cultures share western ideals about motherhood," which is, at the end of the day, what all of these elaborate birthdays are really about.
Amy Christie, a Minneapolis, Minn., lifestyle blogger and avid "do-it-yourselfer", says she's noticed a considerable change over the last few years, as mothers feel mounting pressure to personalize parties because of the things they're seeing others post on parenting blogs and social media.
"There are so many of these perfect birthdays on Pinterest. Nothing is store bought and everything is homemade and they have a desire to appear crafty too," says Christie, whose kids are 2 and 5. "But you have to be aware of who you are. And honestly, that might not be a mother who loves making paper crowns."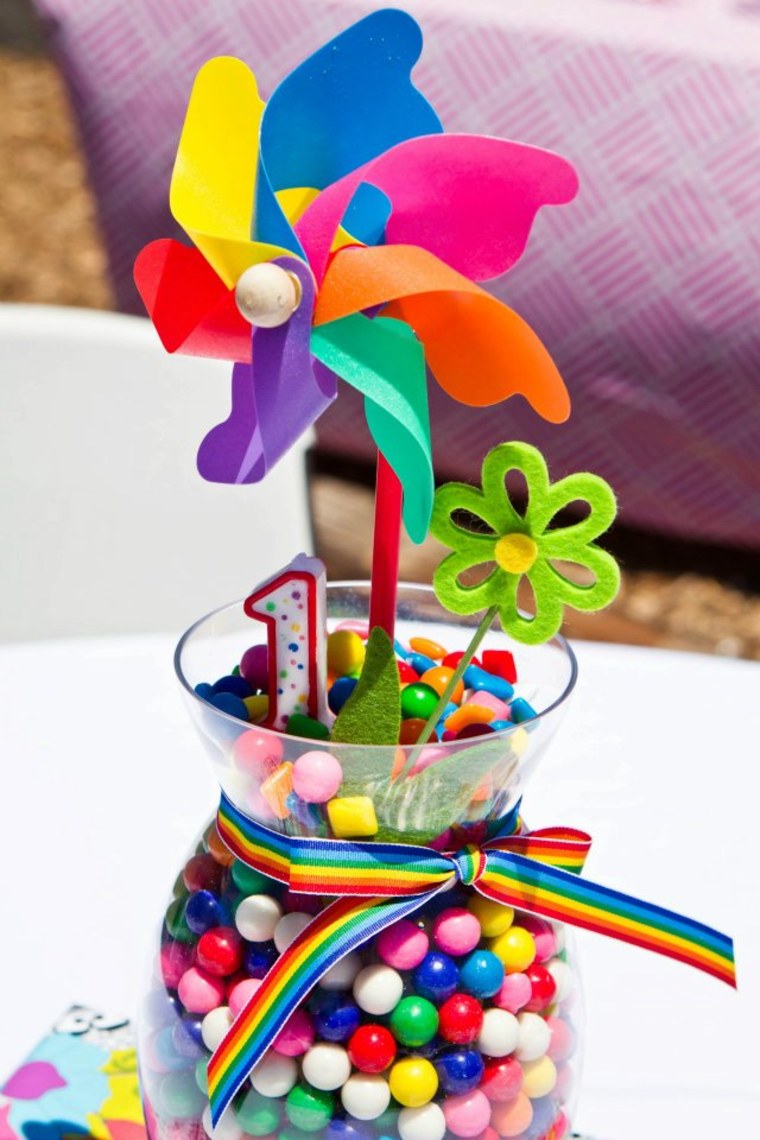 The point, she underscores, is that you have to personally enjoy doing these projects for your friends and family. And you can't feel parenting shame if you're just not someone who likes making your own party hats  or has the time for butterfly placeholders.
Of course, you can always outsource your homemade birthday to a mom who does love doing it all.
Enter Kenna O'Brien, a former toy designer for Mattel (where she focused on the Barbie and My Scene lines), and an Orcutt, Calif., mom of a Carmac, 4, and Birdie 2, who started Miss Party Mom, a party planning business for mothers who are too busy to personalize everything themselves, but still want their child to have a customized birthday at home. Miss Party Mom packages start at $500, and the goal, she says, is that you, the birthday boy or girl's mom, never have to touch a glue gun— but your party looks like you've been crafting for hours.
"Ask yourself, do you have the tools to do this?" advises O'Brien. "Are you good at making cup cake toppers? What about straw flags?"
While O'Brien believes that birthdays are very special ("You only turn 4 once, right?"), she also reminds parents that they should never feel obligated to throw a big elaborate party, with all of these special details.
"I know awesome parents who throw a candle on a cupcake and are done with it," O'Brien says. "It's really too bad birthdays are becoming a measure of parenting. I mean if you want to do something fantastic, you should. If not, of course, you're still a great mother." 
Jacoba Urist is a business, health, and lifestyle reporter in New York City who does not have a crafty bone in her body and probably couldn't make a customized cake pop to save her life.