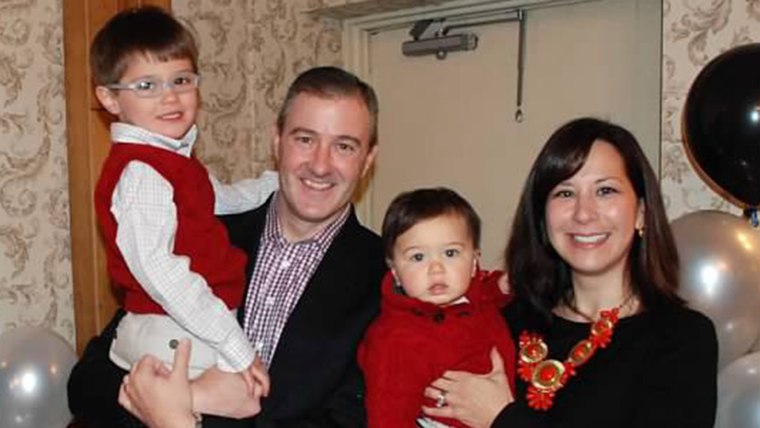 Erica Barnes Thomas was aggressive about baby proofing. In her North Bethesda, Md., house, every outlet is plugged, every cabinet has a lock and furniture is bolted to the walls. When her 2-year-old son Mac started climbing things, she ordered roman shades for his room. She knew that kids can strangle on the pull cords, so she had the cord installed on the opposite side so it would be further from Mac's bed and had a child safety release attached.

Despite all of that vigilance, the horrific happened. Mac, a sweet, strong, athletic, agile kid with chubby cheeks, died earlier this month. He was strangled by a hidden cord that ran behind the blind.
Mac is one of four children in the last two months who have died from cords attached to window coverings, Boston.com reports. On average, one child a month dies from the cords on window treatments, says Kim Dulic, spokesperson for the U.S. Consumer Product Safety Commission.
Most parents know to cut, tie, or tape the adjustment cord — but what many parents don't realize is that children can also strangle on the cords that run either in back of the blinds or through the blinds to raise them.
"All cords are bad," Dulic says. "Whether it's on the front, back or side. Kids and cords don't mix — that's the message the commission wants to get out."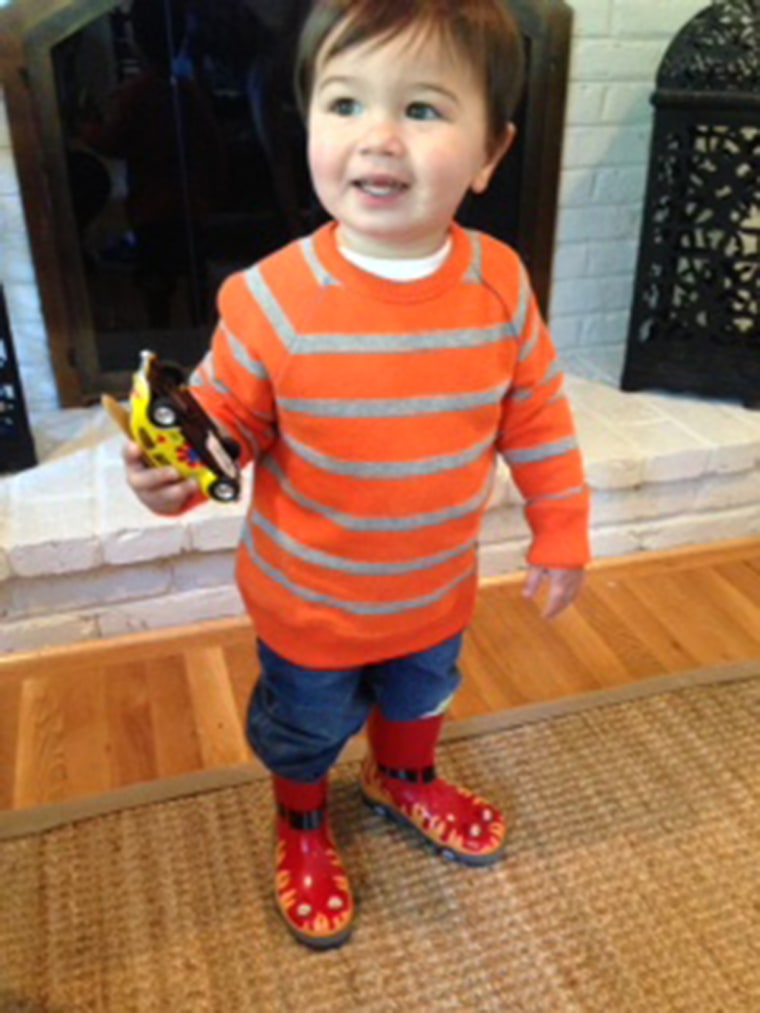 On that Saturday morning, March 1, Thomas' eldest son, 6-year-old Charlie, woke up at 6:30 a.m. and went downstairs to watch cartoons. Mac was still sleeping when Thomas checked on him, which wasn't unusual because he usually slept later than his brother. She laid out Mac's favorite breakfast: a hard-boiled egg, strawberries and toast.

There was excitement in the air because Thomas and the boys were preparing for her husband, Stephen, a U.S. Army physician, to return home from deployment in Jordan. They needed to go to Target and buy welcome-home decorations for daddy and bake a cake.
Finally, around 9 a.m., she decided to wake up her youngest son. When she walked into Mac's bedroom, he was lying on the floor beneath the window clutching both the monkey and bear loveys he carried everywhere.
"I thought he was sleeping, he looked like he was sleeping," she says. "But he didn't get up. I thought, 'Maybe he's really sick.' As soon as I touched his cheek, I knew."
She called 911 and started CPR, but Mac was gone.
Later, in his room, she saw a cord hanging from the window shade. But the pull cord was still at the ceiling, out of reach. Mac must have woken up, she says, climbed onto the one chair that was in the room to look out the window, and strangled on the cord that ran behind the blinds.
When she later ripped the blinds down, she found a tiny handprint on the window.
"I pray to God that wasn't him struggling," she says. "It makes me crazy."
Between 1999 and 2011, 140 children have died and 136 have almost strangled to death on corded window coverings.
"Make sure all loose cords in your home are inaccessible," says CPSC acting chairman Bob Adler. The commission recommends buying cordless blinds. "It is the safest option for your family," he says.
People have told St. Louis mom Linda Kaiser that she shouldn't have put her daughter's crib by the window.
But she had twins and a small nursery, so there weren't a lot of options. And she made sure the pull cord was pulled over the valence, completely out of reach. One night, she put her 1-year-old twins to bed at 7:30 p.m. and when she checked on them around 9 p.m. she saw her daughter, Cheyenne, crumpled in the corner of the crib in an unnatural position.
"She wasn't cold, but she was cool enough to know she was gone," she says. Six months after Cheyenne died on June 12, 2001, Kaiser founded Parents for Window Blind Safety and has spent years begging manufactures to go completely cordless.
"Forget the retrofits and safety kits," Kaiser says. "Just go cordless."
"A lot of people listen, and do take immediate action — other people get hung up on the expense and the inconvenience or the aesthetics," Thomas adds.
"I get that it's expensive to replace something that's already there — but I would hang a garbage bag over my window — or I would have nothing there — if I could have my son back. People say, 'It's a one-in-a-million thing, but it's not that random.'"