/ Source: TODAY Contributor
When Courtney and Matt Baker found out that their unborn daughter had Down syndrome, they were blindsided. The reaction from their doctor left them even more devastated. Now Courtney Baker is responding to that doctor who recommended an abortion with a heartfelt letter about the reality of being a Down syndrome parent.
When they went for a 12-week ultrasound, the doctor told the Bakers that there had been a mistake: though his office had told them that their Down syndrome screening the week before had been negative, the baby girl Courtney was carrying did indeed have Down syndrome. "We were destroyed and completely blindsided," Courtney Baker told TODAY Parents.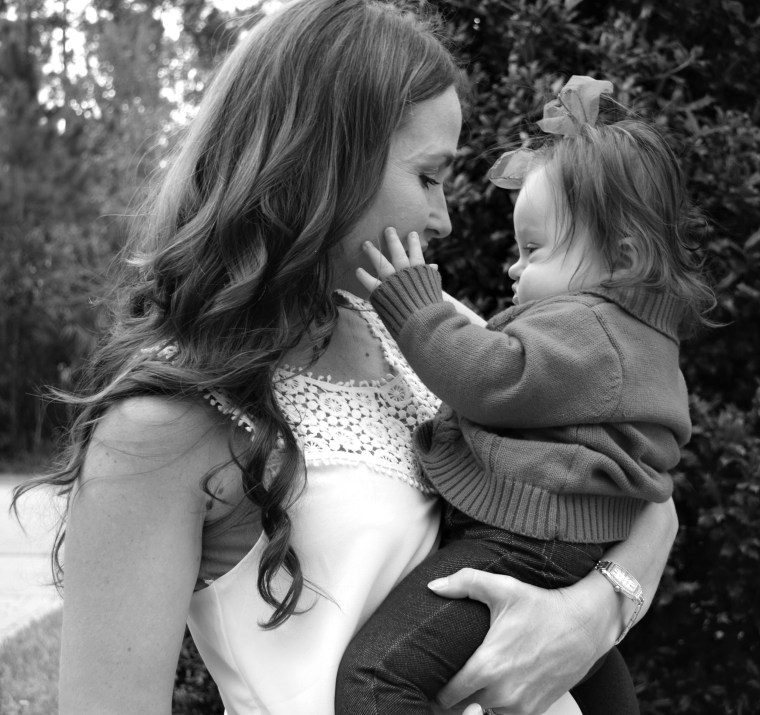 The Bakers, of Sanford, Florida, said the doctor advised them to see a specialist to discuss their options, but Courtney said there was never a choice. "I told him our only option was to bring our baby girl into this world," she said. But when she tried to find a different OB-GYN, no one would take her, citing her high-risk status, and when she did go to a maternal-fetal medicine specialist, Baker says, "he suggested we abort due to how low our quality of life would be, and [hers] as well."
RELATED: 'So pure and selfless': Older woman helps new mom as she breastfeeds in public
Undaunted, the Bakers decided to go forward with the pregnancy.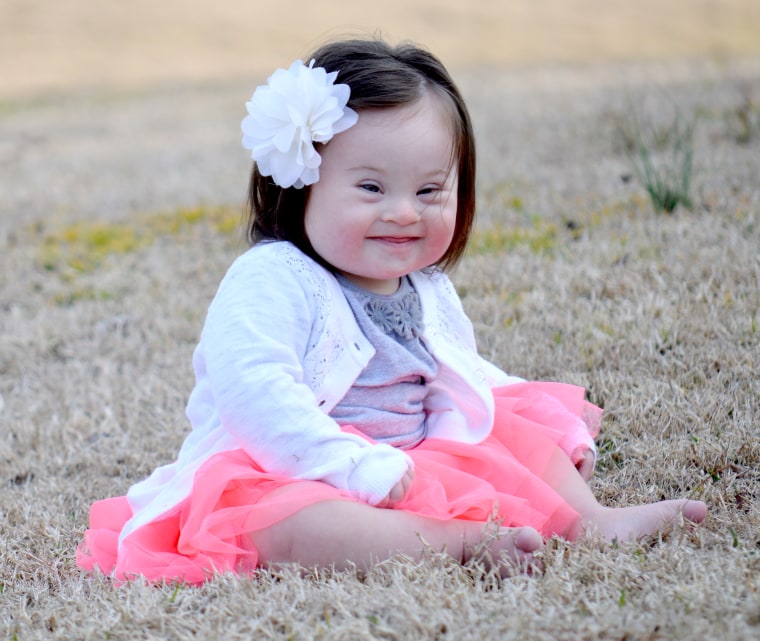 Emersyn ("Emmy"), is now 15 months old, and her mother recently did something she planned to do since before Emmy was born: write a letter to the perinatologist she saw who recommended she have an abortion because of Emmy's Down syndrome diagnosis.
"I knew the doctor needed to know how wrong he was," Courtney says. "Once she was born, she just proved it. I think it took so long because we were in such baby bliss. This has been the happiest year of our lives, truly. I feel so at peace and so blessed."
RELATED: After losing her baby, my friend gave her love, and breast milk, to my daughter
Baker posted the letter on her Facebook page, where it attracted the attention of websites The Mighty and Kids With Down Syndrome. The sites reprinted the letter, which has since gone viral.
"My child was perfect," Baker wrote in her letter. "I'm not angry. I'm not bitter. I'm really just sad. I'm sad the tiny beating hearts you see every day don't fill you with a perpetual awe. I'm sad the intricate details and the miracle of those sweet little fingers and toes, lungs and eyes and ears don't always give you pause. I'm sad you were so very wrong to say a baby with Down syndrome would decrease our quality of life. And I'm heartbroken you might have said that to a mommy even today. But I'm mostly sad you'll never have the privilege of knowing my daughter, Emersyn."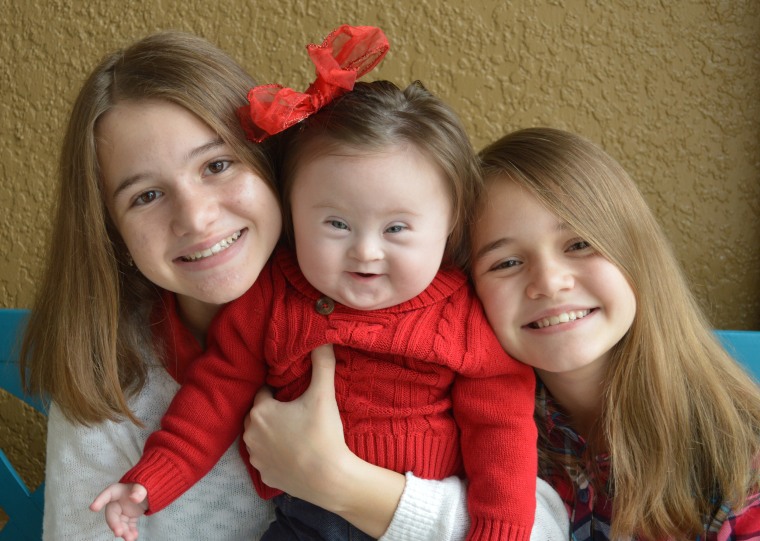 Baker says that what she wants most is "a heart change for our country, for our world," so that everyone could understand the value and gifts of children with Down syndrome.
"I want doctors to know how valuable and worthy the unborn are, typical and disabled. I want mothers to know that their babies are precious and priceless ad will change their worlds for the better. I want everyone else to soften their hearts and learn that we're all different, but we all deserve life and we all deserve love," she said.