/ Source: TODAY Contributor
In May, Stephanie Culley gave her childhood friend Beth Laitkep the ultimate gift as she lay in a hospital bed dying from breast cancer: she promised to take Laitkep's six children into her Alton, Virginia, home and care for them alongside her own three.
This week, the Culleys took another step on the journey toward being a family of 11 when a judge awarded them full, permanent custody of Will, 15; Selena, 14; Jaxson, 11; Dallas, 10; Lily, 5; and Ace, 2.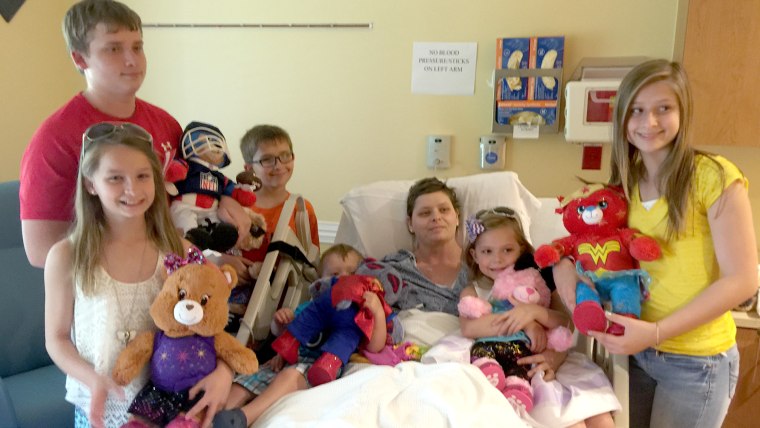 "The kids, my husband and I are extremely relieved for this to be over," Stephanie Culley told TODAY Parents. "Now we can move on with the rest of our lives and work at finding our 'normal,' if that is even possible with a family this large."
Sign up to get more inspirational TODAY parenting stories in your inbox with our newsletter
Laitkep and Culley first met as teenagers when they worked at Wal-Mart together. Years later, Laitkep moved back to Virginia, and the two rekindled their friendship — just as Laitkep's previous battle with breast cancer resumed and this time, spread to her spine and brain. That is when Laitkep asked Culley if she would be willing to accept the responsibility of taking in her children, who had grown close to the Culleys during her illness.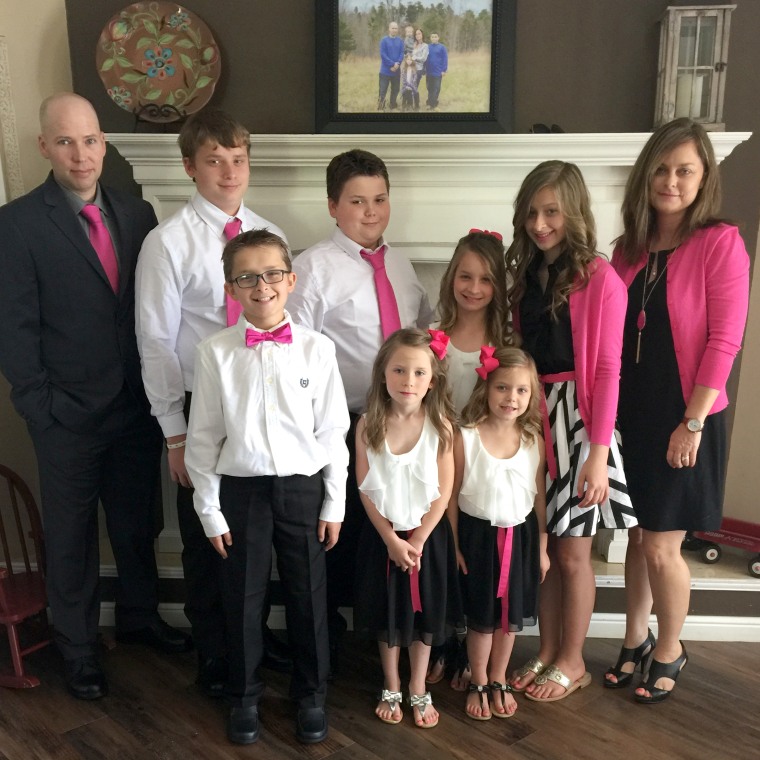 The children's fathers are not involved in their care at this time. Culley told TODAY Parents they are waiting to talk about adoption until later: "That decision will be made down the road when the children are ready," she said.