In 2015, when she was just 26 years old, Meghan Koziel was diagnosed with stage 2 breast cancer.
Throughout chemotherapy, a double mastectomy and breast reconstruction, Koziel and her husband, John, held out hope that she would one day be cancer free, and their dream of being parents would come true.
In September 2018, a healthy Koziel gave birth to the couple's first child, a daughter named Kendra Jane. But Koziel, who has shared her breast cancer journey candidly on her blog, SheSparklesOn and on Instagram, was surprised to find a banner she hung above her hospital bed after the birth go viral a few weeks later.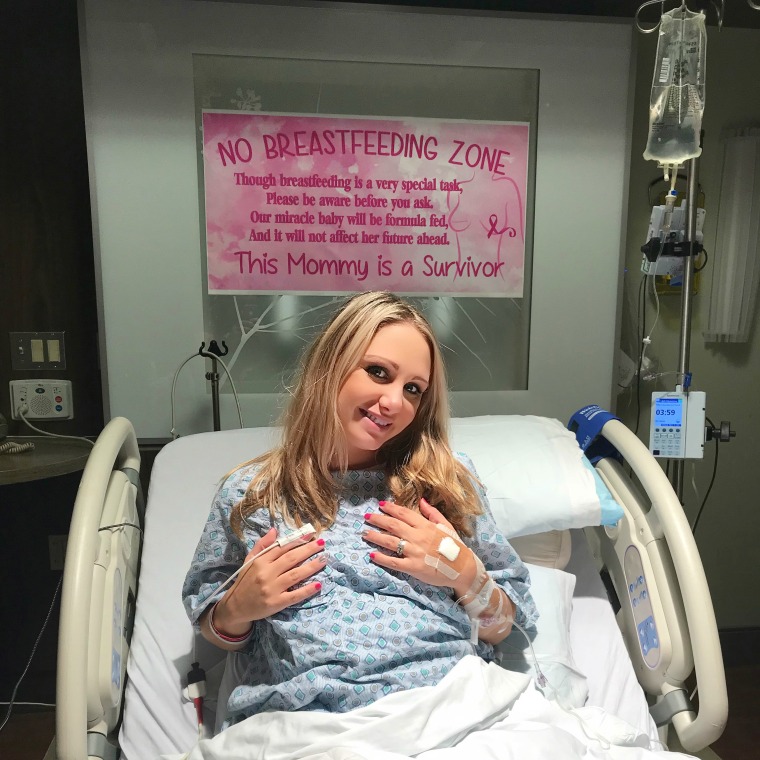 "No Breastfeeding Zone," the banner read. "Though breastfeeding is a very special task, please be aware before you ask. Our miracle baby will be formula fed, and it will not affect her future ahead. This mommy is a survivor."
Koziel says the idea for the sign came to her after hearing other moms who have followed her journey share their stories of being "formula shamed" by hospital staff, despite being unable to breastfeed after cancer treatments.
"It took me a while to come up with the perfect poem that wasn't too aggressive, but was also direct enough to get the point across," Koziel told TODAY Parents. "I simply made the banner as a subtle visual for the hospital staff who may not be entirely aware of my complex medical history."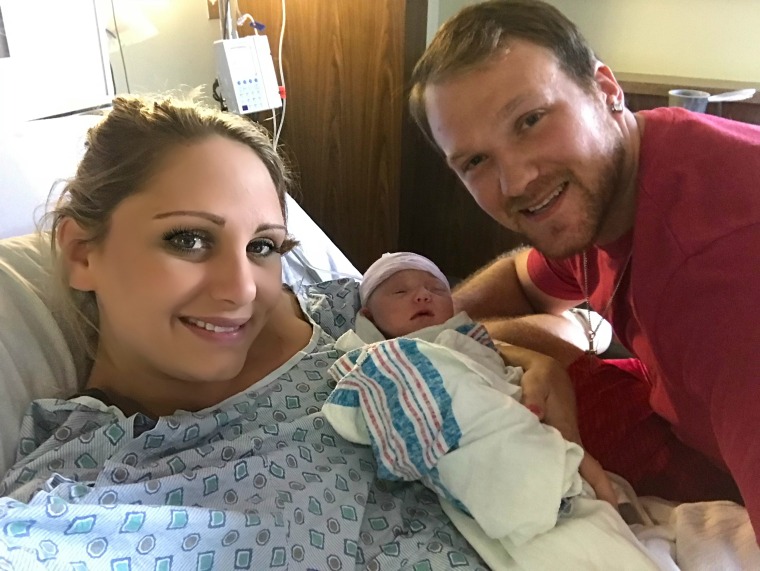 The banner did its job: Koziel says her nurse and delivering physician loved the banner, adding that the hospital staff received her message in a positive manner.
"Whenever someone would come in, their eyes would go up to read the banner first, then they were aware of my history and continued what they had to say," said Koziel. "I experienced no surprise visits from lactation counselors, and I had no staff members try to push their views on formula feeding onto me. It was received in a positive fashion and I didn't have to repeat my story a kazillion times."
After Koziel shared a photo of the banner on Instagram, the Pittsburgh, Pennsylvania, mom says she was shocked by the amount of negative comments she received.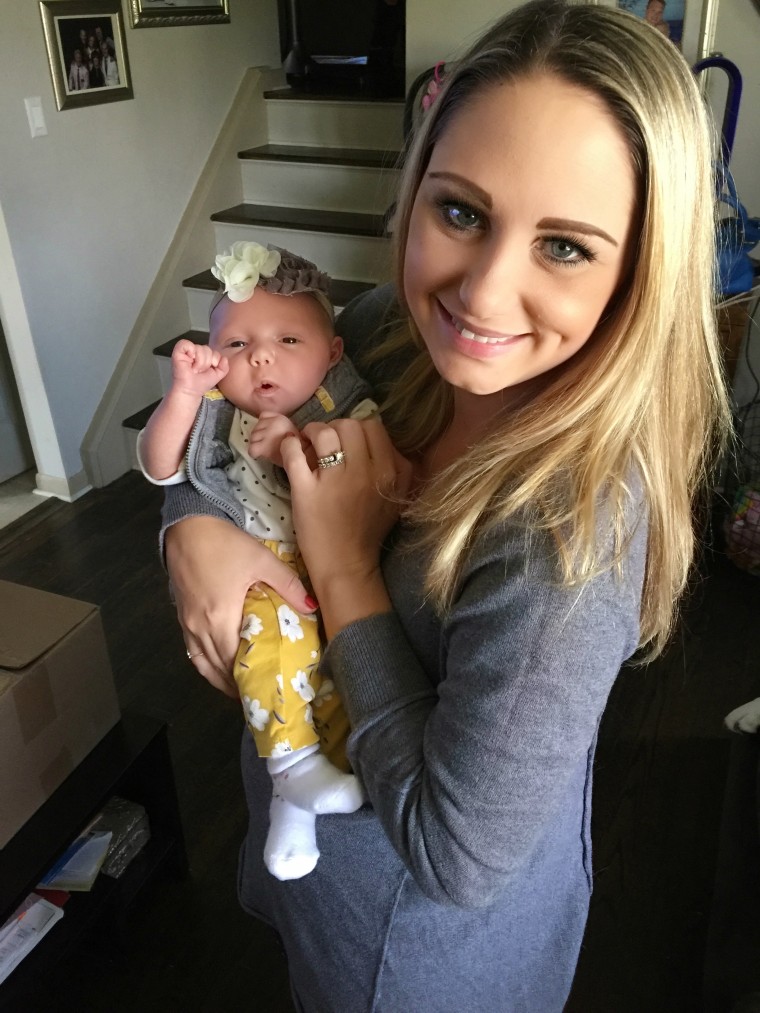 "I didn't make the banner to be shared a bunch of times on the internet as some trolls like to think," said Koziel. "I am a breast cancer advocate — I love sharing my journey. When I was first diagnosed, I made it my goal to share my story and encourage other girls like me."
The 29 year old says she also received comments questioning why she didn't opt for using donated breastmilk. After doing her research on pricing and availability, Koziel says she confidently chose to formula feed her daughter.
"I had cancer at age 26... and I was having a baby who would reflexively be turning her head to my chest in attempt to breastfeed even though my body is incapable of doing that for her — it's heartbreaking," Koziel explained. "Sure, if I had the parts, I would have at least tried to breastfeed, but I am physically unable."
Never miss an inspiring parenting story — sign up for the TODAY Parents newsletter today!
Koziel says she and her husband are adjusting well to life with Kendra Jane, who is named after the oncologist who treated Koziel and always encouraged her that becoming a mother was not an impossibility.
"Getting pregnant following my cancer journey — the darkest days of my life — literally felt like winning the lottery over and over," said Koziel, adding that today, baby Kendra is thriving. "Call me crazy, but I actually love formula feeding...I love the ease of a formula fed baby."
This story was originally published in October 2018.