A mother is turning her tragic loss into a warning for other parents about the dangers of a common daily occurrence — children sleeping in car seats outside of the vehicle.
Lisa Smith's heartbreak started three years ago. She got a call at work on June 10, 2015, about her 17-month-old daughter Mia. The toddler had been asleep in a car seat at her home daycare provider and failed to wake up from her nap.
"This was our beautiful little girl. Perfectly healthy in every way," Smith told TODAY. "But when they came in and told us that she didn't have any more brain activity, all I did was I turn to the doctor and said, 'I know.'"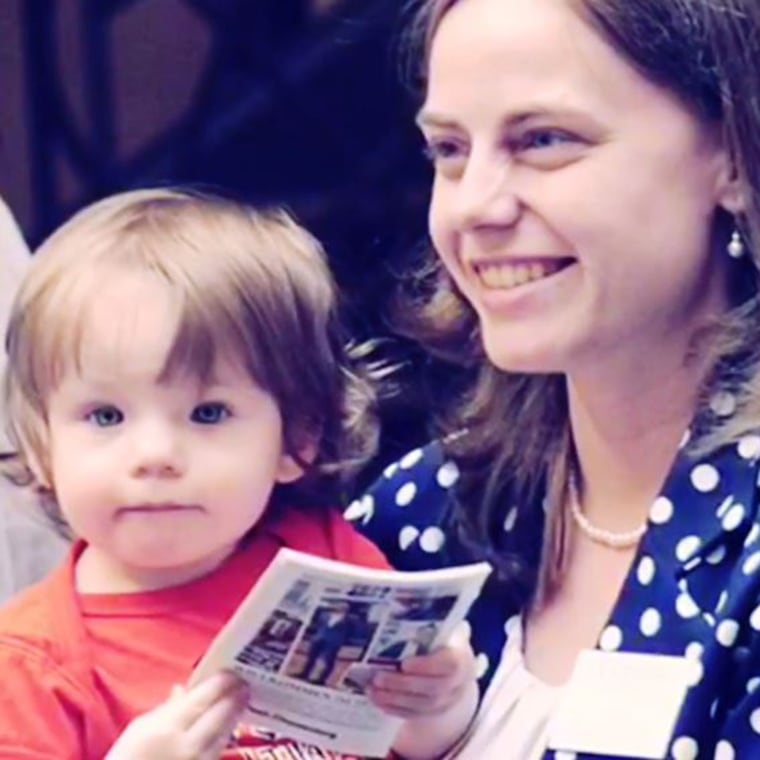 An investigation determined that Mia died of mechanical or positional asphyxia. Her airway was cut off while she slept in a car seat that rested on the floor of a bedroom in her daycare provider's Iowa home
"Positional asphyxia is when the baby's sleeping position prevents him or her from breathing adequately," said Dr. Natalie Azar, an NBC News medical contributor. "When a car seat is in the car, it's reclined at 45 degrees. This allows the baby's head and neck to rest backwards so that it's not slumped forward and blocking the airway."
According to a study that looked at the hazards of children two years old and younger in "sitting and carrying devices," 48 percent of the car seat deaths from 2004 to 2008 were from positional asphyxia.
"Most new parents will hear that they should never wake a sleeping baby, but in the situation of your baby falling asleep in the car seat, in the car, transferring them to a safer place, such as a firm mattress or crib is really the recommended thing to do," Azar said.
Juvenile Products Manufacturers Association, a nonprofit that represents the juvenile products industry, said children should never be left unattended in car seats regardless of where they are.
"The most important consideration for parents and caregivers is that car seats are developed, designed and tested for specific uses, with instructions and labels that define how to use them as designed," the organization said in a statement to NBC News.
Smith said she sees people use car seats outside the vehicle as regular carriers all the time.
"They go out to restaurants, they'll put them in carts at the grocery store. They'll be on the floors, the pews in churches," she said.
She hopes sharing her story will help raise awareness about the danger.
"Losing a child, it's beyond soul crushing," she said.
"The hardest part is that this was so easily prevented. And we lost a daughter needlessly. No family deserves this."
Editor's note: An earlier version of this article stated that Mia Smith had been on an outing in the car seat prior to her nap. TODAY regrets the error.