/ Source: TODAY Contributor
After Lexi Behrndt's infant son, Charlie, died due to complications from a congenital heart defect at just six months old, the Gainesville, Florida mom says she lived each day "robotically." She'd numb herself to the pain so she could care for her remaining son, Lincoln, each day.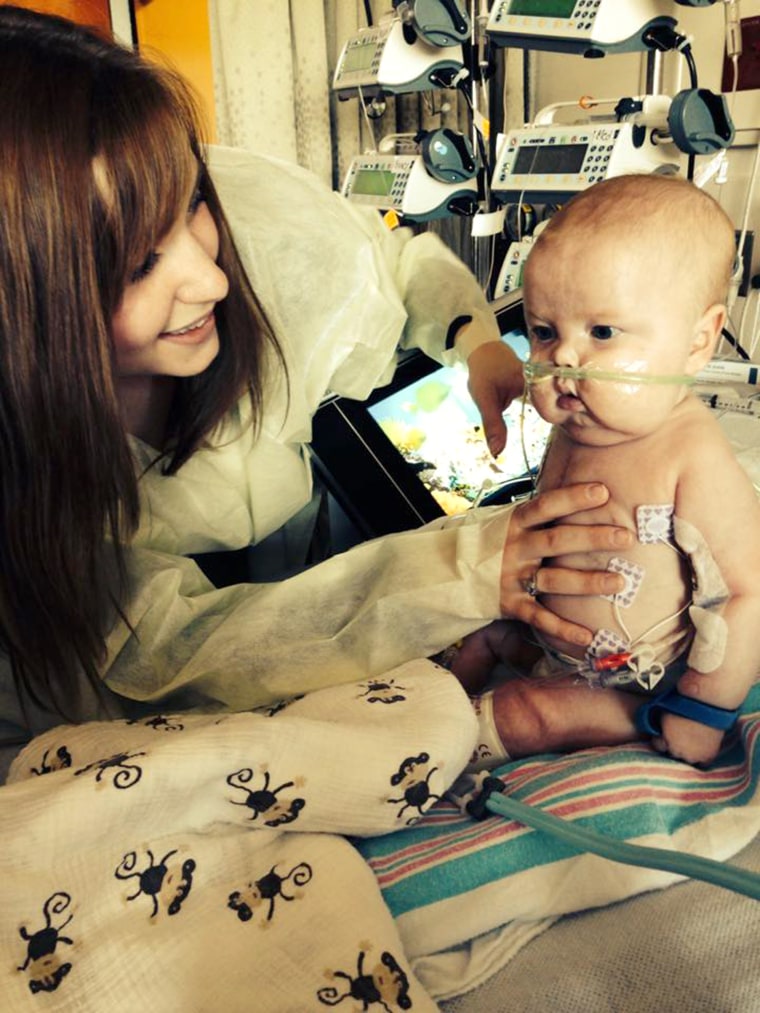 But as the one-year anniversary of Charlie's death approached, Behrndt realized she needed to allow herself to feel and to "brave the pain" in order for Charlie's story to continue.
Charlie was born in April 2014 with Total Anomalous Pulmonary Venous Connection, a defect in the veins leading from the heart to the lungs. After being life-flighted to a different hospital after his birth, Charlie had open-heart surgery when he was only sixteen hours old.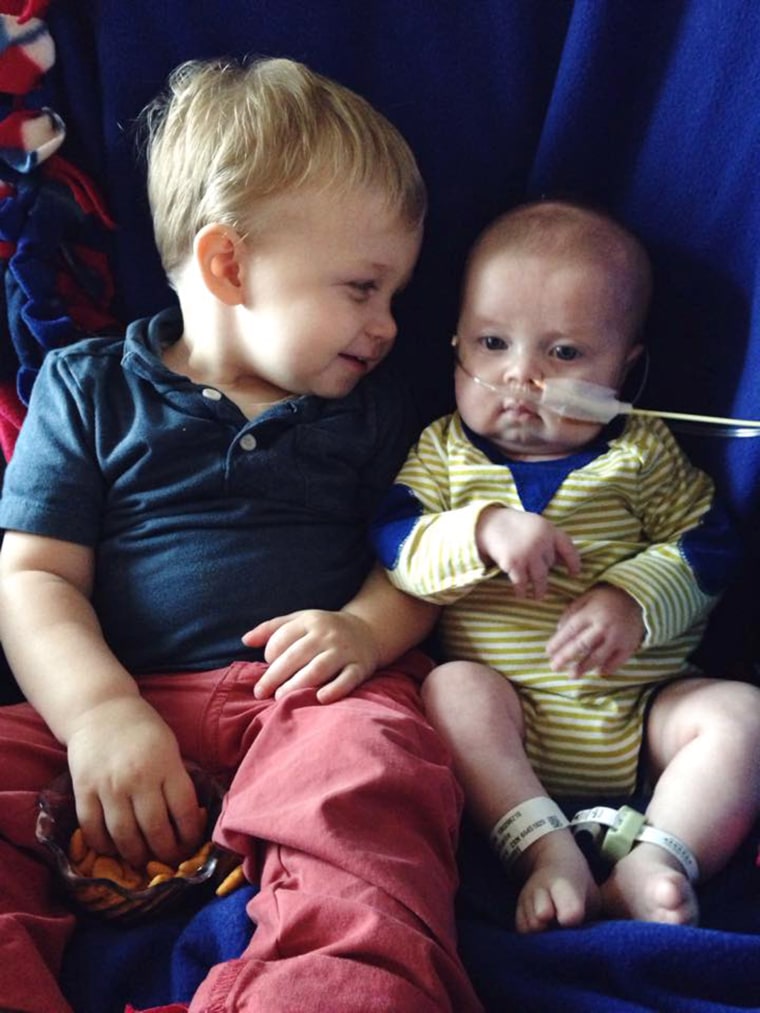 Throughout the months of struggles and setbacks caused by his weak lungs and vein defects, Behrndt says her son was a happy baby who was deeply loved by both herself and his medical team. After a health crisis in October 2014, Charlie died in the hospital.
"I thought when he died that was the end of his story, and that was the hardest part for me — asking how his life impact could be confined to 200 days," Behrndt told TODAY Parents. "There was something so special about him…and I didn't understand why he had so much to bring to the world and his life was so short."
"I had no idea then that the end of his life was only the beginning of how Charlie would change the world," said Behrndt.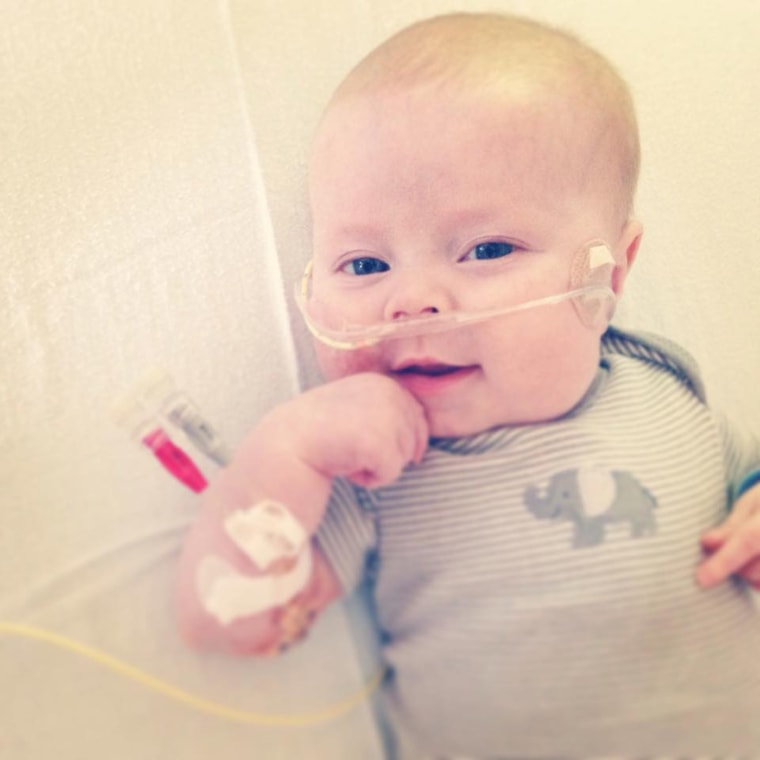 A few weeks after Charlie's death, Behrndt began her blog, Scribbles and Crumbs, where she wrote about life after losing a child. As her blog built a following, Behrndt's work began to be syndicated on various websites. The single mother also wrote a moving essay for the TODAY Parenting Team, titled "It's Worth it: Love in the face of death."
But even as she watched the positive impact her vulnerability was having on others, Behrndt felt the call to do more for grieving people. This pull to help, combined with the passing of time, brought about an experience Behrndt calls "coming alive."
"Coming alive has meant not numbing myself to the pain and not hiding from it, but instead facing it," said Behrndt. "The pain will be there for the rest of my life because I have a child who will never be in my arms for the rest of my life. But there can also be good, and I don't need to be afraid of the good. I don't need to feel like there's shame in liking life."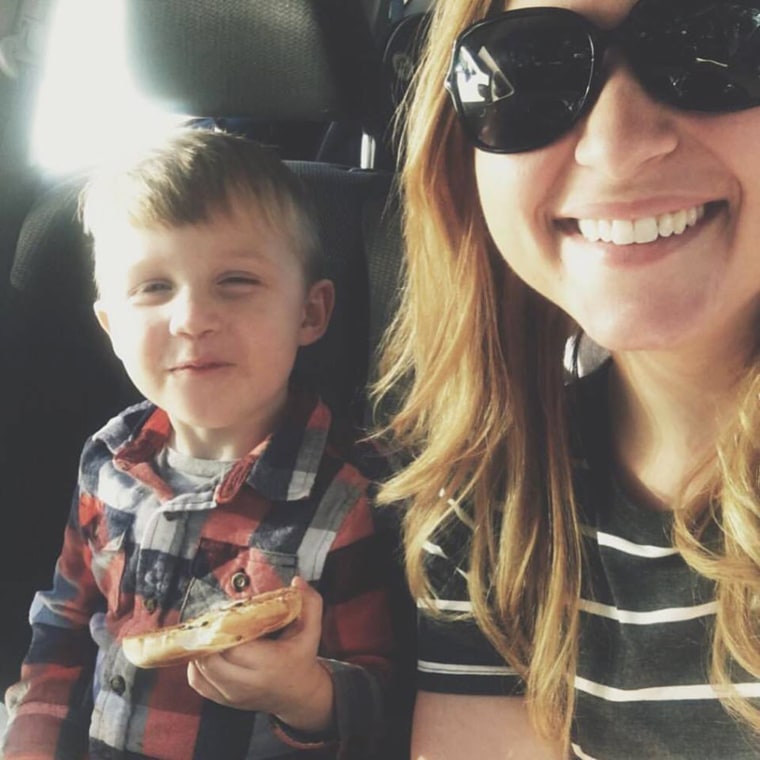 "If I numb myself to the pain, I somehow numb myself to the joy," Behrndt continued. "And so, if I can open my heart to facing it all and taking the leap — then there's a lot of beauty left in life."
Her own experience confirmed to Behrndt that her next step was to help others deal with their grief and "come alive" through sharing their own stories. So in February, Berndt launched On Coming Alive, a website filled with touching stories of loss and grief, and published more than 70 essays written by individuals who have lost a child or a loved one.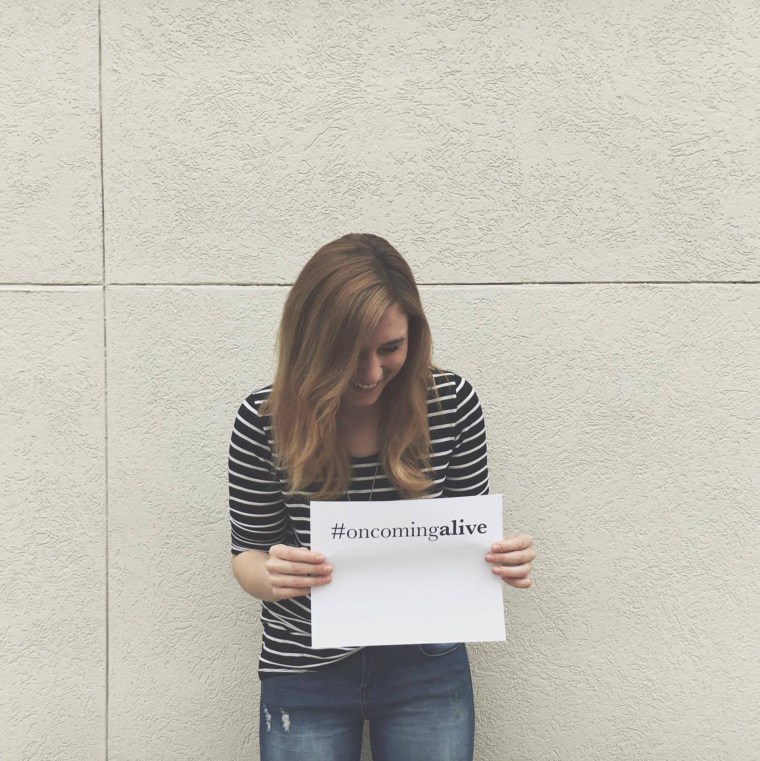 "I knew it was crazy and breaking all the rules, but I knew I really needed to (publish that many) to make a really big statement — that we are a group of people who are uniting for the common purpose of telling people that no matter what you and I have suffered, we can rise from the ashes and we can come alive," said Behrndt.
And, the collection of emotional, poignant essays about grief and loss featured on Behrndt's site are just the beginning; the writer is currently collecting additional submissions that cover not only grief and loss, but domestic violence, rape, depression and chronic illness.
"It's a challenge to the world to say, 'No matter what you've suffered — our scars may not match — but we can grab hands and do this together," said Behrndt.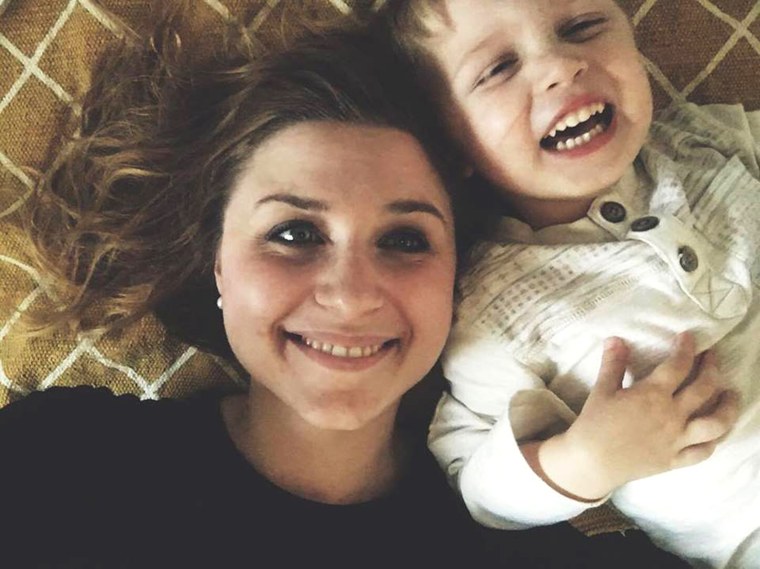 "There's this prevailing voice that it can never get better — that it's always going to hurt," said Behrndt. "And the truth is — yes — it will hurt for the rest of your life, but there can also be good in it, too."