Searching for a way to soothe her son's anxiety, a South Carolina mom found a solution with a little help from a sewing machine, a few used military uniforms and rolls of pennies.
Now, Crystal Lyons, whose son John was diagnosed with autism spectrum disorder at 2, is sharing her home-made weighted vests with the world, sewing them for any family in need for free through her charity, Vests for Visionaries. She hopes parents see the same kinds of results she sees when her little boy dons a vest.
"He needs something to help him calm down; he needs to feel that pressure. They call it a portable hug," Lyons, who lives in Elgin, South Carolina, told TODAY Parents. "He is absolutely calmer. He is more focused, he's able to concentrate."
John was a bubbly infant who loved to laugh and play, but Lyons watched with alarm as he gradually stopped talking and withdrew just before his second birthday. The transformation continued when Lyons' husband, who is a drill sergeant in the U.S. Army, went away for training.
"By the time his dad was done with that two months away, it was like it wasn't even our kid anymore. There was no interaction, there was nothing. He barely even cried if he wanted something. He was just off in the corner by himself," Lyons recalled.
Now 3, John has been in therapy for a year, including applied behavioral analysis, as the family tries to help him deal with anxiety and what his mom called his "mini-meltdowns."
One day, an occupational therapist loaned the family a weighted vest for John, a garment that adds about 5-10 percent of a child's body weight. The thinking is that this provides additional proprioceptive input – or muscle sensation – which may calm down behavior and relax people, said Roseann Schaaf, professor and chair of the department of occupational therapy at Thomas Jefferson University in Philadelphia.
The weighted vest also applies pressure to the skin and functions somewhat like a hug, which has a calming effect, she added. But there's mixed evidence whether weighted vests provide any real benefits to children with autism, she cautioned.
"We don't know if they work," Schaaf said. "The jury is still out. Most of the studies are small samples and need to be replicated."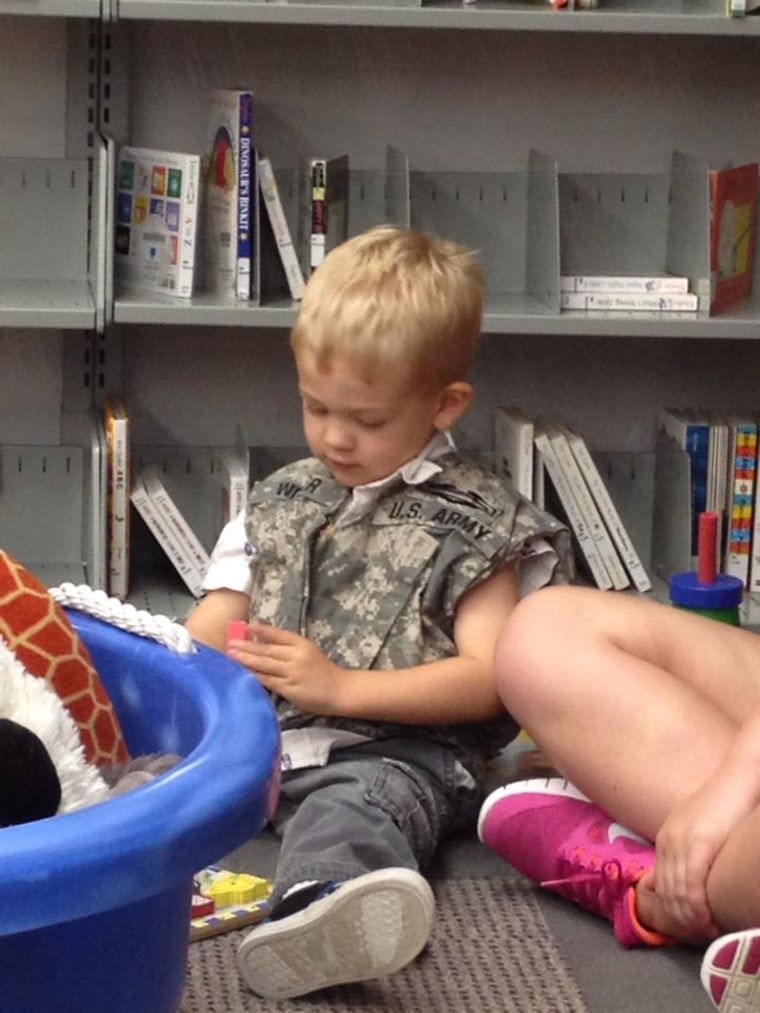 Still, Lyons was so impressed with the results that she started looking for a vest to buy to replace the loaner. Frustrated that she'd have to pay $50 or more and then repeat the process as John grew, she invested in a sewing machine to make her own vest. As she looked around for a sturdy fabric that wouldn't fall apart, she remembered her husband's old military uniforms sitting in a box in the couple's garage.
Lyons turned the fatigues into a little vest full of pockets that she weighed down with rolls of pennies. John wears it for about an hour a day, usually during his speech therapy or if he's feeling over-anxious, Lyons said.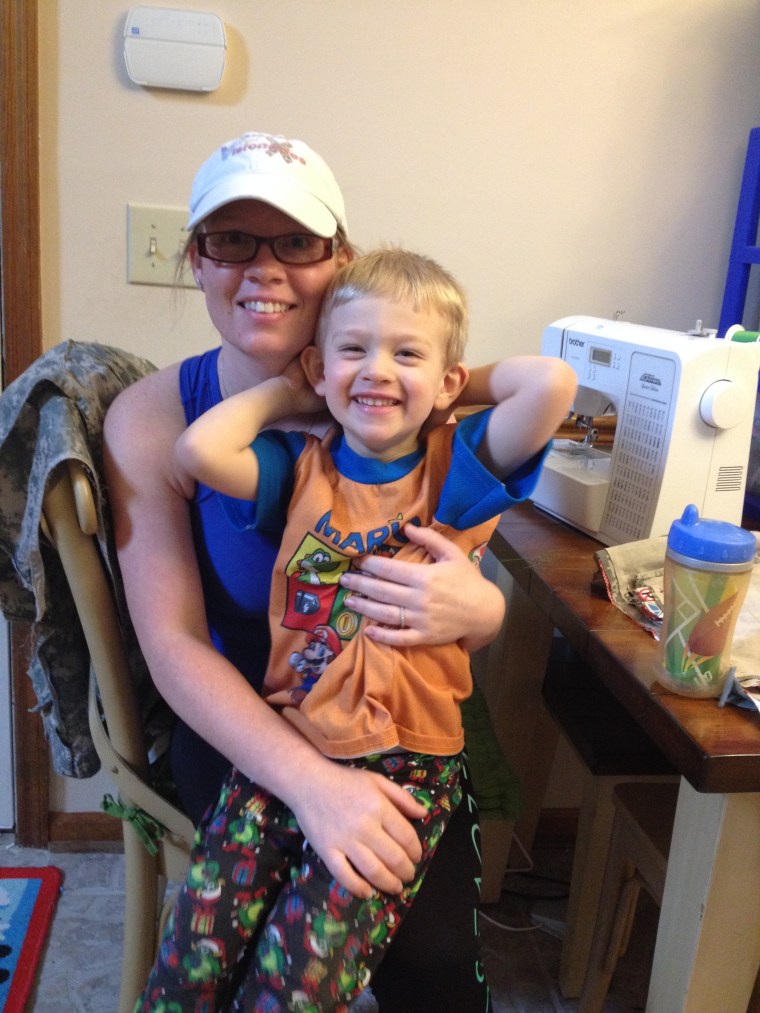 Lyons then started making more vests so John's occupational therapist could give them out to other parents of children with autism. Friends urged her to make it an official project.
"I just woke up one day and said, I'm going to call it Vests for Visionaries," Lyons said. "These children see things that I would never even see."
Since last summer, Lyons has created 135 vests, repurposing hundreds of old military uniforms that have been donated to her charity. Requests have come in from 25 states and as far away as Australia. Lyons sews the garments for free, with shipping often covered by donations.
If you're interested, get more guidance first: Schaaf urged parents to check with their occupational therapists and get a thorough assessment before trying a weighted vest on their child.
"It shouldn't be used randomly and in isolation," she cautioned. "Just because it works for this child doesn't mean it's going to work for your child… every kid with autism is very different."