Before Grayson Dobra could walk or talk, he made it clear that his family couldn't bother him when a Morris Bart commercial was on TV.
Bart is a personal injury lawyer in New Orleans, and Grayson's favorite person in the world. So when it came time to choose a theme for his 2nd birthday party, his mom, L'erin Dobra, knew just what to do.
One Sunday in January, 25 people gathered in their Prairieville, Louisiana, home to celebrate Grayson and eat Morris Bart cake.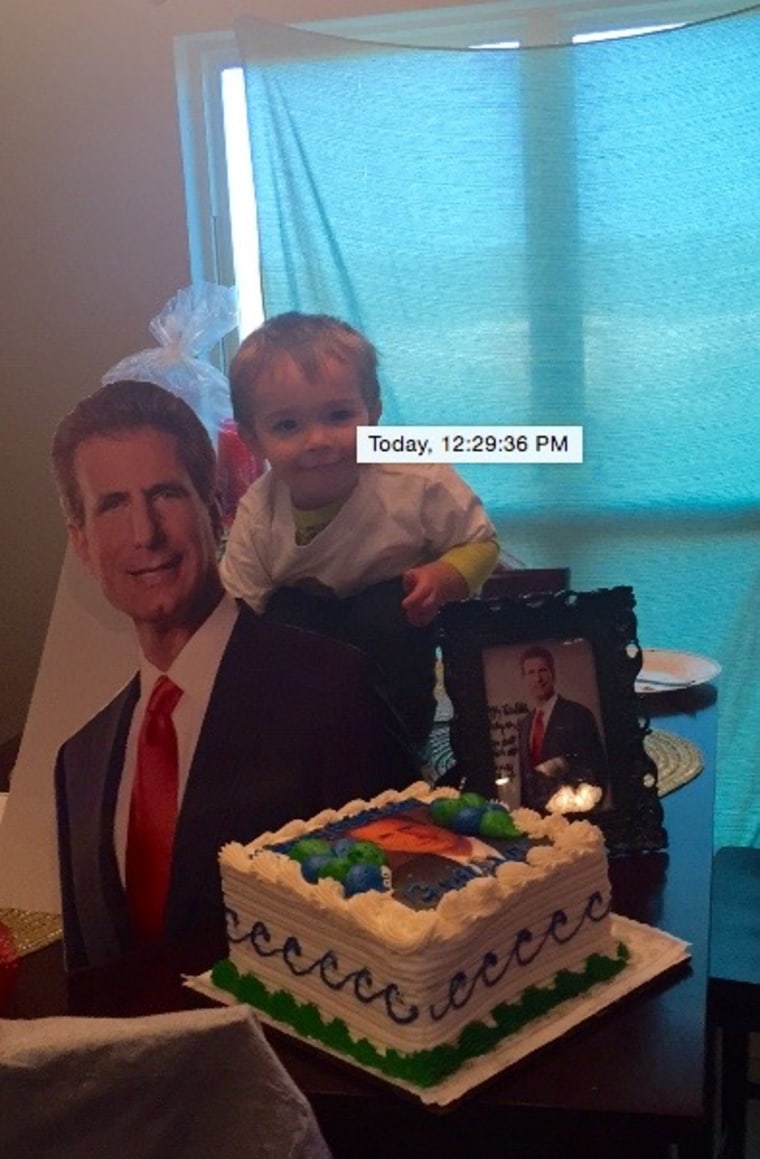 "Everyone told me to do a Mickey Mouse-themed party, like I did for his 1st birthday, but I didn't want to redo that," Dobra told TODAY.com. "I wanted to make it something he was interested in, and right now, that's Morris Bart."
It started when he was just 3 months old. His grandma would take care of him during the day, while she usually watched her daytime TV lineup of soap operas and "Ellen." Every time a Morris Bart commercial came on, he would become fixated and stare at the screen. As he grew older and started talking a bit, he started screaming "Bart, Bart, Bart!" every time the commercial came on.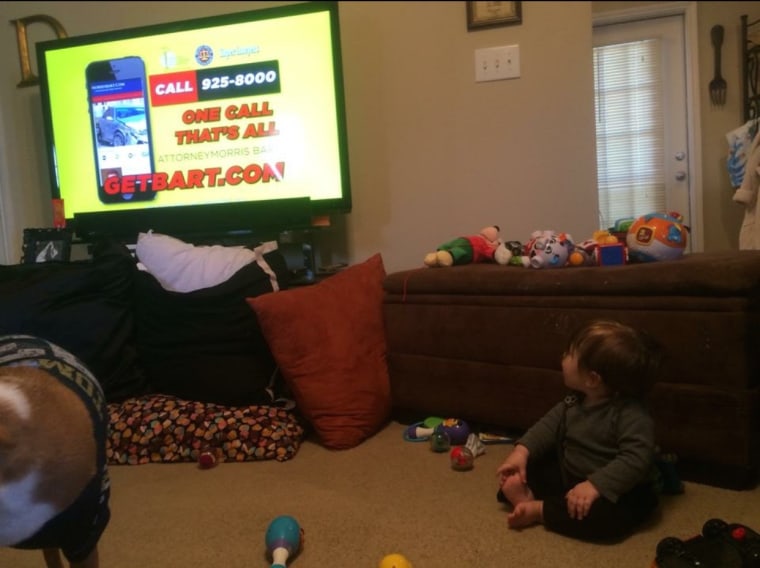 "It could be the bright lights or catchy music, but whatever it is, they hooked Grayson," Dobra said.
Once he figured out that YouTube existed and he could watch the commercial any time of day, he didn't want anything to do with the educational videos Dobra was used to showing him.
The party turned out to be a success. Bart himself didn't make an appearance, but his face sure was everywhere!
Dobra procured a cake featuring the lawyer's likeness, and family members gave Grayson Morris Bart-inspired gifts.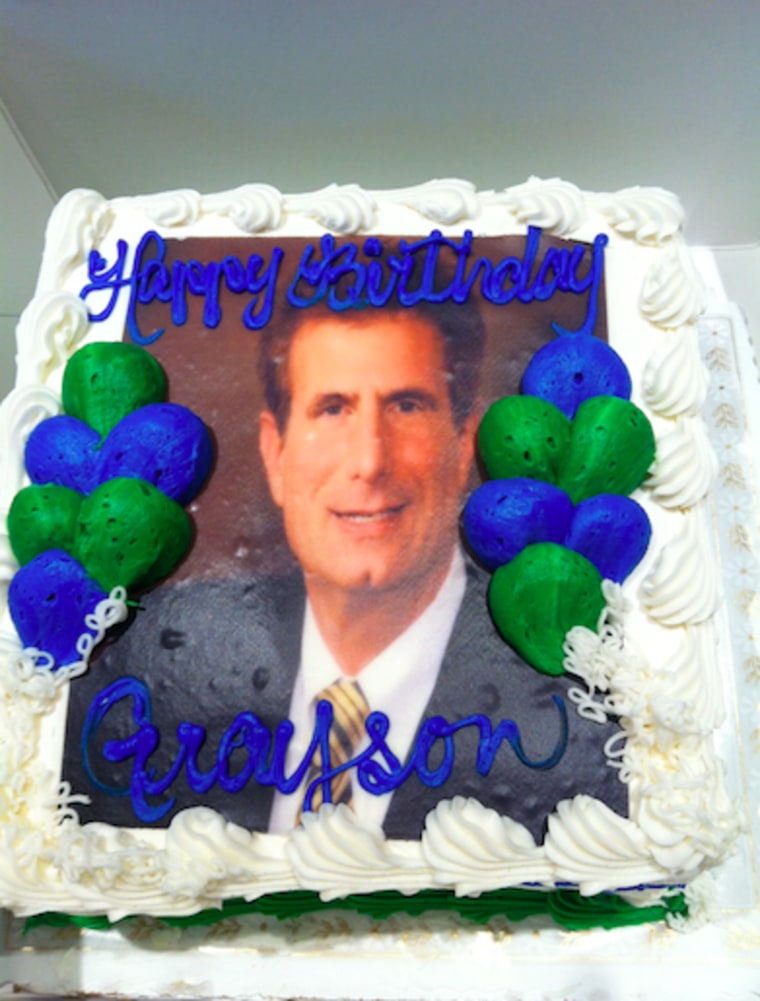 "When he opened the cardboard cutout my brother got him, he was staring at it in disbelief, like he was thinking 'OMG he's really here!'" Dobra said.
At the party, Grayson rocked the Morris Bart T-shirt his grandma made him.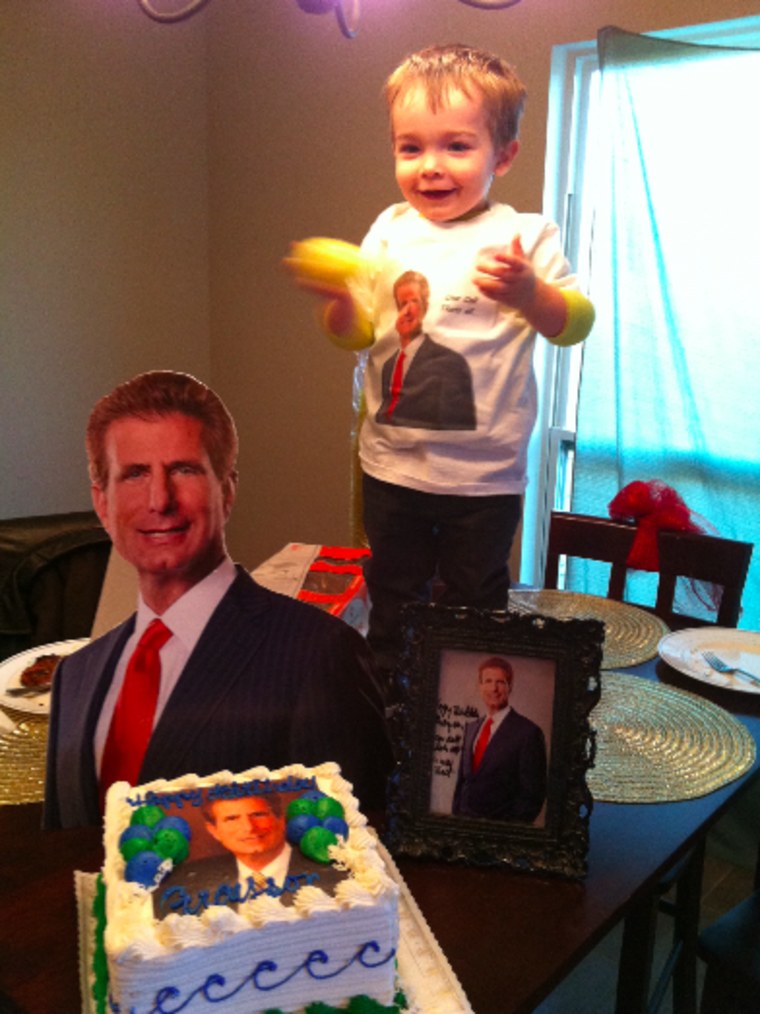 After Dobra emailed Bart telling him about her idea for the party, he sent her an autographed photo, key chains and a New Orleans Pelicans shirt with his logo on the back. He told her that if they're ever in the area, they should stop by — an offer Dobra hopes will motivate Grayson to use the toilet. The day he outgrows his pull-ups is the day he can meet his idol.
"Right now, Grayson is still 100 percent Morris Bart, but I'm sure one day he'll look back and say 'mom I can't believe you did that, I'm so embarrassed,'" Dobra said. "But I don't foresee that happening in the near future; he's still super obsessed."