For nearly anyone, news that brain cancer fought so doggedly years ago had returned — this time permanently — would be devastating. For Sara Chivers, a mother of two young boys, the discovery became the opening round of a one-two punch to the heart.
Last month, Chivers and her husband learned their younger son, 18-month-old son, Alfie, also has brain cancer.
"Since his diagnosis, we have been in absolute shock and disbelief," Chivers told TODAY. "There are no words that do justice to the way in which our hearts have been shattered for our beautiful little boy. He should not have to go through this pain and suffering."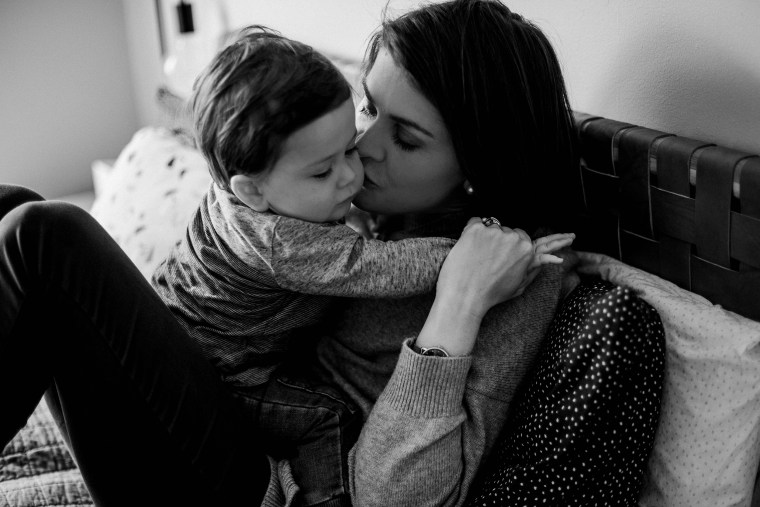 Chivers and Alfie have different forms of cancer, and doctors believe the two cases are an unrelated, tragic coincidence. Despite his ongoing treatment, Alfie has been "coping really well" and shown he's a fighter.
"He's a very resilient little boy," said Chivers, who lives in Melbourne, Australia.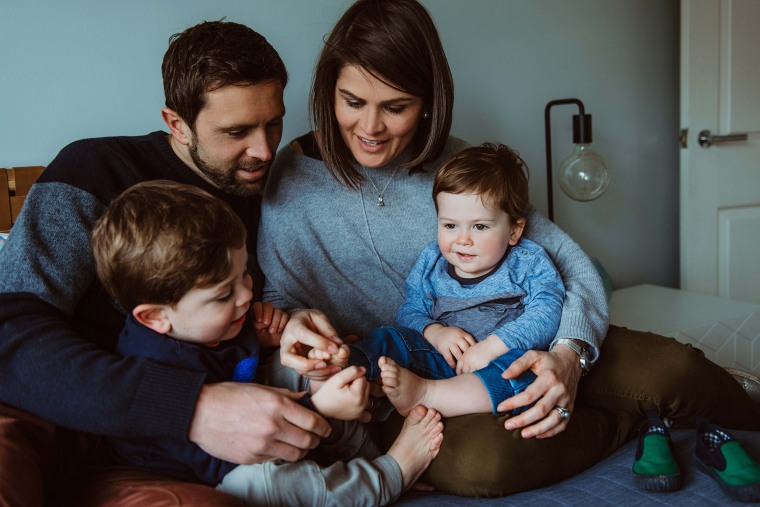 Since learning in March that her cancer had returned, Chivers underwent three rounds of chemotherapy, intravenous drug therapy and surgery to remove much of her biggest tumor. The efforts have bought her more time with Alfie and his 3-year-old brother, Hugh, although it's far from enough to "mother them like I always dreamed," she said.
So Chivers decided to share some motherly advice and words of wisdom in a tender love letter that is being shared widely over the Internet.
"I won't be around to see you grow up," she tells her boys in the first line of the note, first published in The New Daily of Australia. "It's a hard thing to say and even harder to face."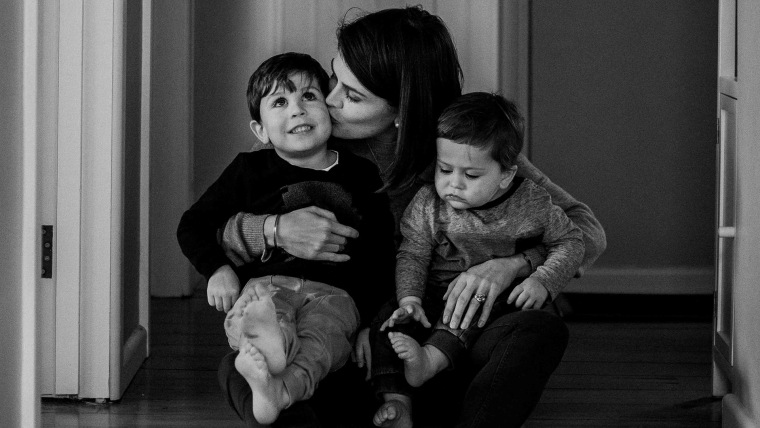 Chivers goes on to encourage her boys to be brave, express their emotions freely, and "love hard." She instructs them to always try their best, "never fear failure," and emphasizes the importance of good table manners.
She also advises them to "be kind to your dad" and never let him second guess his parenting decisions.
"Don't let him doubt himself or the wonderful job he will do shaping you into the men I dream of you growing up to be," she says.
Chivers, 34, said the letter is her effort to leave behind a legacy for her boys. Her initial brain cancer diagnosis came in 2008. At the time, she successfully underwent radiation and numerous surgeries, but doctors warned her the cancer would probably come back.
When it did, Chivers was told it was terminal. Then, in late September while dealing with surgery on one of her tumors, she and her husband noticed Alfie had stopped eating. He appeared lethargic and vomited regularly. He also stopped using his left hand.
After a week's worth of doctor visits, the family rushed him to the emergency room and soon learned the devastating news.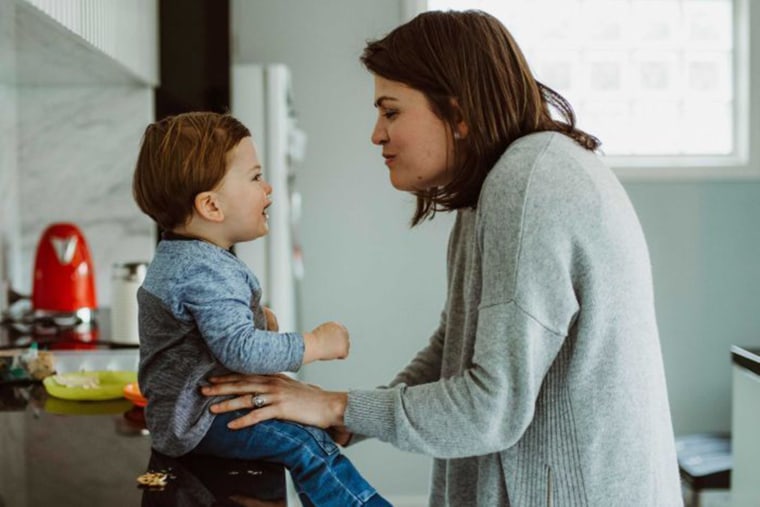 Chivers, whose sister started a GoFundMe page to help with the family's expenses, said Alfie's resilience over the past seven weeks of treatments "is showing us that not all superheroes wear capes."
He's also giving her strength to rise above her own physical pain.
"Instead of sitting idle, I'll be using all of my willpower to champion his cause," she said. "He needs me to keep on living. My family needs me to keep on living.
Chivers said she's sharing her story to raise awareness about "the reality that unthinkable things happen to ordinary people."
"I want people to know I am not a robot or a far-away concept, but a woman like you or like your wife, daughters, mother," she said. "I love crime shows on TV, I have run half marathons, I am obsessed by chocolate and I love my children and husband more than I can say. And I am terrified of dying."
Chivers also wants to raise awareness about brain cancer.
"I want to shine a light on a disease which isn't picky in its victims, which targets healthy little children who haven't started living, and I want to do everything I can to help find a cure." she said.