Halloween is just a month away, and parents are already searching for the perfect costumes for their little ones.
But when Lin Kramer recently browsed a selection of toddler costumes for her 3-year-old daughter, the problem wasn't which one to choose — it was the choices themselves.
MORE: Scary bad: 9 worst Halloween costumes for kids
Party City, which claims to offer more costumes than any other retailer, offers 16 career-themed costumes for boys and only three for girls. And Kramer wasn't happy with the distinct difference between the boys' and girls' outfits for the same occupation.
"I was surprised," she told TODAY.
So she did something about it by reaching out to the company in an open letter.
"Toddler girls are not imagining and hoping that they will grow up to become a 'sexy cop' — which is clearly what your girl costume suggests; rather, young girls, just as young boys, see and admire their family members and neighbors offering service to their communities and delight in the idea of doing the same," she wrote. "I am absolutely appalled that your business reinterprets girls' innocent and well-intentioned dreams into this costume."
Kramer requested that the company at least offer girls more options.
"Even if you insist (and I really hope you don't) on offering the sexualized version of costumes for little girls, you could *also* offer girls the realistic option of the same costume," she urged.
MORE: Over 100 New Jersey high school students stage protest against 'sexist' dress code
Party City got the message. They even responded to the message by saying they appreciated the feedback — before deleting the version of the letter Kramer posted to their Facebook page.
They couldn't delete the sentiment, though, which others were quick to repeat on social media.
"Dear Lin Kramer you are my new mom hero," one supporter wrote, while another said, "I'm standing with Lin Kramer and boycotting Party City until they apologize."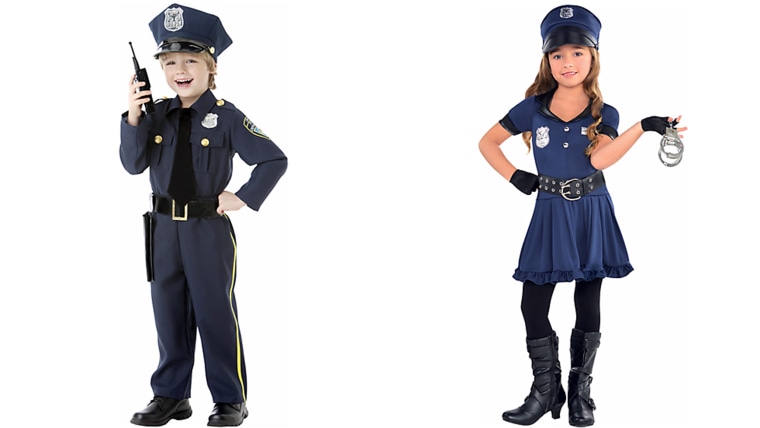 But not everyone agreed.
"It's their business to see what sells the most and carry more of that," a detractor wrote.
In a statement to NBC News, the company explained in part that "Party City supplies a broad assortment of costumes suitable for all styles, tastes, and budgets. We believe parents are as involved in their children's costume choices as they are in selecting their everyday attire ..."
MORE: 9 easy homemade costume ideas for the kids (we promise you can do these!)
Some retailers, such as the Disney Store, have recently found a solution to balance out the assortment of boy and girl costumes they sell by eliminating the division and simply providing "kids" costumes.