A Kentucky mother has filed a lawsuit against Texas Roadhouse saying she suffered "extreme emotional distress" after an incident in which she claims a manager tried to cover her breast with a napkin as she nursed her infant daughter.
Sadie Durbin, 30, was in a Texas Roadhouse in Louisville on Nov. 15 with her husband and two children when she began breastfeeding her fussy seven-week-old daughter, Isla.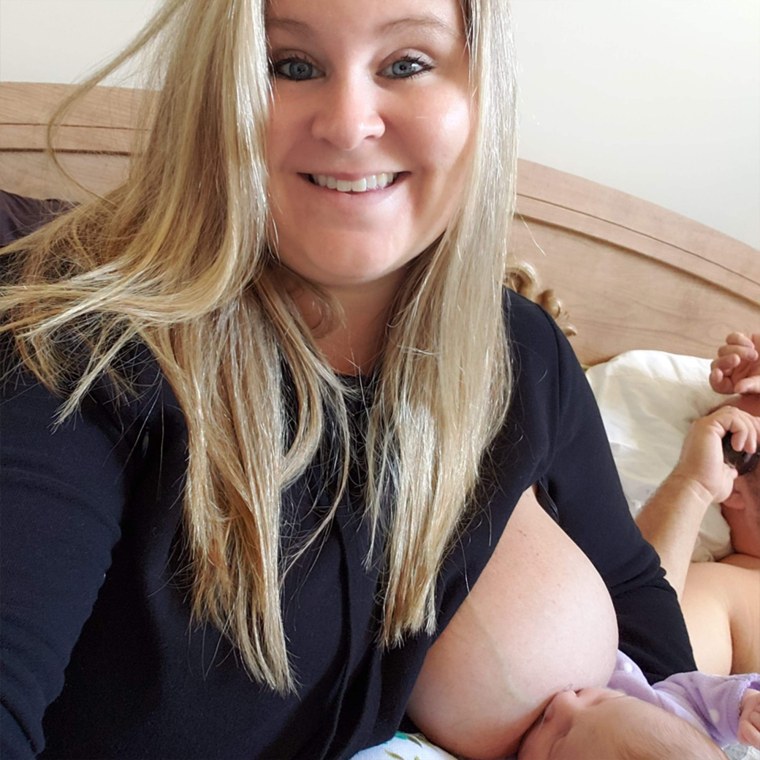 "She was nursing for maybe five minutes when I saw the manager coming around," Durbin said. "He was walking towards me fast and shaking his head, and he had a napkin unrolled. He came up pretty close and he said, 'Ma'am, we've been getting a lot of complaints and we're going to need you to cover up.'
"I said I'm well within my rights to feed my baby,'' she continued, referring to a 2006 law in Kentucky that gives women the right to breastfeed in public without interference.
Durbin said the manager, David Mitchell, then threw the napkin on her table and "huffed off."
She added that it is difficult for her to cover up while breastfeeding, noting that Isla has undergone two tongue-tie surgeries and can be a struggle to nurse.
"I have to use a nipple shield that makes it so that she can latch on to my nipple,'' Durbin said. "I have to hold the nipple shield, I have to support my breast, and I have to hold her head perfectly in order for her nurse, so adding a cover to that is impossible. As soon as I cover her, she unlatches."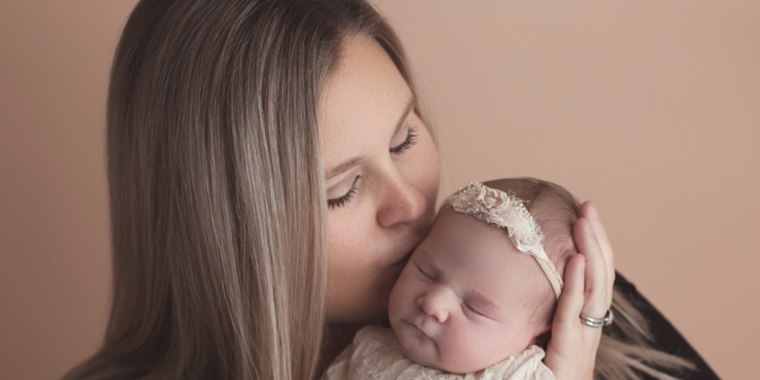 Following the incident, she wrote a public Facebook post about the confrontation that went viral. She has since changed the post to private because she said her address and phone number were printed and her family had to get a security system due to threats.
Durbin felt the company's emailed apology to her was insufficient and decided to file a lawsuit, which seeks a financial sum to be determined by a jury for "mental pain and suffering" and the cost of therapy.
"The reason we filed the lawsuit is because no mother should be made to feel ashamed, humiliated or embarrassed for simply breastfeeding her child,'' Durbin's attorney, Brenton Stanley, told TODAY. "We're hoping that by filing this lawsuit other companies will kind of sit up and take notice and be more proactive in training their employees on a mother's right to breastfeed."
"I think that this never should've happened,'' Durbin said. "The law was enacted in 2006, and it's 2018, and their lack of response to what happened is why ultimately I filed the lawsuit."
Texas Roadhouse disputed that characterization, saying it reached out directly to Durbin to apologize.
"Unfortunately, Ms. Durbin refused to return our multiple phone calls and e-mails after the event, choosing instead to file a lawsuit rather than work directly with us to address her concerns,'' Texas Roadhouse said in a statement to TODAY.
"This lawsuit only presents Ms. Durbin's version of the facts, and we disagree that this incident happened as she has described either in her lawsuit, Facebook, or in her various media interviews. Texas Roadhouse welcomes and supports the rights of nursing mothers and looks forward to presenting the facts of this case in court."
Mitchell was ultimately removed from the restaurant for three work days with pay due to threats against him and his family after the Facebook post, Texas Roadhouse spokesperson Travis Doster told TODAY. He has since returned to work.
Two days after Durbin posted on Facebook, a group of local mothers with the La Leche League of Louisville, which supports breastfeeding rights, staged a "nurse-in" at the Texas Roadhouse restaurant.
Jeff White, the location's managing partner, issued an apology at that time, writing on Facebook that the restaurant leadership "will use this incident to educate our employees to the rights of nursing mothers as part of our commitment to a providing a welcoming and family-friendly dining experience for everyone."
"It took 50 nursing moms to show up and demand an apology for them to issue any kind of apology about it,'' Durbin said.
Durbin has received support in the dispute, but also said there has been "a lot of hate," primarily from other women.
"There's been a lot of uneducated opinions,'' she said. "Women who nurse in the bathroom, they feel some way about seeing another mother nurse the way it feels comfortable for her.
"I don't have a lot of support of women because they covered up. It's not the same for every mom. It's impossible for me to cover up because (Isla) just won't nurse."