The Hegge family of South Dakota is full of dancin' fools. While growing up, everybody would shake a tail feather while doing work around the house and listening to the radio.
So when Evan Hegge got married to Jenna Van Heek in late May, there was no chance that dancing would not be part of the big celebration.
And it was, courtesy of mom Pam (with a little help from her newly-married son)!
At the wedding reception, Evan and Pam of course had a slow dance to "What a Wonderful World," but as he told The Huffington Post, they had a surprise bonus for attendees.
Suddenly, as you'll see in the video, mom and her son got up on the dance floor and seriously made moves to tunes including Wham!' s "Wake Me Up Before You Go-Go," James Brown's "Get Up Offa That Thing," Spice Girls' "Wannabe" and Cali Swag District's "Teach Me How to Dougie."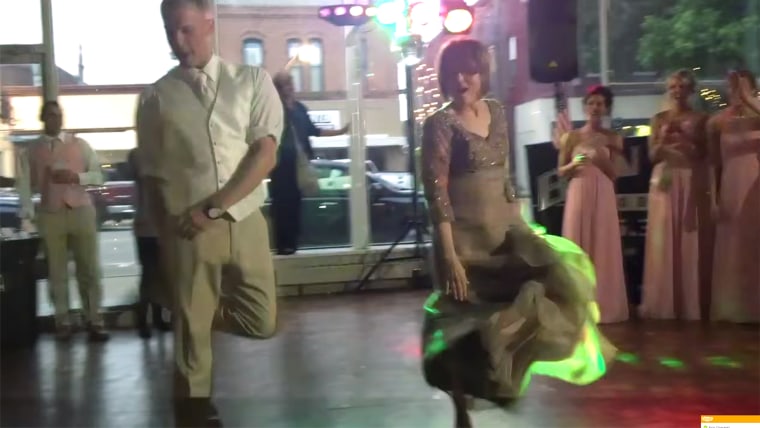 "The only people who knew were my immediate family and the DJ," said Evan. "In fact, Jenna told me the day after the wedding that after my mom and my slow dance to 'What a Wonderful World,' she was really bummed we didn't do anything. She thought we were lame until the dance-off took place."
"It was so much fun doing it, and looking out and seeing the faces of family and friends and especially Jenna," Pam told the Argus Leader.
Check it out to find out who won the dance-off!