A photo of a Michigan mom sleeping in her baby's crib has gone viral, and parents are touched by the reason this mom says she climbed in to comfort her daughter.
Dayna Mager, 28, a professional photographer and new mom in Ann Arbor, told TODAY the sweet snapshot was taken by her husband, who came home one night last month to find his wife and daughter both in the crib.
"It had been a really rough day, and I just needed her to sleep," Mager said. "I needed to rest. I climbed in there and she snuggled next to me and fell asleep."
So did Mager: When her husband Matt came home from an evening worship practice, his wife was fast asleep.
RELATED: 'This is what 24 hours postpartum looks like': See why mom's selfie went viral
"We were just in a moment," Mager said. "He captured it and we had no idea it would go viral."
She shared the photo on her Facebook page, along with a story about why she felt compelled to comfort her daughter Luella that night. Mager recalled being at a worship concert with her husband, and hearing a missionary tell a story about visiting an orphanage in Uganda. The missionary went to the orphanage's nursery, according to Mager's account, where he saw 100 babies, and realized none of them were crying.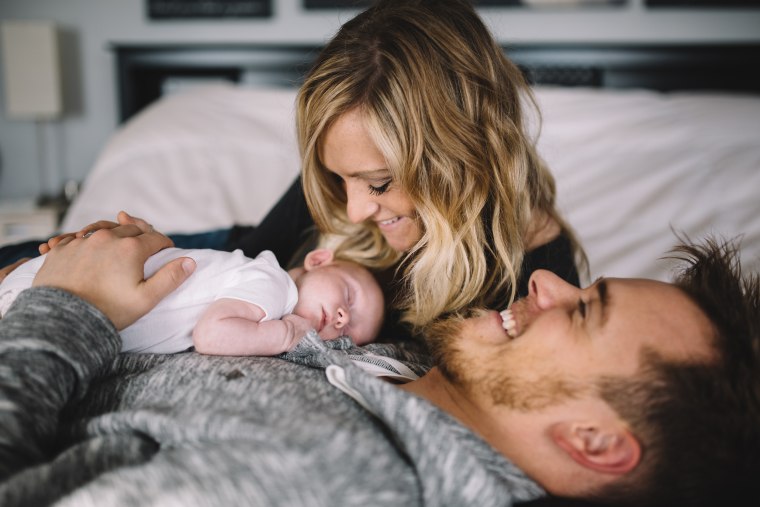 "He turned to his host and asked her why the nursery was silent," Mager wrote. "Then, her response to him is something I will never, ever forget. Ever. This was my 'why' moment. She looked at him and said, 'After about a week of them being here, and crying out for countless hours, they eventually stop when they realize no one is coming for them.'"
RELATED: Woman captures heartbreak of miscarriage in moving photo series
"They stop crying when they realize that no one is coming for them," the new mom continued. "Not in 10 minutes. Not in 4 hours, and maybe, perhaps, not ever..."
Mager said the story broke her heart.
"I literally could have picked up pieces of my heart scattered about the auditorium floor," she wrote.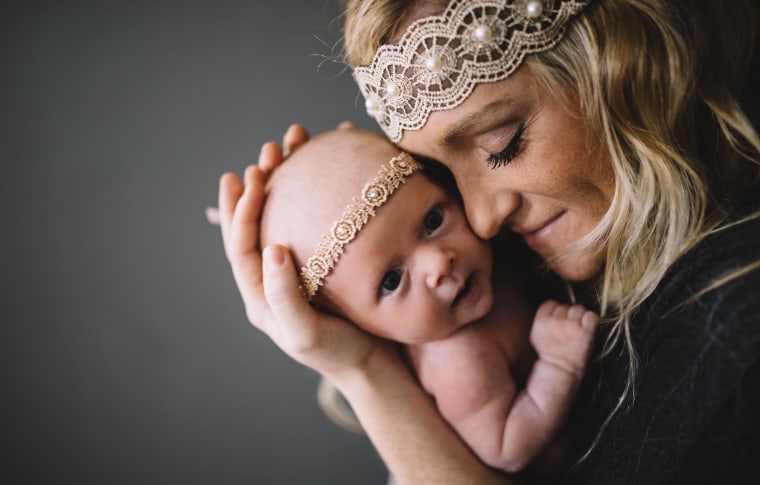 But it prompted her to make a promise to her own daughter, who was born in October: "a promise that I would always come to her," Mager wrote. "Always."
She hopes that her story helps other parents, especially other new moms, embrace the bad times as well as the good.
RELATED: Video captures moving moment mom holds premature son for first time
"Be thankful for even the hard times," she told TODAY. "It doesn't mean that we're not frustrated because that's not real, especially as new parents. But... in America, we can offer this support to our children. There are kids who don't have that protection, that comfort."
Mager, who has been open about Luella's difficult birth and the struggles of being a new mom on her blog, added that she can't believe how much attention her photo has gotten.
"I have over 900 friend requests, and I'm like, what the heck?" she said. "But it's impacting people because of the heart of it. You feel something when you look at it. It's helping us focus on the important role we can play in our children's lives — not being perfect, but knowing that our love is limitless."