/ Source: TODAY Contributor
Finn Blumenthal was an infant when he underwent his first open heart surgery — a result of being born with congenital heart disease.
His mother, Kelly Blumenthal, says she was unprepared two years later when she and her husband, Michael, learned that Finn was in heart failure and would need a second open heart procedure to save his life.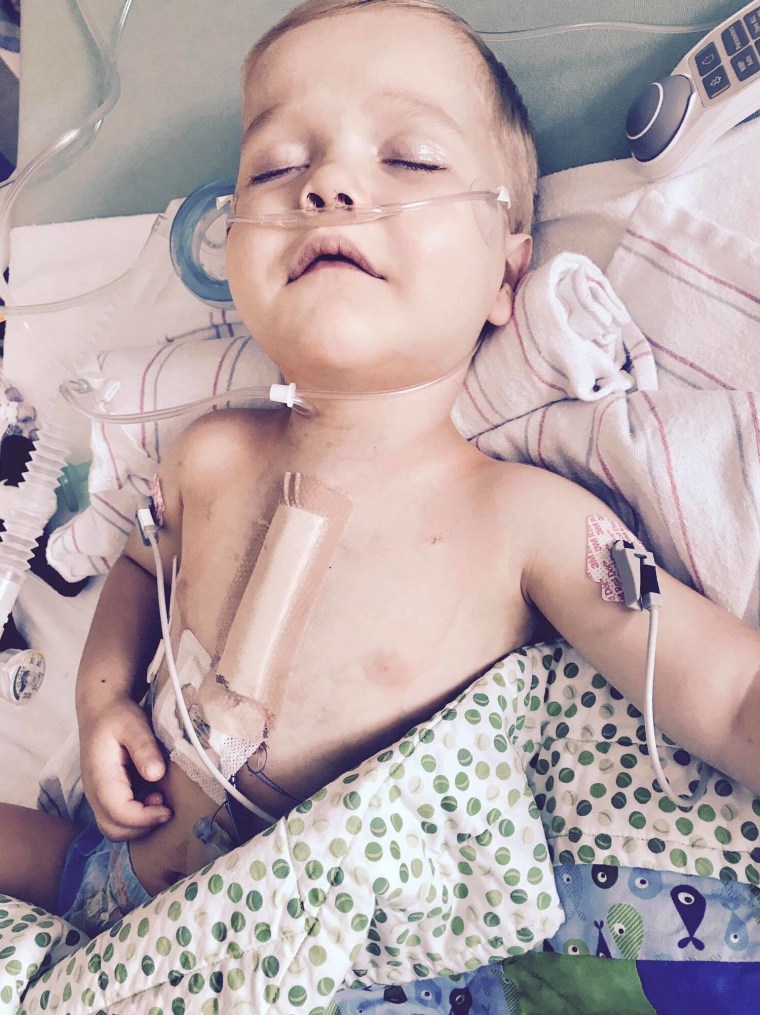 "We didn't think we would see Halloween or graduations or birthdays," Blumenthal told TODAY Parents. "We thought we were on borrowed time."
The Blumenthals researched pediatric heart surgeons, deciding on Dr. Thomas Spray, a cardiothoracic surgeon at the Children's Hospital of Philadelphia, to perform the operation. On September 14, two-year-old Finn underwent his second open heart surgery.
"They say the strongest hearts have the most scars," Blumenthal wrote on the Prayers for Finn Facebook page. "Two years this scar has grazed your chest; a constant reminder to me every day of what you've gone through but also everything you have overcome. Tonight, I look at it differently than I ever have before because tomorrow, before 8 a.m., you'll have a new one."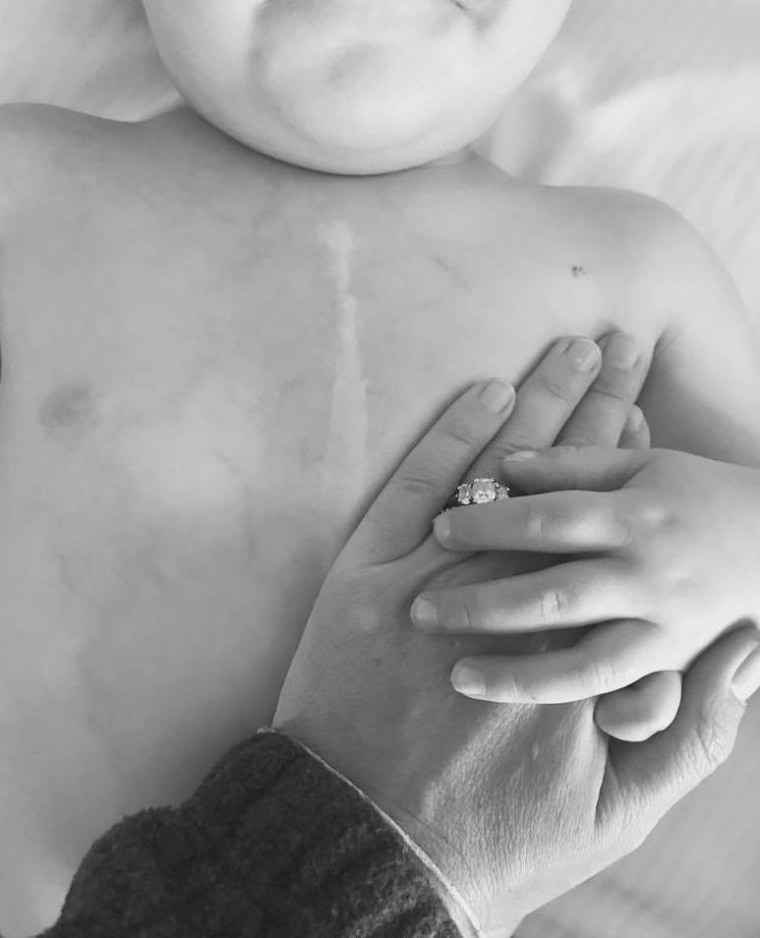 Blumenthal says Finn's surgery was a success.
"They were expecting life support and instead, the repairs were done in 37 minutes and there were no complications," said Blumenthal. "He was standing up in his crib two hours later — it was a complete miracle."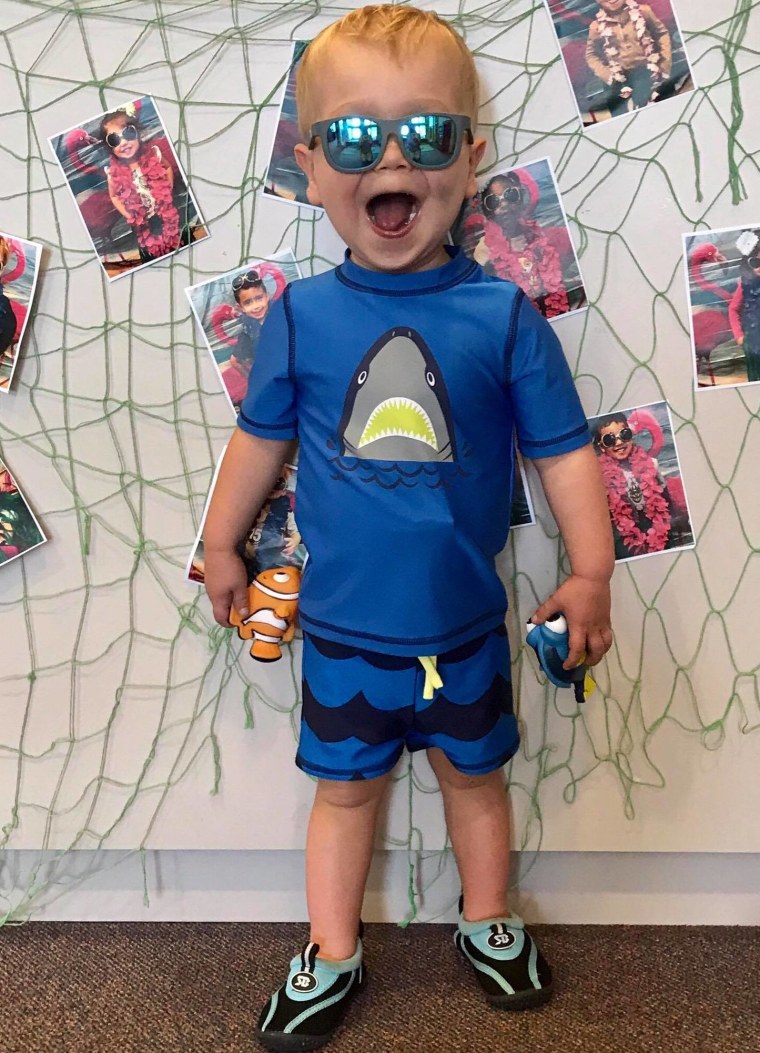 "This was the scariest, most complex surgery of his life," Blumenthal continued. "And we finally got to be that family that does so well and gets to come home. We are grateful."
In an updated post showing her son's new surgical scar, Blumenthal candidly spoke about her plans for the future.
Never miss a parenting story with the TODAY Parenting newsletter! Sign up here.
"Today, your new team removed your bandage and I was able to see life, light and hope. I was able to see stability, longevity, birthdays, Christmases, weddings, graduations," the mom-of-two wrote. "For the first time, I was able to look at your scar and not feel pain and not feel guilt that you've been robbed of so many life opportunities."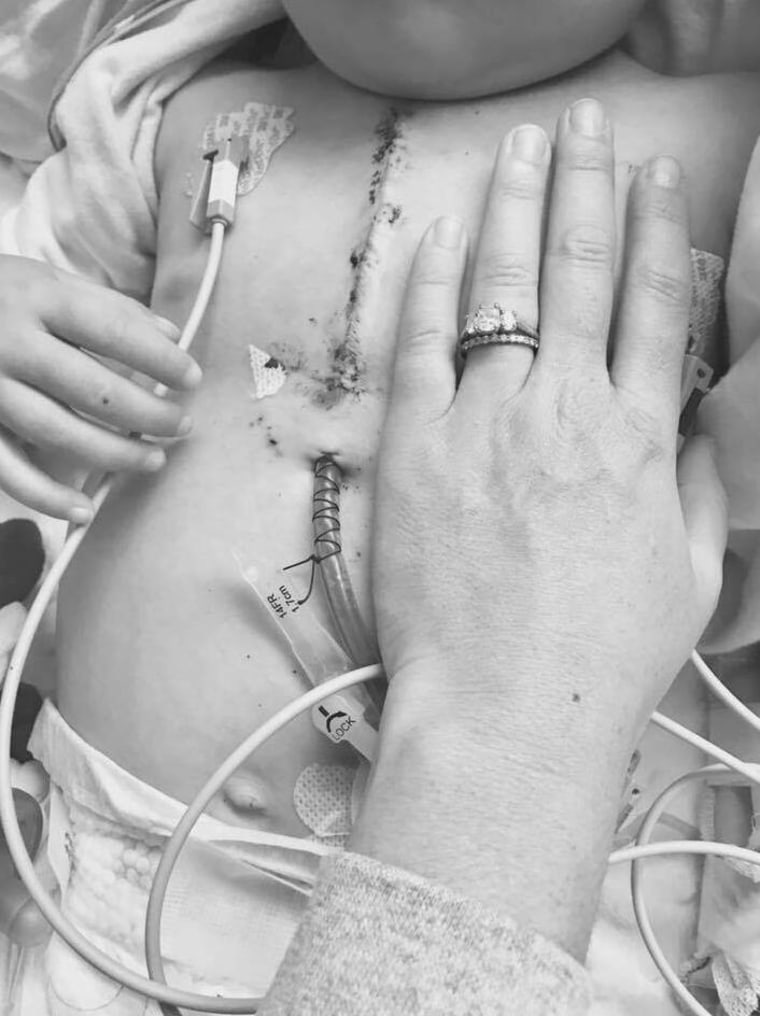 Following his recent surgery, the Blumenthals have been told their son's heart has, for now, been repaired. While he may need further surgeries in his teens or twenties, the family-of-four is now focused on enjoying their time together.
Blumenthal is grateful for Spray and the medical team who cared for her son, saying they have given her her baby back.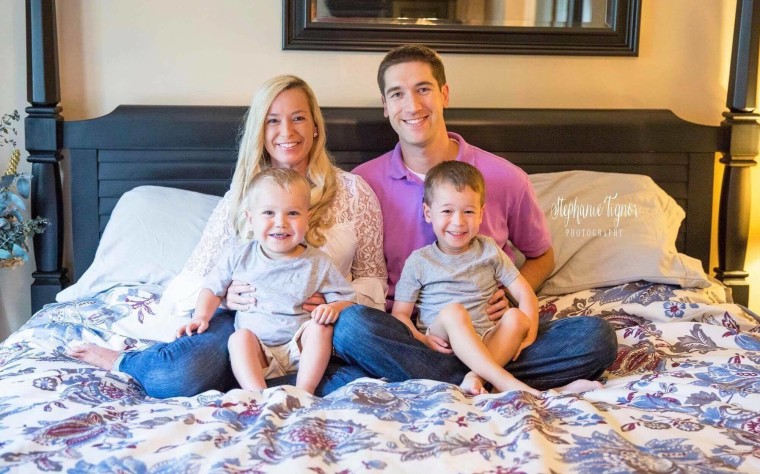 The Virginia mom posted a third scar photo during their time in the hospital, showing Spray's hand over the tiny heart he had just repaired.
"Having a rough day?" Blumenthal asks in the post. "Place your hand over your heart. Feel that? That's called purpose. You're alive for a reason. Don't give up!"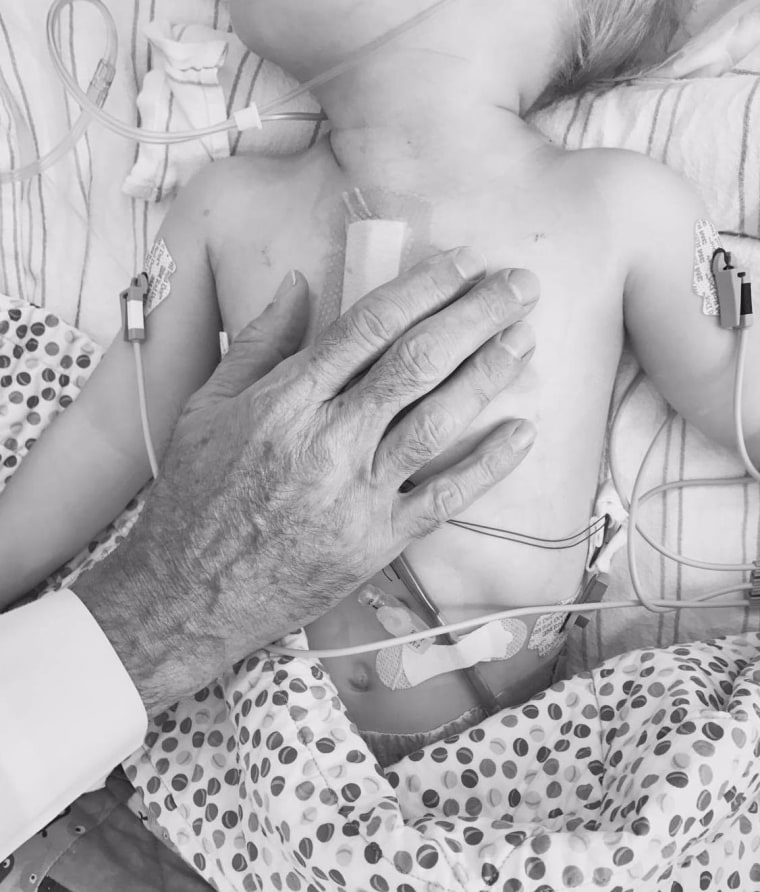 Blumenthal recalls an important conversation she had with Spray prior to Finn's surgery.
"I said, 'If you give him life, I will be so grateful,'" said Blumenthal. "He said, 'You have nothing to worry about — I'll give him life, but it's your job to make it beautiful.' I told him we had a deal and we shook on it."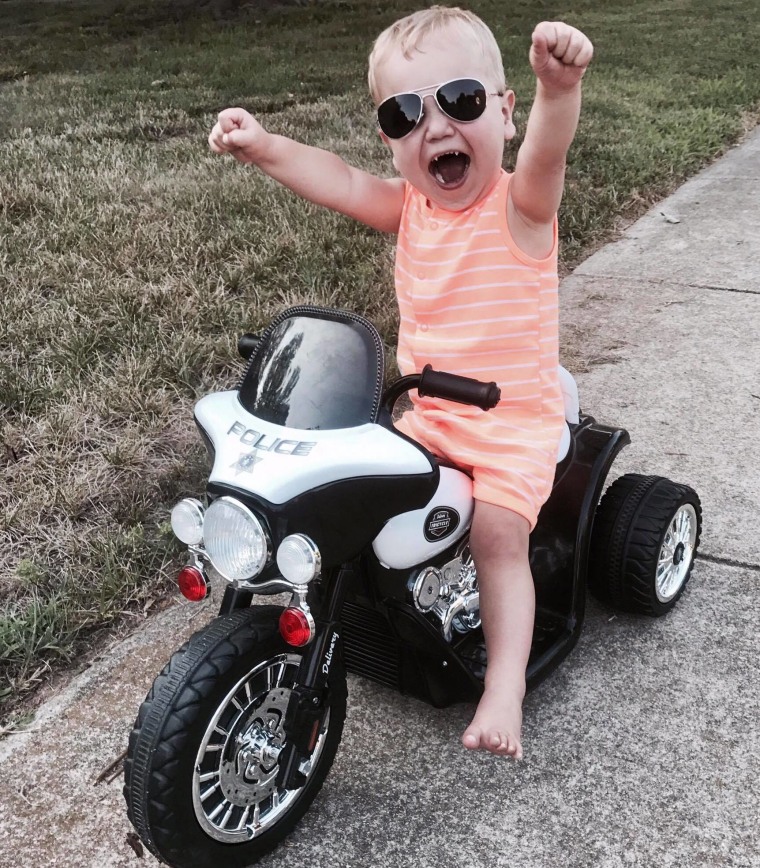 Now, as the Blumenthals return home after the surgery, they will plan to make their son's life as beautiful as possible.
"If he wants to eat Oreos at 7 a.m., if he wants to join the circus, if he wants to be a lawyer — whatever he wants to do — he is here now and we are just so excited."