This story, one of our favorites of all time, was originally published on February 1, 2017.
When a 15-year-old babysitter needed to keep a watchful eye on her little cousin — but also really wanted to make a sandwich — the result was pure hilarity.
Mom Claudia Sorhaindo posted the photos to Facebook after receiving text messages with the photos showing 15-year-old J'Ann Sorhaindo making a sandwich while 2-month-old Ava Pemberton rests snugly in the front of her shorts. J'Ann's younger sister snapped the photos.
"So I had to run out the house for a quick min, so I asked my niece to babysit Baby Ava," Sorhaindo wrote in the post. "A few min later I received a text saying that J'Ann wanted to make a sandwich but didn't want to let baby Ava out of her sight. Lord send help this was her solution ... creativity at its finest."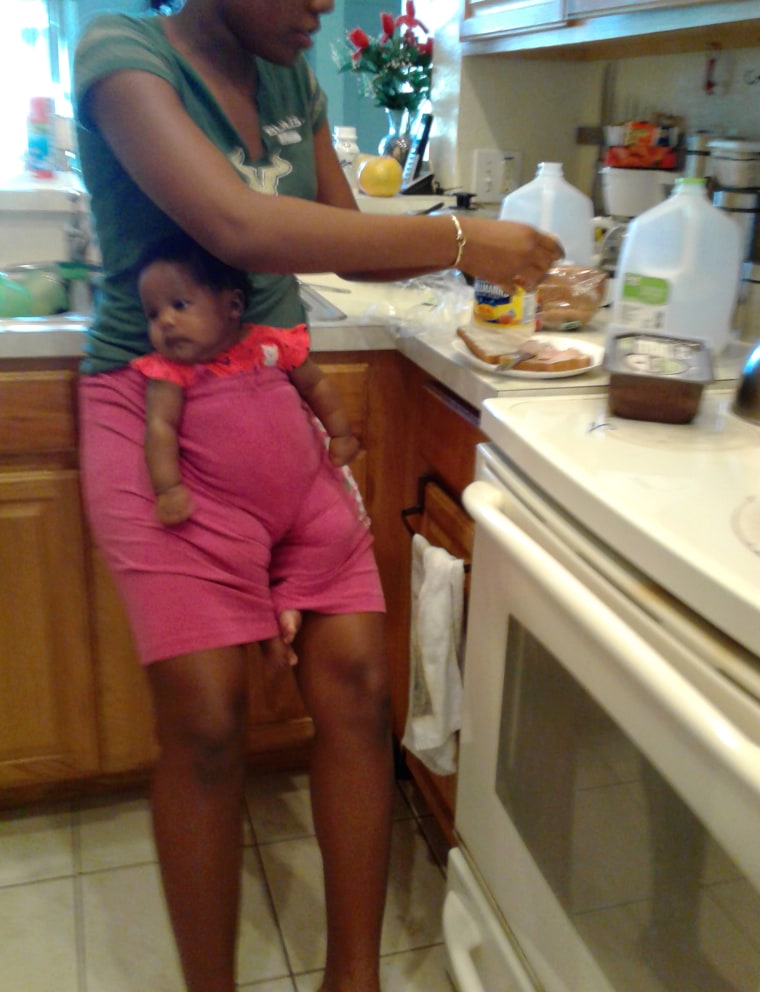 Sorhaindo, who lives in Lakeland, Florida, says she is part of a large family, many of whom live within walking distance of herself and fiancé Rolston Pemberton. Because her niece, J'Ann, is one of 17 grandchildren and is experienced with looking after her younger cousins, Sorhaindo often uses her as a babysitter.
"Our family is so big that every month there's a birthday party," joked Sorhaindo.
But the funny photos of Ava hanging out with her older cousin have a deeper meaning for Sorhaindo. In 2011, Sorhaindo's 3-month-old daughter, Jenelle, died after a medication mix-up at a hospital near their home in St. Croix.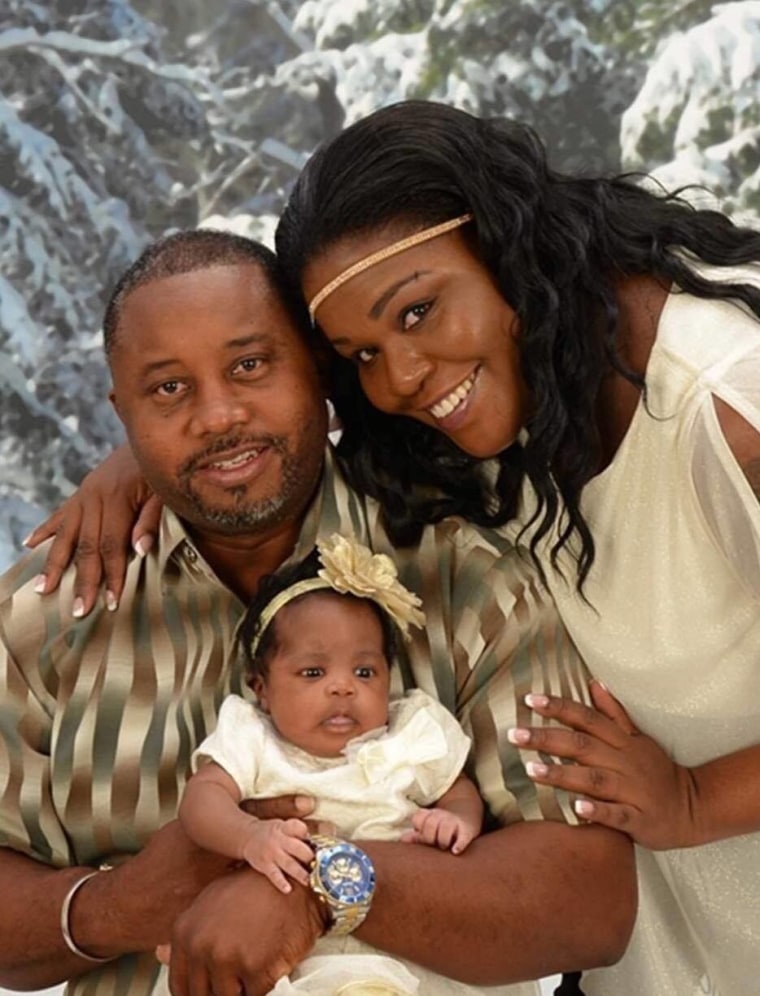 "J'Ann knows how protective I am with Ava," Sorhaindo said. "Some might say I'm a little paranoid. I'm always checking to see if she's breathing, so J'Ann showed me she is making sure she is keeping her eyes on Ava."
Never miss a parenting story with the TODAY Parenting newsletter! Sign up here.
Sorhaindo says her family's ability to laugh together has helped her throughout grieving Jenelle's death. Sorhaindo, Pemberton, and their two other children moved from St. Croix to the United States when she became pregnant with Ava, to have access to better healthcare and to be close to their family.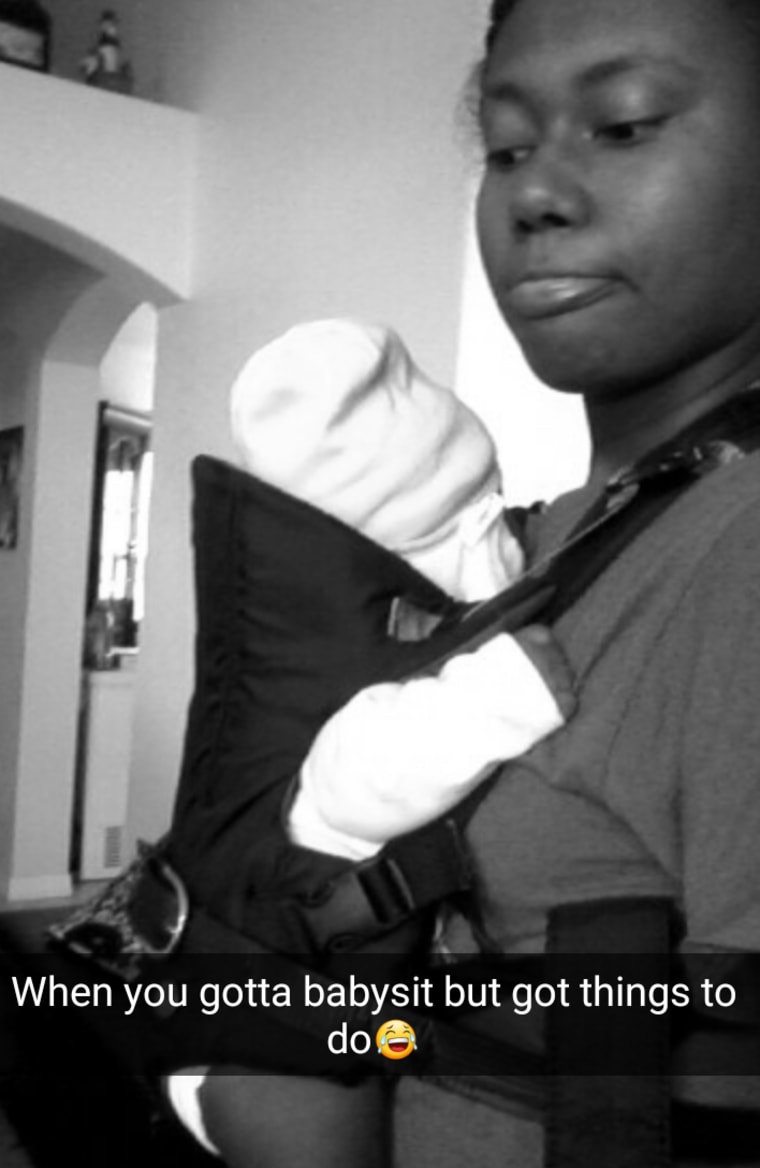 "They have helped me so much — if it weren't for my friends and family I might have gone crazy," said Sorhaindo. "(When my daughter died) doctors offered me depression medication and I refused it because having a family like mine — I won't have the chance to ever get depressed."
Sorhaindo says she shared the funny photos because they made her day and she wanted to make her friends and family laugh, too. She was shocked when, later, the images went viral.
"I am very thankful for having Baby Ava in my life because I thought I couldn't have any more children," Sorhaindo said. "And to see (these photos) brings tears of joy to my eyes."
Related video: