/ Source: TODAY Contributor
Westminster College freshman Connor Cox, 18, receives a care package from his mother, Terri, about once or twice a semester. So when she sent him a box a few weeks ago, he was expecting the usual: "Gushers, Pringles, chips, and some protein bars," he told TODAY Parents. "Like any other college boy."
But when he opened the box and dug through the tissues he found on top, Cox realized quickly that there would be no snacks inside for him. Instead, his mom had sent him a box of trash from his bedroom floor in Leonardtown, Maryland, that he never cleaned up when he had been home on a break from college.
Cox posted a picture of his "care package" of trash to Twitter. "Thought my mom was sending me a care package... but instead she sent me a box of trash I was supposed to take out," he wrote. The tweet quickly went viral, garnering almost 1,500 likes.
"I didn't know how to react," said Cox. He said his mom had played pranks on him and sisters Madison, 22, Mackenzie, 19, and Kyleigh, 16, in the past, but "nothing to this level."
"Connor came home from college, and his priority was visiting his high school friends and having friends visit him at our house," his mom, Terri, told TODAY Parents. "Connor made a habit of leaving his dirty dishes and trash in his path, assuming it would disappear. He was on his 'Christmas Vacation!'
"Well, the fact that we all were on our Christmas vacation did not cross his mind."
The night before Connor was to return to college, his mom said he was in his room "cleaning and packing," so she said she was "surprised" when she opened his door the next morning and was met with a "foul odor."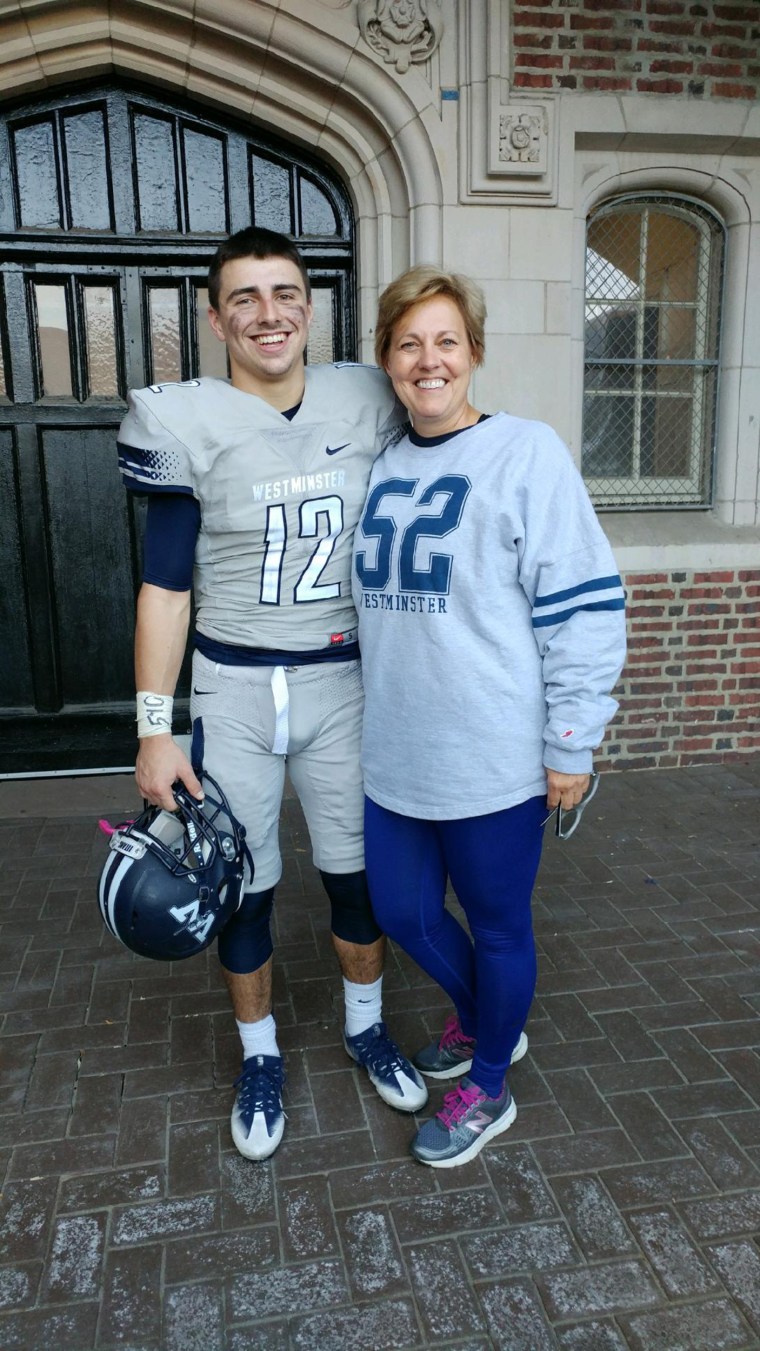 "Dirty, sweaty, smelly clothing, used dryer sheets, and other debris littered the carpet," she said. "Connor's dresser drawers were open and included clothing as well as Gushers trash, clothing tags, empty Gatorade bottles, and a Loco can. I thought to myself, 'This is completely unacceptable.'"
So, in true mom hero fashion, Connor's mom did something about it. "Thoughts raced through my mind as to how I could get the idea across that I was not a maid," she said. "I needed Connor to be responsible for his own trash, and I in no way was willing to haul out his trash. We had agreed his room would be left in the state it was when he arrived home. Connor needed to get the message that his trash is his and he was going to need to dispose of it no matter the cost."
Cox packed up the trash in an empty box from her son's room and sent it on to him at college a few weeks later, along with a box of clothes and a box of food.
Sister Mackenzie commented on the trash care package on Twitter, noting how proud their mom was of her surprise for Connor.
Cox said his roommate thought the fake care package was "funny until he realized we didn't add any snacks to our growing collection. And all of my friends thought it was awesome and that my mom was a 'savage.'"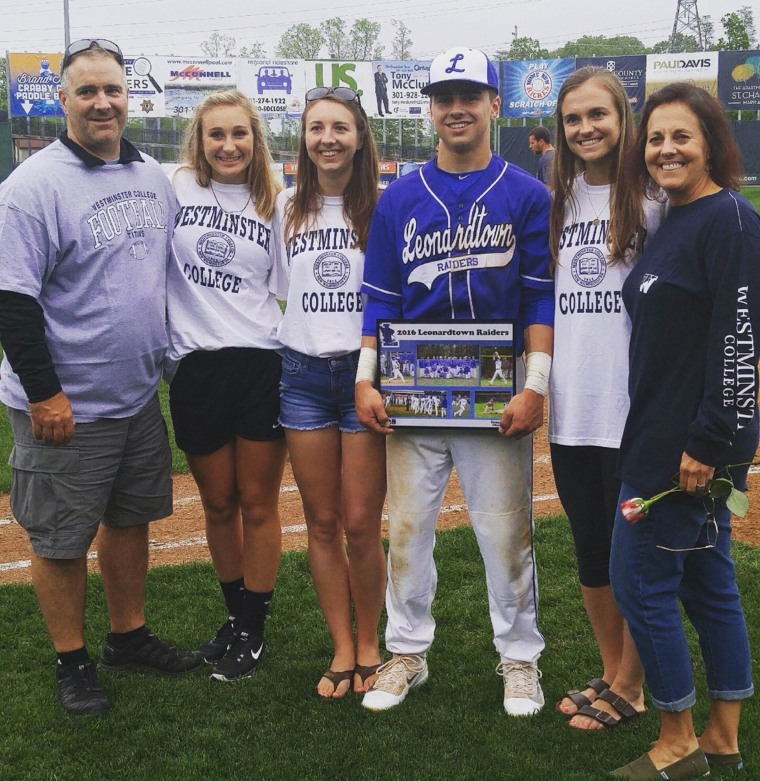 Never miss a parenting story from TODAY.com! Sign up for our newsletter here.
His mom made her point clear, and mother and son have an understanding now, Cox said.
"When I called my mom, we shared a nice laugh, because she's always had a great sense of humor," he said. "But she also didn't forget to remind me that I need to complete all my chores when I'm home."
"I love my kiddos and they know it," said his mom. "It is fun now to be able to use humor for these teachable moments. When the kids were younger, rewards and consequences were much more concrete and easier to track. Now that they are older, humor seems to go further and is more memorable. All kids need boundaries no matter the age or stage."
We have a lot to learn from you, Terri Cox!