When an Ohio state senator suggested his opponent shouldn't run against him in a primary election because she has two small children, she promptly let him know that he had "crossed a line."
Calling his opponent Jennifer Herold "sweetie" and a "young gal" in a radio interview on Jan. 18, Ohio Republican state senator Tom Patton questioned whether Herold could make the commitment to the job with two young children, and noted that he waited until his children were older before seeking office.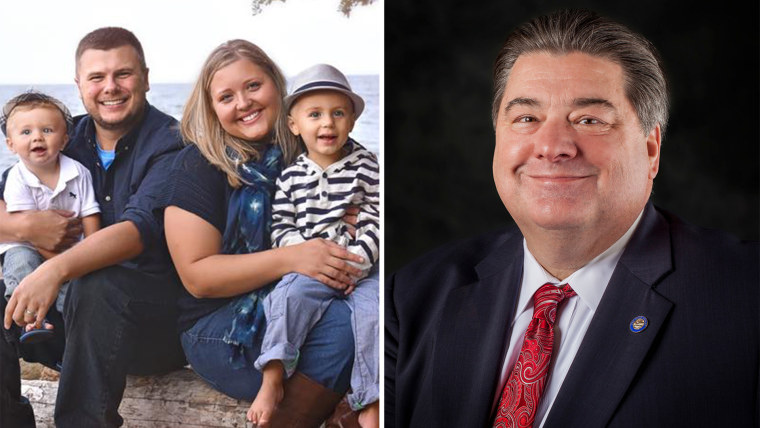 "The decision to run for State Representative is one that my family and I took very seriously when we made it,'' Herold replied in a statement on Facebook. "We realize the sacrifice that is involved in holding such a position.
RELATED: Female senators perform job better according to study
"However, Tom Patton has crossed a line by trying to turn the fact that I am a mother of two children, into a negative campaign issue. It's insulting for my opponent to suggest that 'motherhood' is a liability. In fact, my experience as a Mom is perhaps my greatest strength."
Patton made his comments during an interview on the America's Work Force radio show, attacking Herold, who has two sons, ages 1 and 3. The two are running against one another in a Republican primary on March 15 in House District 7, with the winner facing Democrat David Thurau in the general election in November.
"The gal that's running against me is a 30-year-old, you know, mom, mother of two infants," Patton said on the show. "I don't know if anybody explained to her you have to spend three nights a week in Columbus. So, how does that work out for you? I waited until I was 48, until my kids were raised, and at least adults, before we took the opportunity to try."
RELATED: Daughters of demanding 'Tiger Mom' Amy Chua open up about their childhood
Herold also took exception to how Patton referred to her in his comments.
"And one last thing, Tom, only one man in my life is allowed to call me 'sweetie,''' Herold wrote in her statement. "From now on, I respectfully ask you to refer to me as Jen, Jennifer, Ms. Herold, or your opponent."
Following Herold's comments, Patton, through a senior legislative aide, issued the following statement to TODAY:
"As a widower who raised five daughters, it was not my intention to suggest that a young mother couldn't serve ably in the legislature," he said. "I used a poor choice of words to express what I know first-hand — raising young children and working is tough. Millions of women do just that every day, including my own daughters. I would ask to be judged on my hard work and advocacy for working families. I sincerely apologize if my words were misplaced on this matter."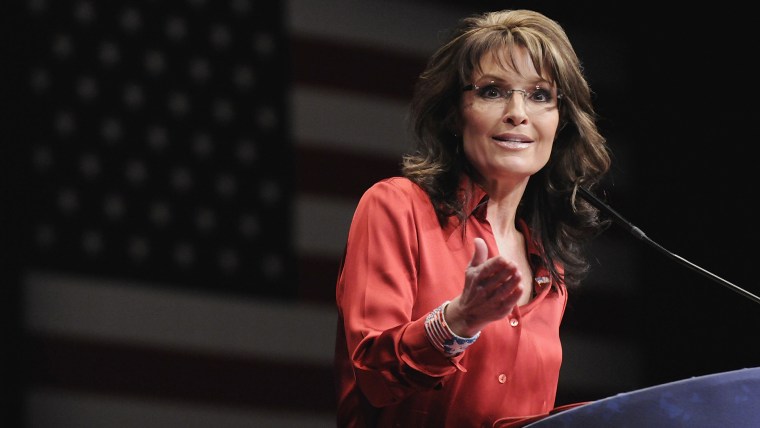 In emailed comments to TODAY, Herold said, "Moms are qualified to do anything." She cited a quote from Vitamix president CEO Jodi Berg that inspired her to run for office:
"How many of you were ready to be a Mom before you became a Mom? Anyone? And yet you did it — the hardest job in the world — without knowing what you were doing, and I would imagine that you are all wonderful Moms. So why worry about a job that's not nearly as important as being a Mom?"
Berg also said, "We assume that everybody else in the room is smarter than we are. That's a myth. Everyone has something unique to bring to the table. Instead of saying, 'Gosh, am I ready for that?' say 'What do I need to do to be ready? Yes, I want this opportunity."
Herold added, "Moms are great candidates for political office."
She cited multiple examples of women serving or running for office while raising small children. She noted that Sarah Palin was the governor of Alaska and on the 2008 Republican ticket as vice president with five non-adult children, Senator Cathy McMorris Rodgers (R-Wash.) has had two children while in office, Ohio Lt. Governor Mary Taylor has raised two sons in office, and Ohio House Representative Christina Hagan had a daughter just last year.
RELATED: Marissa Mayer: Being mom and CEO 'takes a lot of focus'
Those are just some examples, as Lisa Madigan had two daughters after becoming the first female attorney general in Illinois history in 2003, former Arkansas senator Blanche Lincoln was elected only two years after having twins, and former Massachusetts acting governor Jane Swift became the first sitting governor in U.S. history to give birth when she had twins only a month into office in 2001.
In 2012, Licia Ronzulli, an Italian member of European Parliament, brought her baby daughter with her to a plenary session. In 2010, Ronzulli was photographed casting a vote while breast-feeding daughter Vittoria.
—Allison Slater Tate contributed to this article.
Follow TODAY.com writer Scott Stump on Twitter.