Ruh-roh: The Daphne mom saga continues.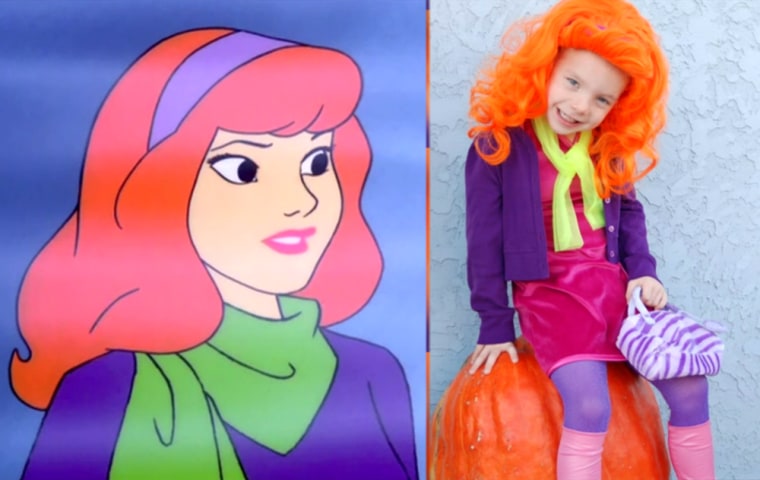 Last fall, the mom blogger known as "Cop's Wife" sparked an online tempest when she wrote about her decision to let her 5-year-old son dress up as Daphne from "Scooby Doo,"his favorite cartoon character, for Halloween -- despite disapproving looks and comments from other moms at their church pre-school.
The blog post went viral and got 46,000 comments, and the mom went on TODAY and became a champion for standing up for a kid's right to be different. The original post was titled "My Son is Gay" -- "Or he's not. I don't care," she wrote. In an unscientific TODAY Moms poll, 57 percent of readers said they'd let their son wear a dress anytime he felt like it; 19 percent said only on Halloween; and 24 percent said "never."
Life went on, and Cop's Wife went back to blogging about books she's reading and funny things her kids say ("Some people think toots are funny, but really they just smell").
Now her church has jumped into the fray. According to a new post on her blog, the pastor of the church told Cop's Wife that other church members were worried that she was "promoting gayness." According to her, the pastor accused her of breaking the eigth commandment by "bearing false witness" against the moms who made disparaging remarks about her son's costume. (Neither the church nor the other moms are named in any of her posts.) If she didn't "repent," apologize to the moms and take down the Halloween blog post, Cop's Wife said, she was threatened with being barred from taking communion and being kicked out of the congregation.
She writes:
"I cannot tell you the betrayal I feel.  The church, or at the very least Pastor is trying to bully me into shutting up, and I find that so disheartening. I am floored by the fact that they've gone to so much trouble regarding a post that discusses love and tolerance that was posted 3 months ago.  I am shocked that they do not see the hypocrisy of what they are saying to me. I am in complete disbelief that this has been handled in the way it has. I have never felt less welcome in a church.
This is not the church that I grew up in. This is not the God that I know."
Here's the video from her appearance on TODAY last fall. What do you think of this latest development? (Consider this: As one commenter on the blog Jezebel pointed out, "Jesus never wore pants a day in his life.")