After 4-year-old Frankie Delgado died last summer, days after inhaling water in Houston's Texas City Dike, his parents shared Frankie's story with news outlets.
One of those reports may have saved the life of another 4-year old.
Never miss a parenting story with the TODAY Parenting newsletter! Sign up here.
When Lacey Grace's daughter Elianna, 4, accidentally inhaled swimming-pool water, Grace knew that her daughter could be in danger. Elianna's mother had read an article about Frankie Delgado's tragic death due to what's called secondary drowning.
"I would have never acted the way I did if it wasn't for the mom who put the story out," Grace, 29, of Bradenton, Florida, told TODAY.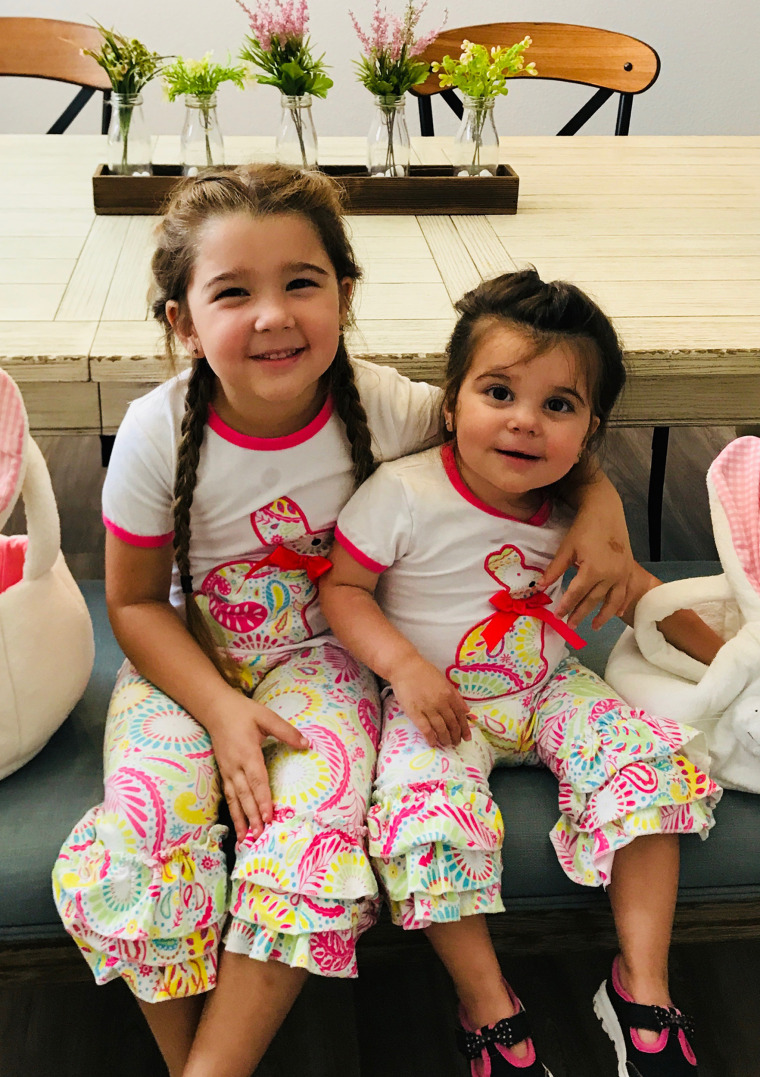 On April 14, Elianna was playing with a pool noodle in her grandparents' pool, and put her mouth on one end to playfully blow out some water. But another person in the pool blew water into the noodle just as Elianna's mouth was on the toy. Elianna inhaled the water and immediately vomited.
"I looked at my dad because we both read that story about Frankie," Lacey Grace told TODAY. "I said, 'Do you think we should be worried?'"
Never miss a parenting story with the TODAY Parenting newsletter! Sign up here.
Elianna rested poolside for 20 minutes. Remembering that Frankie had a fever after his incident, Grace checked her for a fever. But Elianna seemed healthy. When her dad, Pat, 31, joined them at the pool, she jumped in with him.
"She was playing and eating and fine," Grace said. "There were no obvious symptoms."
Throughout the weekend, Elianna acted like her normal, fierce self. On Monday, her preschool called her mother to report that she was running a temperature. But Elianna exhibited few other symptoms.
"She looked fine to me. I could tell she had a fever and she was a little tired," Grace said.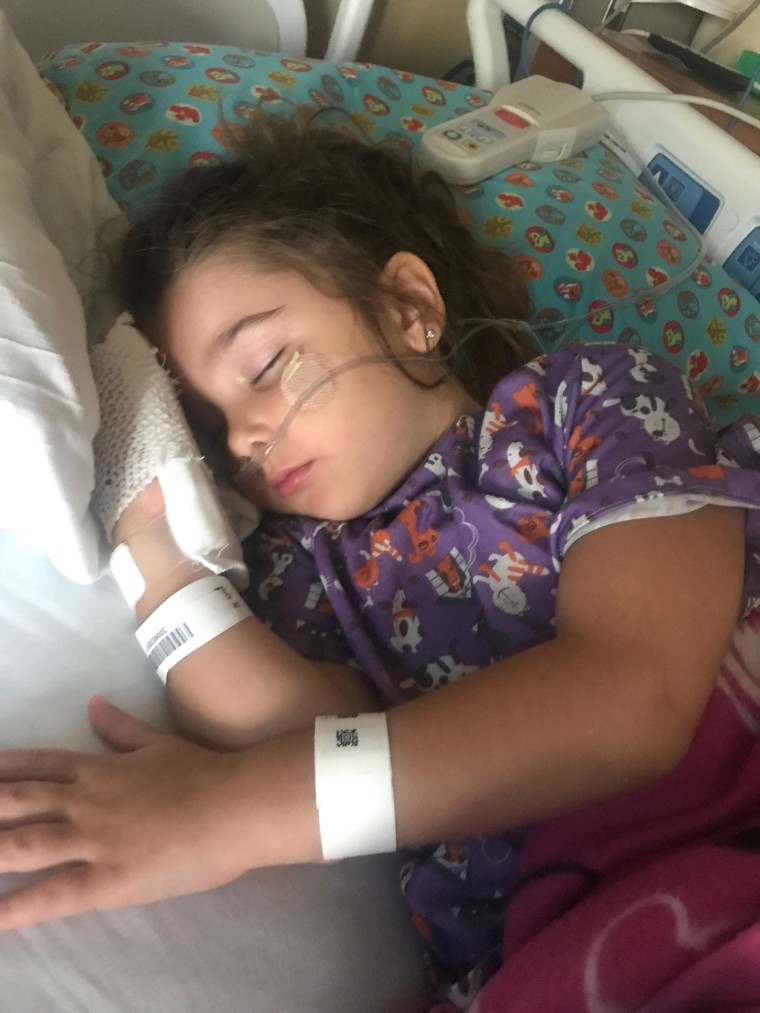 By Wednesday, Elianna's fever went away, and Grace took her to school. But, later that day, the school called: Elianna's fever was now 102.
Worried about secondary drowning, Grace took Elianna to urgent care. As they waited for the doctor, Elianna started shaking, and her skin turned purple and blotchy. Her heart rate raced and her blood oxygen levels plummeted. The doctor told Grace to take Elianna to an emergency room immediately.
Doctors at the emergency room discovered Elianna had fluid in her lungs and pneumonia caused by the inhaled water. They put her on oxygen and gave her antibiotics for the infections. But the next day, they realized Elianna still wasn't recovering.
"There was zero improvement. The antibiotics weren't working," Grace said.
Doctors switched Elianna's antibiotics and started nebulizer treatments. The toddler started bouncing back. When doctors checked up on Elianna, she'd ask them to play with her and her dolls.
"She's just such a fun kid," Grace said.
Secondary drowning occurs when fluid is inhaled into the lungs, says Dr. Wally Ghurabi, medical director at Nethercutt Emergency Center at UCLA Medical Center, who did not treat Elianna.
While not every child who swallows water develops the condition, it can be serious. Experts such as Ghurabi say children with secondary drowning have symptoms that worsen 24 hours after the incident.
Symptoms include:
Rapid, labored breathing
Excessive tiredness
Behavior that is not typical, or acting "off"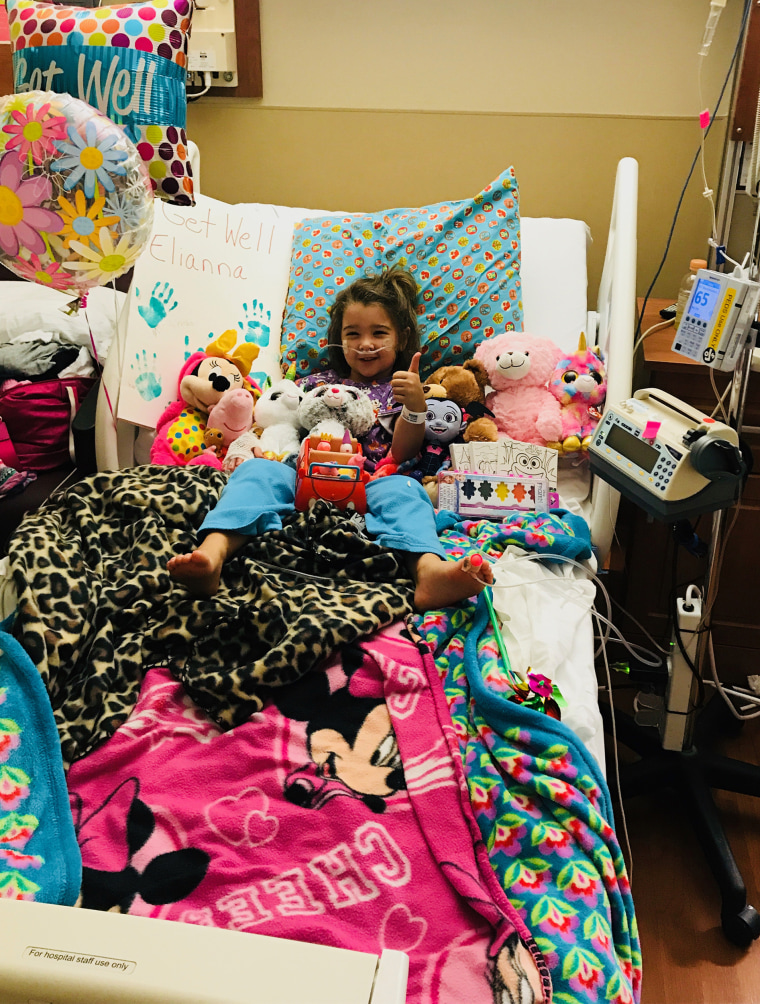 "I would have never put it together if I hadn't read that story," Grace explained.
While Elianna is home recovering, Grace feels grateful that her daughter is thriving and wants to share their story as the Delgado family did.
"I don't want moms to be afraid to let their kids have fun," Grace said. "But if you think your kid inhaled water … pay attention."