Dara Crouch, a labor and delivery nurse, figured she pretty much knew what to expect when it came to her own pregnancy and giving birth. But her shocked expression, caught by photographer and family friend Neely Ker-Fox on April 25, shows nothing but sweetness and utter surprise.
"I just knew I was having a girl," the 29-year-old from Columbus, Georgia, told TODAY.
Crouch, already a mother to 3-year-old daughter Neyland, had decided to leave her newborn's gender a surprise. After all, no one on her mother's side of the family had given birth to a son in more than 50 years.
Crouch just didn't think it was possible.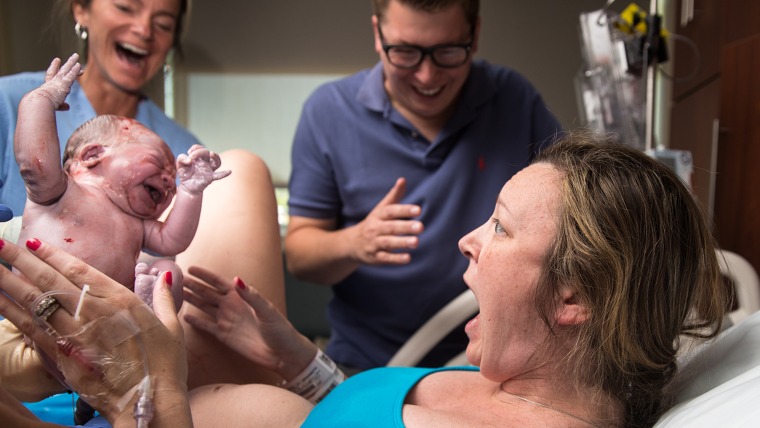 So, after four hours in labor, when she met her newborn son, Liam, now 7 weeks old, she felt "shock more than anything."
It was even noteworthy for Ker-Fox, a Georgia-born photographer who has shot more than 100 births since 2011. "I've seen surprises, but Dara had by far the most genuine reaction," she told TODAY.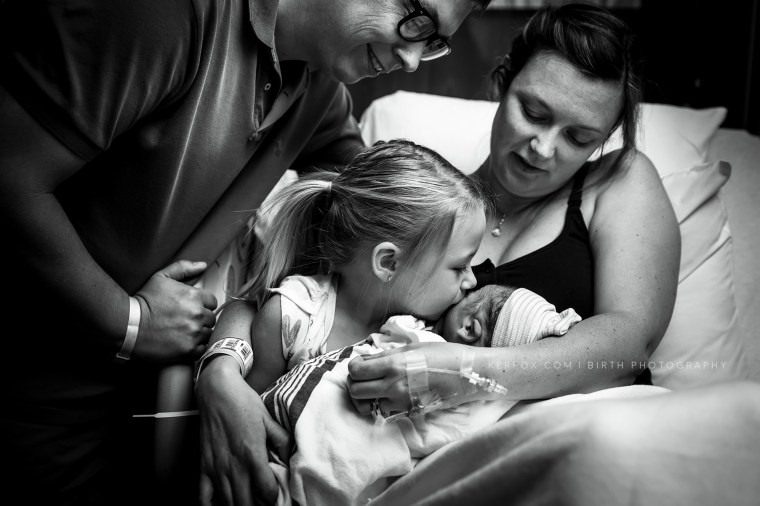 "Five minutes before it was time to start pushing, the couple again started thinking about the possibility of a boy," said Ker-Fox, who noticed a "sweet, motherly apprehension" in Crouch.
Moments later, at 1:31 p.m., the midwife announced it was a boy. Ker-Fox recalled Crouch gushing with excitement: "Oh my gosh! It's a boy; I can't believe it's a boy!"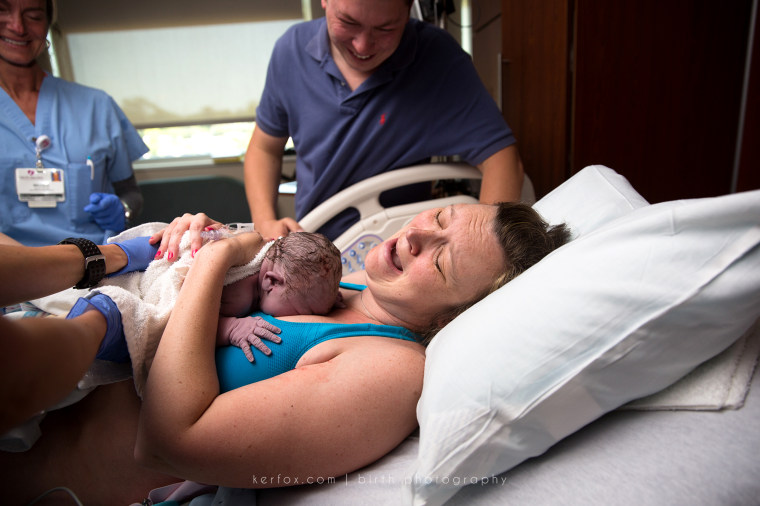 The photos starting picking up steam on social media earlier this month, when Birth Without Fear shared them on Facebook and Instagram.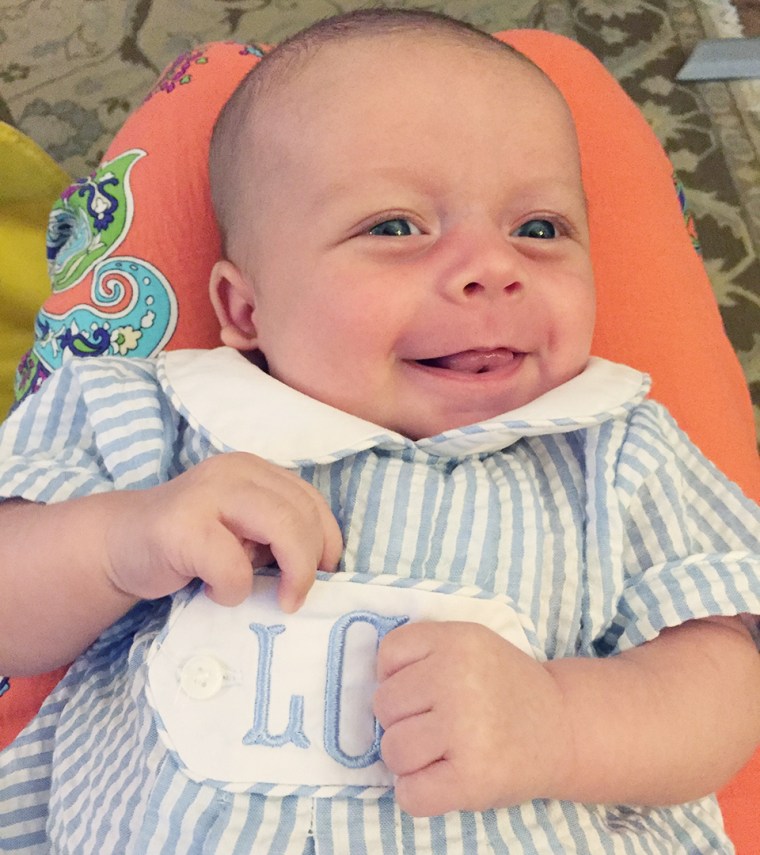 Crouch's husband, Eric, 30, was also captured in the viral photos taken at St. Francis Hospital, where his wife has worked for the past seven years. And her best friend and fellow nurse, Camille, assisted two midwives with the delivery.
"As a labor and delivery nurse you get the emotions going on in the room … you sometimes bond a lot when you've been taking care of someone for 12-plus hours," Crouch said of her work. "But nothing compares with the excitement I felt with Liam."
And indeed, it appears her son is settling right in back at home. "Liam is doing great!" said Crouch. "He loves to eat and watch his big sister play … and he loves to smile at his Daddy."