/ Source: TODAY Contributor
The timeless tradition of school photos can be a way for parents to document the subtle changes in their kids from year to year. But one mom found herself outraged after her 8-year-old son's missing teeth were added back into his mouth via retouching by their school photo company.
"Surely we have lost the plot when we start photoshopping an 8 year old's gappy grin," Australian mom Angela Pickett wrote in a now viral blog post about the incident.
Pickett admits that her first thought when she opened her son's photo envelope was, "I didn't realize he still had teeth when the photos were taken."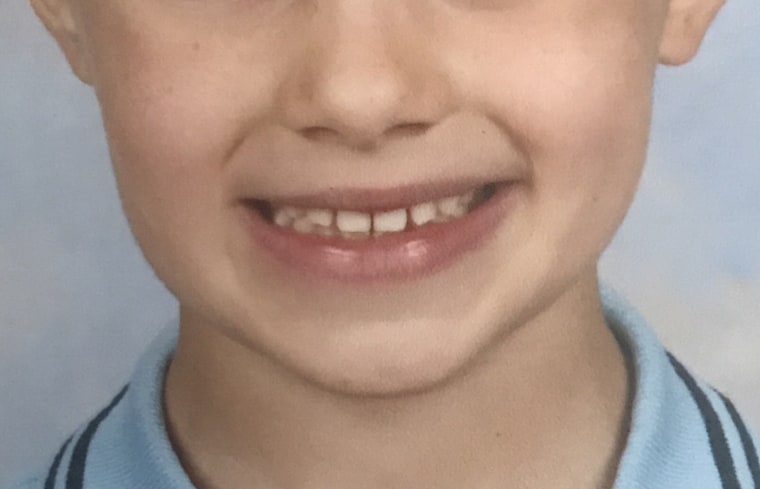 "But then I looked at the family photo and his class photo — and there he was," Pickett wrote. "Gappy McGapster (as he currently calls himself) in all his glory."
"At first, I thought they'd given us last year's photo — but then I looked closer. Nope. His mouth had been photoshopped with what looked like last year's baby teeth swapped in."
Pickett told TODAY Parents that the company, which she has chosen not to name, has since apologized and offered reprints of the photos with her son's true smile.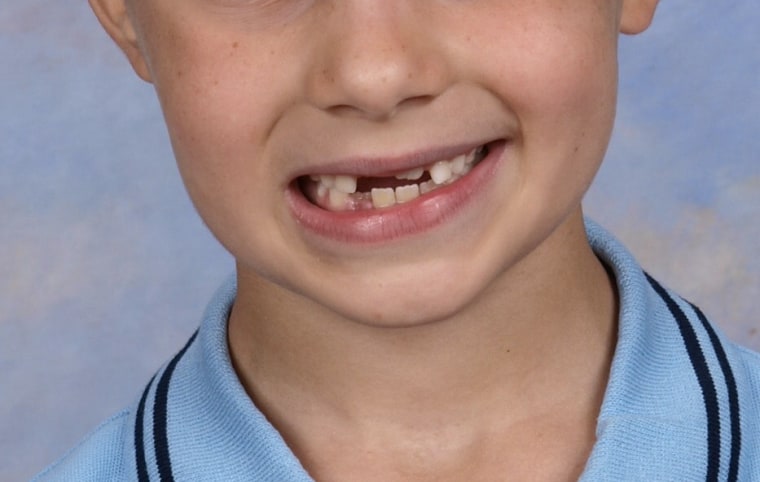 Still Pickett says she hopes her blog post shares a bigger message.
"I still wanted to write about it because it's a reflection on the world we live in — where photoshopping is no longer just done by magazines, but any of us can touch up our images," Pickett told TODAY in an email. "It's all too easy to feel bad scrolling through Instagram looking at photos of beautiful people until you realize that so many are photoshopped or carefully staged and curated. It's not real and we need to set an example for our kids and show them we love them for who they are — gaps, pimples and all."
So how common is photo retouching in kids' school photos?
Luke Stewart is vice president of Dean Stewart Photography, a U.S.-based company in Melbourne, Florida, that specializes in school photos. Stewart says that, while his company makes retouching an available option for parents, only about 5-10% of elementary school parents choose to touch up their child's photos.
Stewart says only about 30 percent of middle and high school students request retouching, adding that for senior portraits, the company does include basic retouching services automatically.
Never miss a parenting story on TODAY.com! Sign up for our newsletter here.
"These images are intended to be at a higher level than standard school pictures," explained Stewart. "But, we are careful not to remove natural things such as a birth mark or mole unless requested... and we never add anything — especially teeth — unless the customer specifically requests it."
"We also retouch all faculty images at no charge 100 percent of time," said Stewart. "No complaints from any of them yet."