/ Source: TODAY Contributor
When Keshia Gardner's kids went back to school earlier this month, the mom of five shared funny photos of her leaping and celebrating as her kids lined up for school, looking sad.
The images, posted to Gardner's Facebook page, quickly went viral, but the Woodville, Alabama, mom says her humorous photos are actually part of a yearly family tradition — one that goes beyond the past few week of news coverage.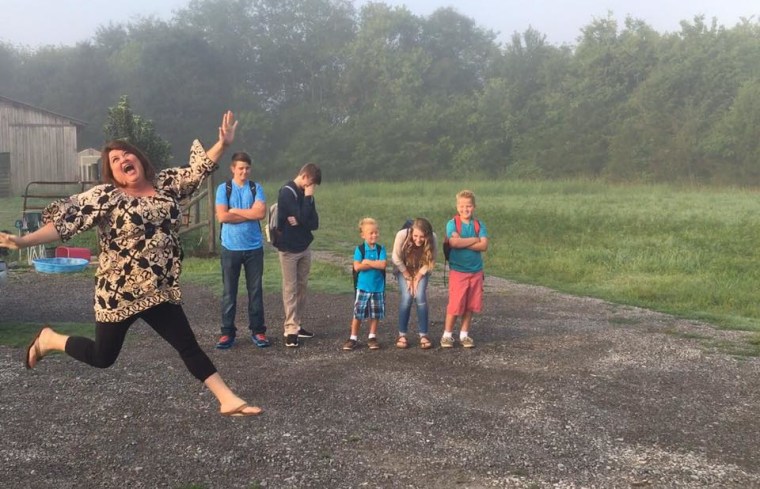 "This is just something that we do every year to celebrate going back to school," Gardner told TODAY Parents. "This year, it went viral."
"I think most moms feel the same way as I do about this time of year, and I really tried to capture the essence of all moms and their feelings when the children go back to school," Gardner continued. "I love my kids, and the photo was just taken in humor, but I am thankful that we are back in a routine."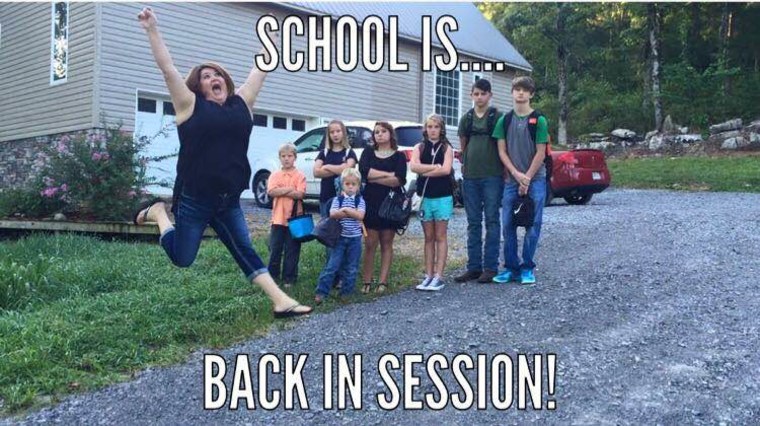 Gardner says last week's images have been shared around the world, from Switzerland to Australia. And, her family — made up of biological, step and foster children — have enjoyed reading the comments and seeing the news coverage from across the globe.
RELATED: It's a snap! 9 tips for taking memorable photos on the first day of school
Gardner, who works full-time for the Jackson County Legislative Delegation, lives on a farm with her family, where she and her husband, Andy, who owns his own plumbing business, take care of cattle and horses.
RELATED: When mom stars in back-to-school photo, things turn funny fast
"A lot of people have assumed that I'm a stay-at-home-mom and I just want my kids to go away, but I'm not. I work full time," said Gardner. "We stay very busy, so we try to find the humor in life because life is too short not to smile."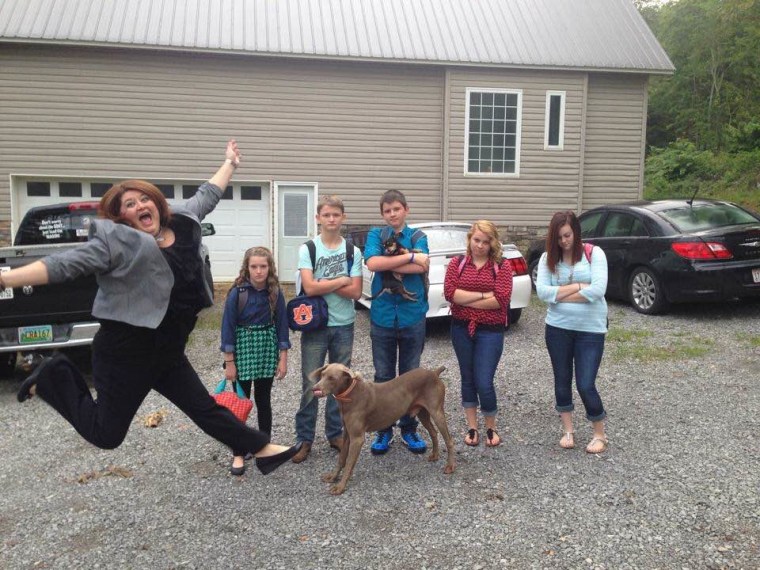 The family has received messages from around the world, thanking them for making people laugh and offering words of support for their work as foster parents. Gardner says she hopes their momentary brush with internet fame will allow them to make people aware of the great need for foster parents in the U.S.
Never miss a parenting story with TODAY's newsletters! Sign up here
"It just makes me feel so overjoyed to know that a little picture of something that I do every year has made people from Washington to Taiwan smile," said Gardner. "It makes me feel good."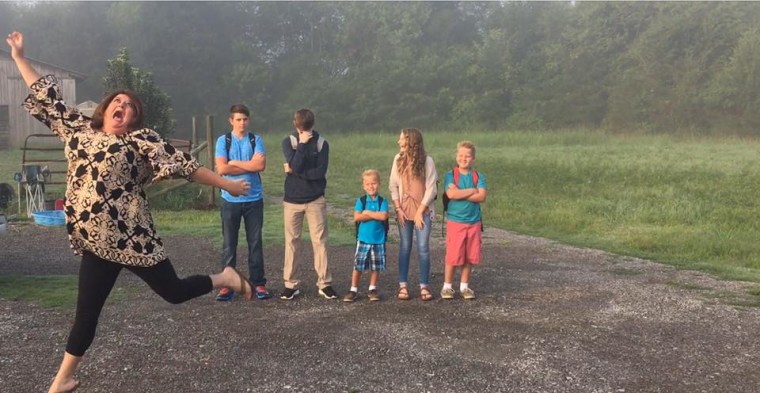 "Come what may, we're just tickled over it. I'm a small town girl. We live in a town that does not even have a red light. So to have something like this happen has touched our whole town — they feel like they're on the journey with us."