For those parents who consider Elf on the Shelf an annual part of Christmas hell, Brittany Mease may have just become your hero. Many on social media have already crowned the Texas mom parent of the year.
So what did she do?
Last week, after her kids noticed that "Elfis" failed to move from his spot for days, she grabbed the toy when they weren't looking and tossed it into the oven.
"I threw it in there really fast, thinking, 'OK, now it's at least hidden for a little bit,'" she recalled to TODAY.
Then she promptly forgot about it — until she turned on the stove two days later to warm up her son's lunch. That's when she sent the elf to his fiery death.
At the time, Mease was in the kitchen with her best friend, who was visiting with her children, when "this God-awful smell" permeated the room. Colorful words flew out of her mouth, but the kids reacted to only one.
"I went, 'the f---ing elf is in the oven,' and as soon as the kids heard me say the word, 'elf,' they all ran into the kitchen," she said.
Her 9-year-old son sprinted in with a huge smile, thinking Elfis had returned. He then witnessed his mom trying to extract the burnt imp and began screaming over potential "elf blood" on the oven floor. (It was actually burnt barbecue sauce.)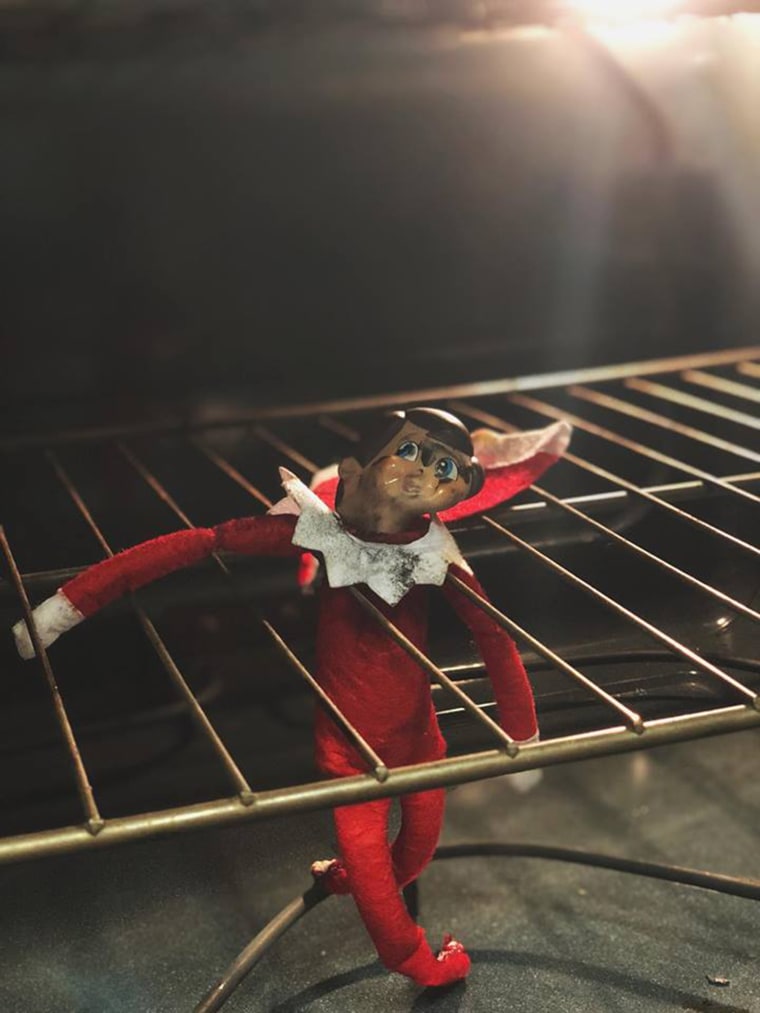 Some of the kids yelled at the grown-ups to keep their hands off the elf.
"They were like, 'You can't touch it or it will lose its magic.' So then we used utensils to get it out," Mease said.
But once they pulled the elf out of the oven, "the head shot straight off its head." Chaos ensued.
"The kids just freaked. One screamed, one took off crying, another yelled, 'Santa's magic will fix it,'" Mease said. "And then my daughter was like, 'I'm glad he's dead,' and I thought, OK, this is really awkward."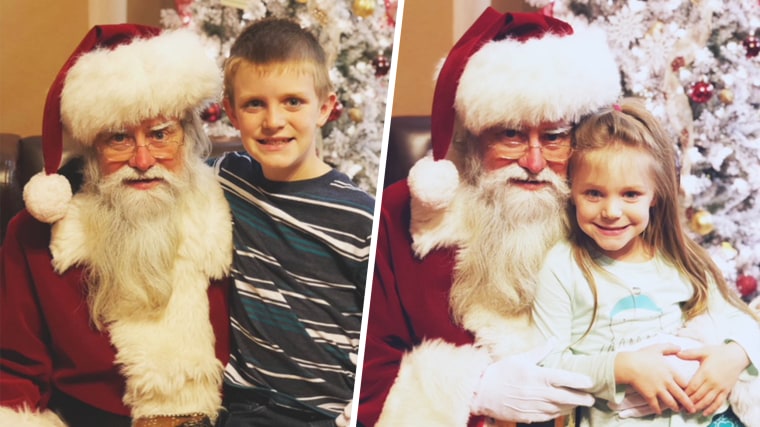 As it turned out, Mease's 5-year-old daughter, Ily, was happy Elfis could no longer snitch on her to Santa.
She and her brother already got in trouble when Mease had the (brilliant) idea of having Elfis arrive this Christmas season with a leg cast — and a note saying he broke his leg after tripping over toys the kids failed to clean up. Elfis was ordered not to move for 14 days.
It was when the kids noticed the elf still hadn't moved after his mandated bed rest was long over that Mease, 31, ended up throwing the elf into the oven.
Fortunately, Mease had a spare elf she packed away years ago after thinking she had lost the original one. A neighborhood Santa offered to "deliver" the new elf, and take the original one back home with him to the North Pole.
And this time, to prevent the new Elfis from getting into another hot mess, Mease's son decided to write him a note asking that he return to the same spot every night "so you don't die again."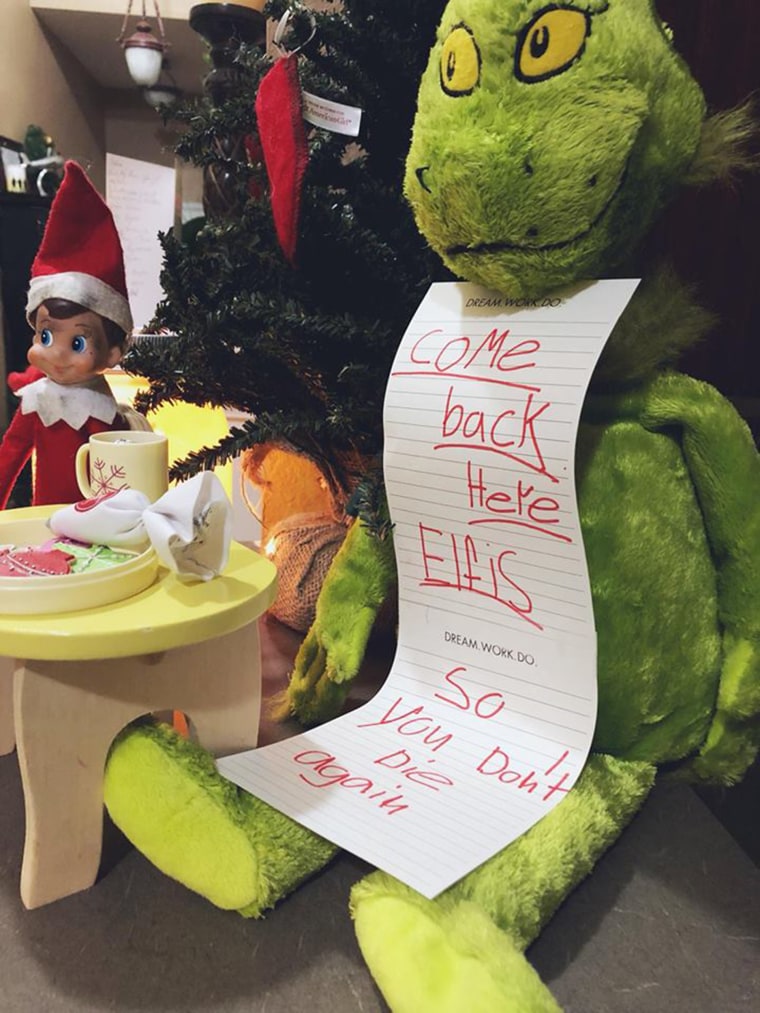 "Oh my god, that was brilliant," Mease remembered thinking. "I don't have to move it anymore. He just solved all of my problems and I can't believe I didn't think of it first."
The story, of course, has gone viral in part because of what happened, but also because so many parents can relate to Mease's loathing of Elf on the Shelf.
She originally posted her story to a moms' Facebook group. Within hours, the post was shared more than 3,000 times.
"I started reading the comments and was amazed that nobody was being rude. I expected people were going to be ugly. But everybody was like, 'Oh my god, I'm going to make you mom of the year. I wish I had thrown my elf in the oven,'" she said.
For the record, Mease still hates her elf.
"Even when I pulled it out of the oven, no matter how much he melted and burned, he was still just staring at me, deep in my eyes. 'I'm still going to own you," she said.
But she doesn't dare stop playing the game with her children.
"No matter how annoying and creepy it is, and no matter how much sleep we lose over stressing about this stupid elf, our kids really do love it so it's totally worth it," she said.