/ Source: TODAY Contributor
Last year, the Muedder family discovered that their then 2-year-old son Finn has Hunter syndrome, a rare genetic disease with a terrible prognosis — children with it slowly lose their ability to walk, talk, and eat, and most die as teenagers. Almost immediately, the family faced the shocking news: there's no cure.
"It was a death sentence," Allison Muedder, 31, of Charlotte, North Carolina told TODAY. "We were given the treatment options and at the time there was one thing. It won't help his brain, but it will prolong his life."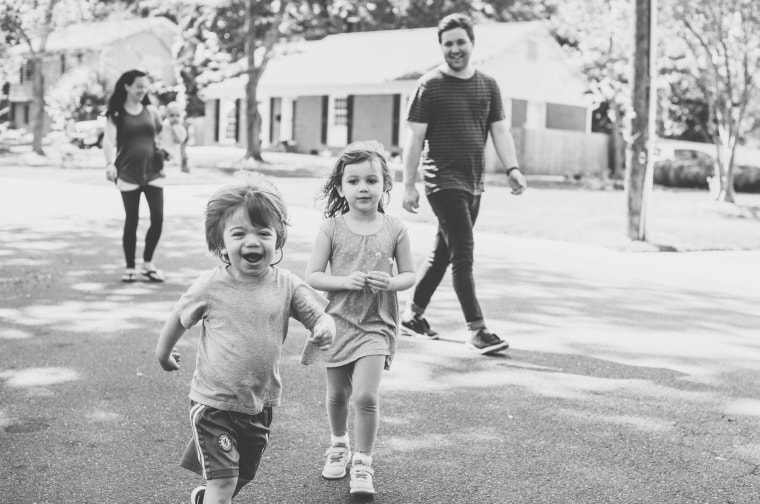 Soon after Finn's September 2016 diagnosis, the family learned about a clinical trial, but their son didn't qualify for it. All seemed hopeless. But then the Muedders discovered Project Alive, a nonprofit organization raising money to fund gene therapy. Suddenly, optimism returned.
Never miss a parenting story with the TODAY Parenting newsletter! Sign up here.
"The idea that (a cure) is so close to happening, it is kind of a lifeline," said Allison Muedder.
After a successful fundraiser, Project Alive provided a check for $743,000 to researchers at Ohio's Nationwide Children Hospital, who developed gene therapy for Hunter syndrome. This money — about half of the $1.4 million needed — will help the researchers make vectors, which deliver the gene therapy to the cell. What's more, the United States Food and Drug Administration approved the clinical trial application, so researchers can begin testing the therapy soon after the vector's ready.
"I cried, and I had a glass of champagne," Melissa Hogan told TODAY. "This was five years of hard work, of slogging it out dollar by dollar, and also in believing in something."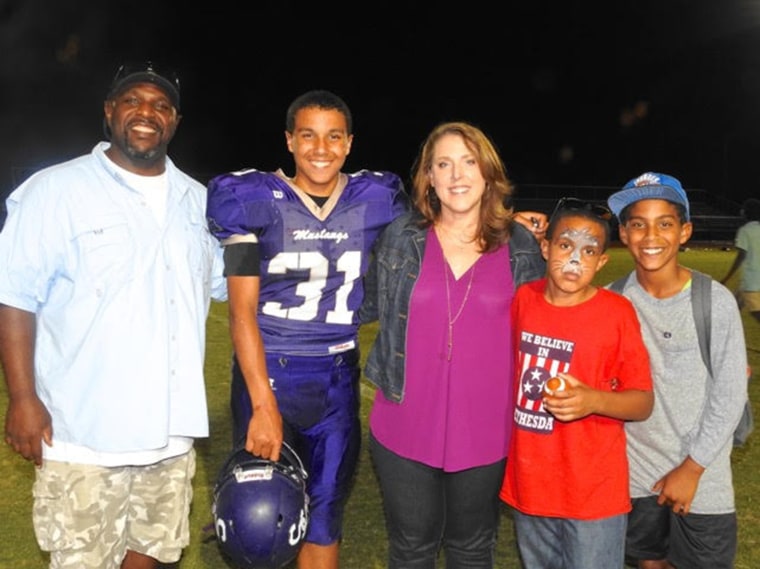 Hogan founded Project Alive in 2014 after her son, Case, 10, was diagnosed with Hunter syndrome. She, too, felt stunned when she learned there was no cure or treatment for the disease, which affects 500 children (mostly boys) in the United States and 2,000 people worldwide. In the past five years, Hogan, a lawyer with little previous health-care experience, devoted herself to finding a cure.
"We want to save our own kids, but we (also) want to … save other kids," said Hogan.
Project Alive will need to raise the additional $700,000 in early 2018 for the clinical trial to proceed.
"We have a lot of work to raise the rest of the money," Hogan said.
While raising the cash seems daunting, Hogan believes that funding gene therapy remains prudent. The current treatment for Hunter syndrome, weekly spinal infusions, costs about $500,000 a year. Providing gene therapy for nine children enrolled in a trial saves money.
"These nine kids alone are costing the healthcare system over $4 million a year," she said.
Case is in the clinical trial for which Finn didn't qualify, and it seems like the drug helps him. But the researchers announced that the trial data failed to meet its goals, and they can't justify expanding the treatment. Case can continue to take the experimental drug for now, so he won't be in the new trial. And, there's no promise Finn will qualify for the gene therapy either. But that doesn't stop the Muedders from supporting it.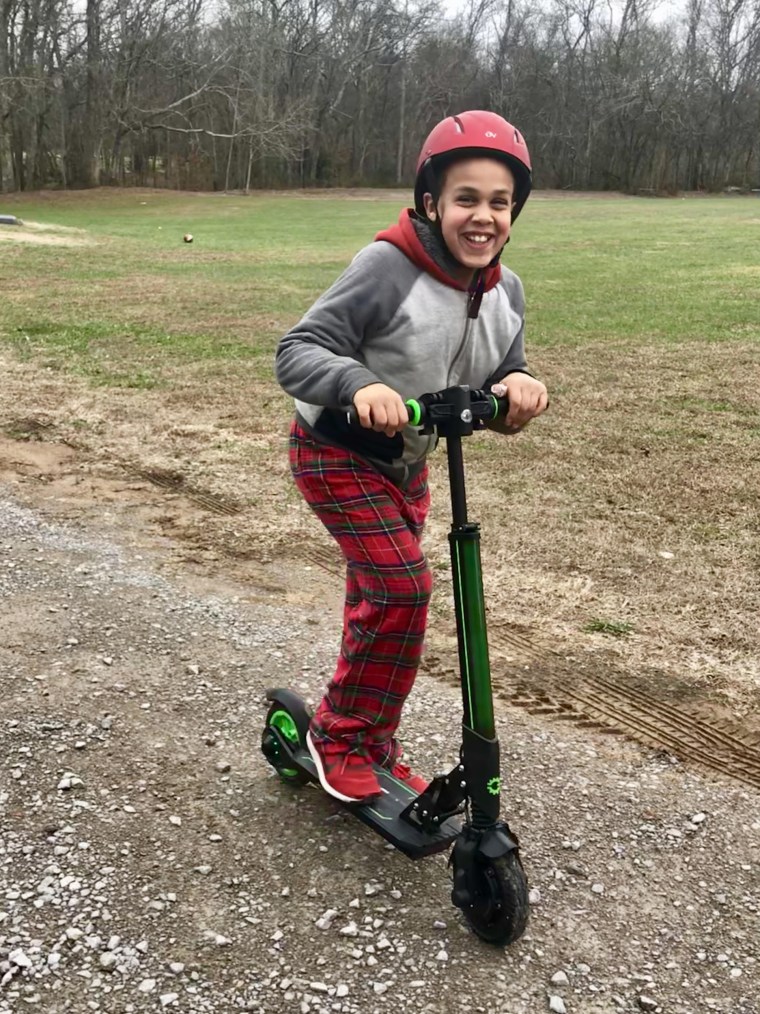 "We are passionately pursuing this goal and rallying people," Jon, 31, told TODAY.
Finn's diagnosis came after he experienced constant runny noses and began walking and talking later than his older sister Avery did. Then he suffered an umbilical hernia, and it seemed as if his head kept growing bigger and bigger. Though these random symptoms did not seem to point to anything specific, Allison and Jon took Finn to the doctor.
"He was kind of globally delayed, just slightly," Allison said. "We started to suspect that something was wrong."
Finn is super polite. He always says "please," "thank you," and "you're welcome" even after a blood draw.
"He is like the most joyful, happy little guy. He loves being the center of attention and has a great sense of humor," Jon said.
"He has a charm factor that wins people over," said Allison.
Yet the Muedders sometimes wonder how long before Finn will be walking and talking like other 3-year-olds.
"He is doing a lot of things physically we are really proud of," Allison said. "You spend time analyzing something he has done or said and wonder, 'Is he still progressing, or is he regressing?'"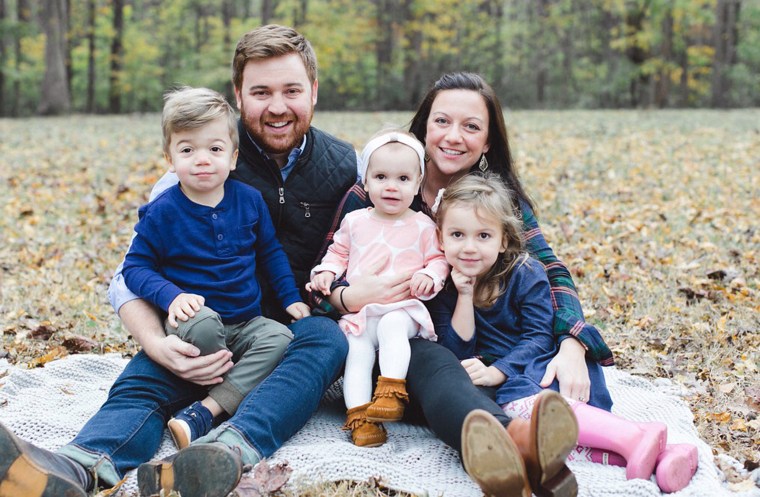 But keeping focused on the gene therapy helps the Muedders grapple with some of the saddness.
"We actually could save these kids and we actually could cure a disease," said Allison."If people could actually grasp this, I think they would want to give."
People interested in donating can do so at Project Alive's website.