When Lauren Hirshfield Belden was enduring debilitating pain, fatigue and unintentional comedy involved in breast-feeding her first child, she wanted to write a book about it but didn't want it to be a downer.
"I didn't want to do it in a serious way that would turn people off,'' Belden told TODAY.com. "It's a touchy topic and so many people have really positive experiences with it, so I didn't want to put something out there that said breast-feeding stinks. I don't think that, but I wanted to add a little bit of lightheartedness to it and make moms laugh."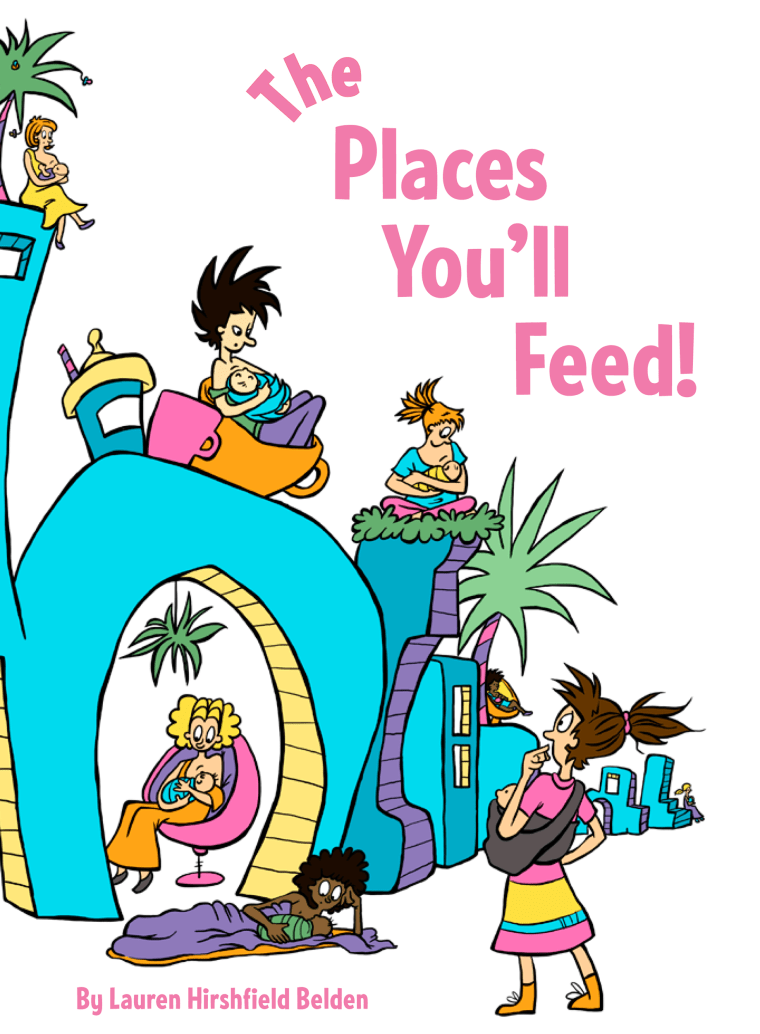 That's when the mother of two and first-time author from San Francisco decided to turn to a longtime inspiration to put a unique twist on the travails of breast-feeding. Like many children, Belden grew up reading Dr. Seuss. She even used a line from "Oh, the Places You'll Go!" as her high school senior yearbook quote before moving on to graduate from Dartmouth College, the alma mater of Dr. Seuss author and illustrator Theodor Geisel.
RELATED: Breast-feeding model covers a major magazine (and readers love it)
Belden's new book, "The Places You'll Feed!," is a funny look at some of the trials and tribulations of breast-feeding, not to mention all the different places where moms sometimes have to resort to doing it. Illustrated by Isabelle Angell, it's also an homage to Seuss with a similar rhyming style, featuring lines like "And maybe your baby won't take to the breast, and you'll choose to spend hours with pump strapped to your chest."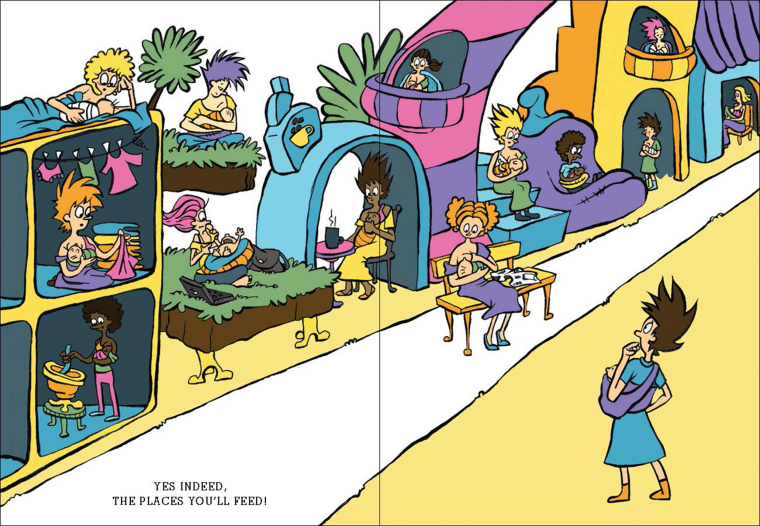 "Images that are in the media make it look like this blissful, idyllic experience, and it's really not that way for anyone,'' Belden said. "I felt like if it did prove to be a challenging or stressful or exhausting experience for some women, they would feel a little less alone after they read this."
RELATED: Moms get pumped about Target's breast-feeding policy
While the book was just published three weeks ago, Belden wrote it 2 1/2 years ago during her struggles to breast-feed her daughter, Olivia, 3, that included battling a painful condition. Belden was having trouble producing milk and was suffering from mastitis, an infection of the breast tissue that causes pain and swelling. At one point her husband, Nate, who runs the wine business Belden Barns with her, was kneading out knots in her breasts with his fingers while she tried to produce milk.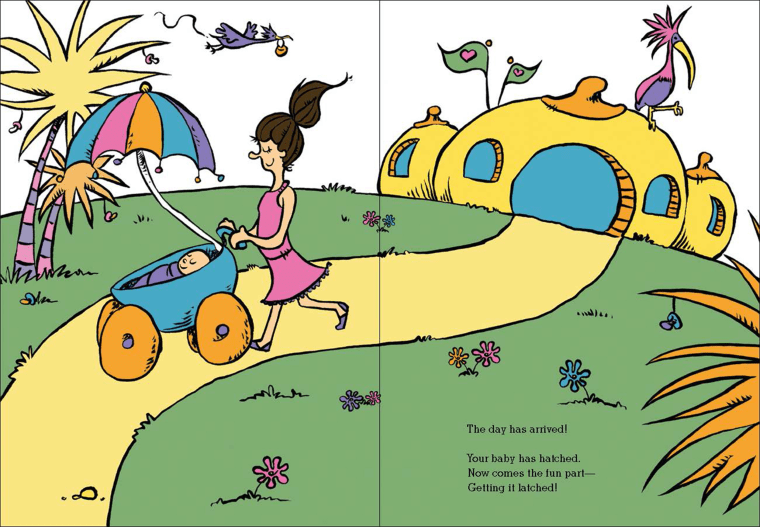 "He said, 'Don't worry sweetie, I grew up on a farm,''' Belden said. "He was just trying to be supportive and funny, but I felt like, 'Oh, so I'm a cow now.' It was a definite low point."
With her son Milo, who's now 18 months old, she had an easier time producing milk, but it was no smooth journey because he was diagnosed with pyloric stenosis. It's a condition that affects the stomach and small intestines of infants, and Belden said it "caused him to projectile vomit like 'The Exorcist' when he ate.'' He had surgery at 5 weeks old to correct it, but soon refused to take her breast and she had to go back to pumping.
The day after Belden decided to stop breast-feeding him, she was ready to celebrate. Instead, she got diagnosed with postpartum anxiety.
RELATED: More evidence breast-feeding makes babies smarter
"I had no idea that existed,'' she said. "My hormones were completely off balance. I was making so much milk that when I stopped my body went into withdrawal, and I had to go on medication. It was really, really scary because I was not myself and I couldn't sleep at all."
Finding out that a friend endured the same thing helped Belden work through it, which is what she is hoping to accomplish with her book. She also wants to give moms a laugh when they think of all the places they have had to breast-feed. Belden herself can remember feeding her children behind garbage cans in an alley next to the post office, and while seated between two people on an airplane. She also recalls pumping breast milk while driving because she often needed to pump for eight sessions a day with Olivia, which called for multitasking.
"The message I'm trying to share is give that friend, sister, or whoever a head's up, and tell them breast-feeding is amazing, but it can be a hard road,'' Belden said. "Tell them the things you wish you had known going into the journey that might have gotten you through the harder times. There's just so little conversation about this, and I felt like parenting magazines to me didn't present a realistic portrait."