When Krystah Wright found her daughter's porcelain doll in the trash can, the Pennsylvania mom assumed it fell in accidentally and put the toy back in her room.
What happened next led to an epic viral prank that is sure to catch steam again this spooky season.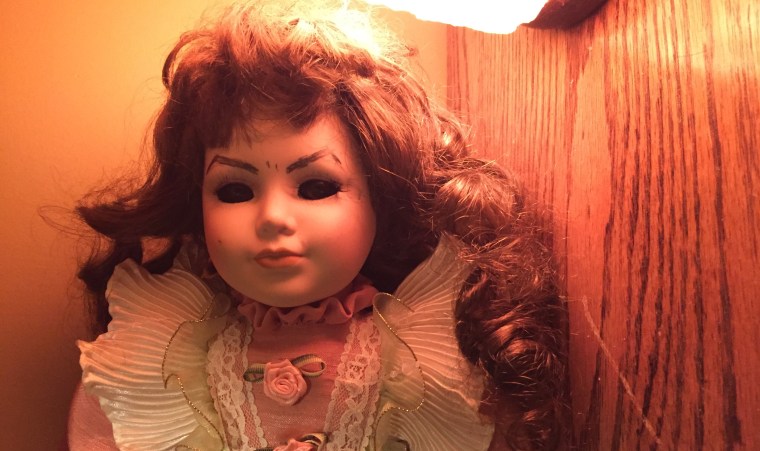 "When she saw the doll in her room, she pulled me aside and said, 'Hey mom, I think we have a problem. I need to show you something,'" Wright told TODAY Parents.
Adele, 7, thought the doll had moved from the trash can back to her bedroom on her own. Wright realized she was in the perfect position to pull a Halloween prank.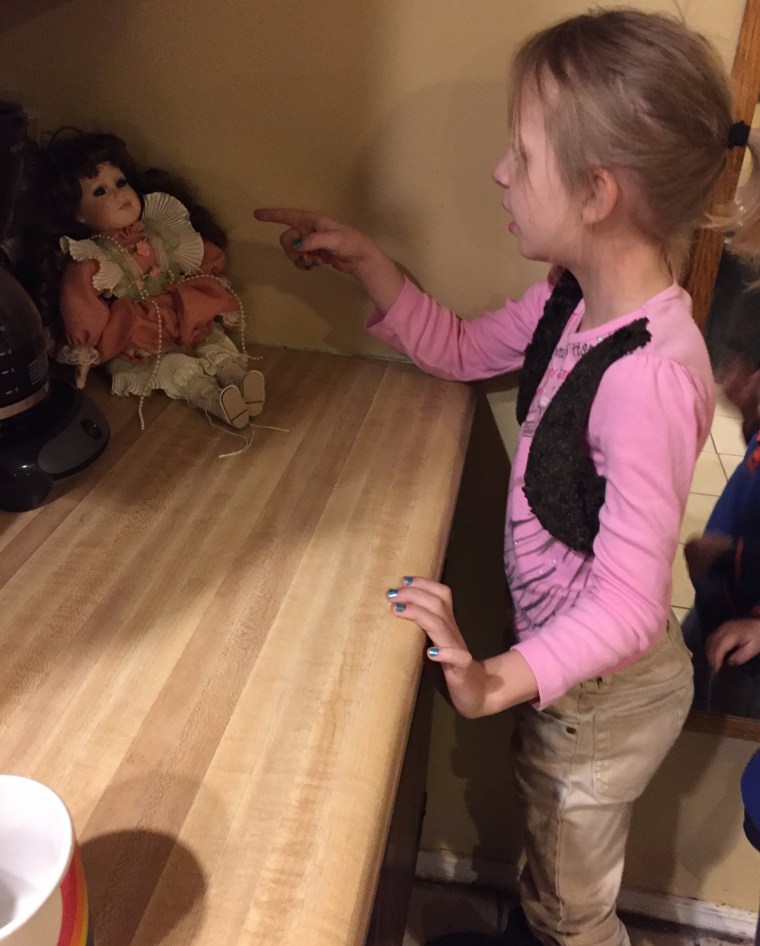 She moves the doll around the house every few days, sometimes while Adele and her 3-year-old brother, Knox, are sleeping and sometimes during the school day.
She was so entertained that she created a Facebook page — "doll in the hall" — that has nearly 5,000 followers. On it, Wright posts the adventures of the "creepy" porcelain doll as it moves throughout their Pittsburgh home.
"Sometimes she's in the car," said Wright. "They aren't scared of her anymore, but they're treating it like a Scooby Doo mystery. They'll talk amongst themselves in the car and ask, 'What do you think the doll is doing?' But mostly it's a huge mystery to them and they're very curious."
Wright says her daughter "thinks she's a demon out for revenge," but her youngest takes a more sympathetic approach.
"He thinks she's just lonely and needs a home," said Wright. "It's so fascinating to watch their imaginations at work — they're having just as much fun as me."
Since Wright began posting photos of the doll's whereabouts earlier this month, she says she's received both criticism and praise.
"The people who don't think I'm damaging my children beyond repair are enthusiastically supportive," said Wright. "Lots of people are playing this at home with admittedly better dolls than mine."
As for their own doll in the hall, Wright hopes to continue the tradition.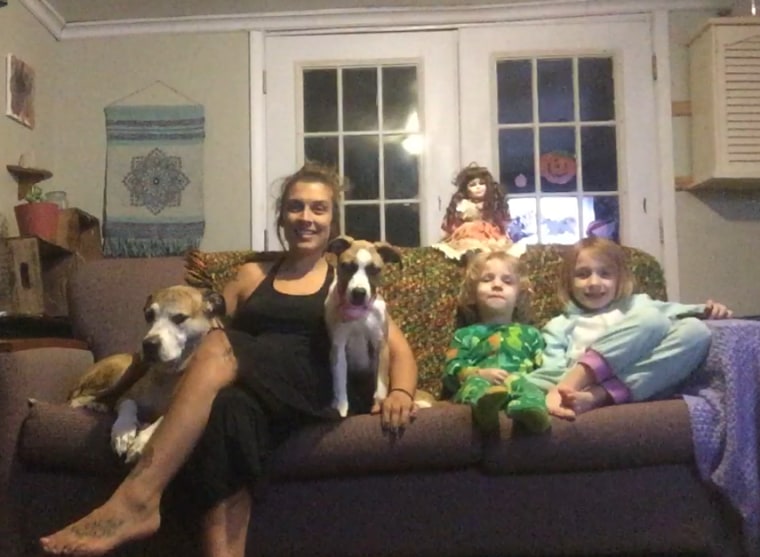 "We've never had an Elf on the Shelf," said Wright. "To be honest, Santa and the Easter Bunny don't even come here. It just always freaked me out thinking they broke into your house, even with good intentions."
"At least we brought the doll here and she didn't have to force entry through our chimney."