When Kristi Smith was a newborn, her parents were told their daughter had Phenylketonuria (PKU), a rare genetic disorder that, when left untreated, can cause intellectual disabilities, seizures and behavioral and mental disorders.
Told by their doctor their baby would have severe mental delays, Smith says her parents researched PKU treatments, and started her on a special low-protein diet in an attempt to manage her condition.
"It was tough, but we made it through" Smith recalled. "My parents prioritized my health."
The restrictive diet, which includes a special drink mix that gives the body proteins that are not toxic to PKU patients, enabled Smith to excel as she grew older — graduating from high school, obtaining two college degrees, and marrying her husband, Matt, before settling down in Tucson, Arizona.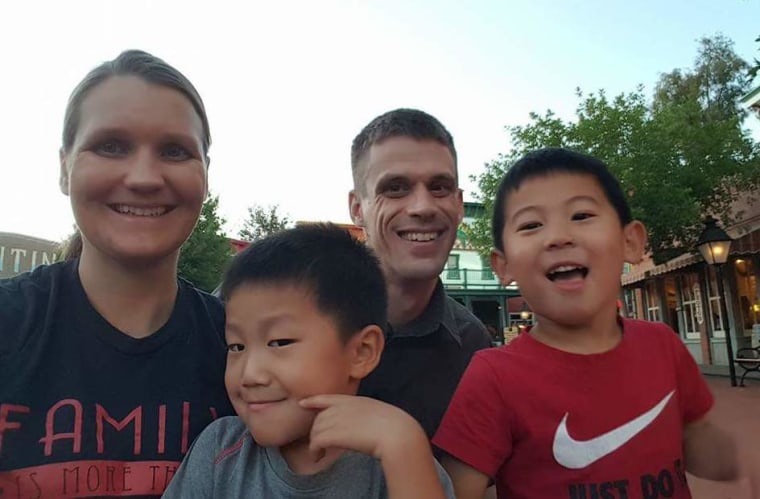 "We knew that eventually, we wanted to have kids," said Smith. "We both also liked the idea of adoption, so we thought maybe we'd have one or two biological kids and then adopt one or two."
As she began to research the outcome of pregnancy with PKU, Smith, 36, learned of complications like fetal birth defects and miscarriage due to high levels of the protein phenylalanine in the bloodstream.
"I didn't want to potentially go through all that headache and heartache and stress when there are kids who need a family out there," said Smith.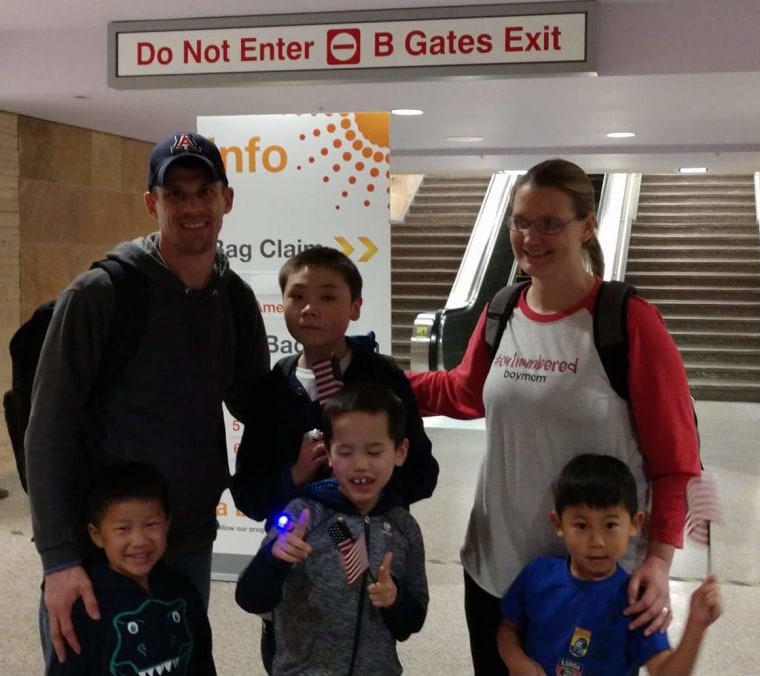 So Smith and her husband began fostering children in their community. Then, they learned of a little boy living in China who, like Kristi, had PKU.
"We loved the idea of giving a home to a kid with PKU because we know how to take care of it," she said. "When I told my husband about this little boy, he said, 'Are we going to China?'"
The Smiths went to China. And, through their adoption agency, the couple made plans to adopt two boys with PKU.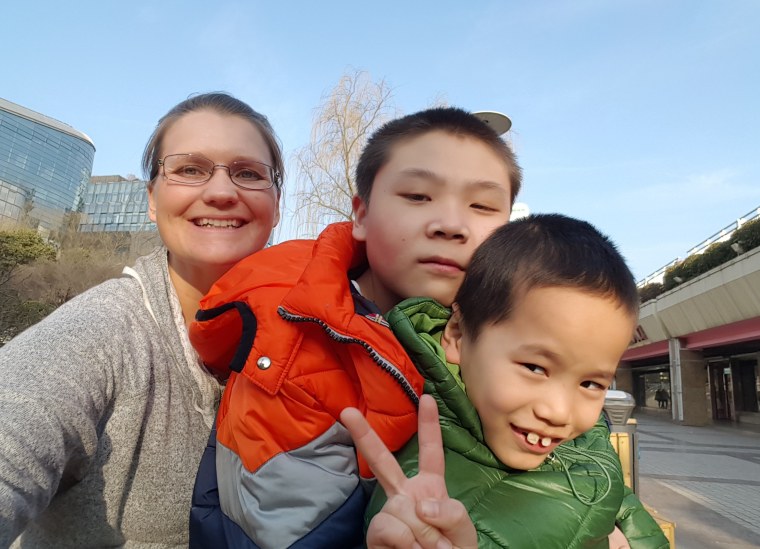 In May 2015, the Smiths returned home from China with their sons, Andrew and Luke, both 2 years old at the time.
Andrew and Luke lived at an orphanage that understood PKU and cared for their condition.
"It was a very nurturing environment," said Smith. "The boys are completely with their peers — very sharp, very smart, very on top of it. They're doing great."
Never miss a parenting story with the TODAY Parents newsletter! Sign up here.
In the process of adopting her boys, Smith learned about other Chinese children with PKU who have very different outcomes.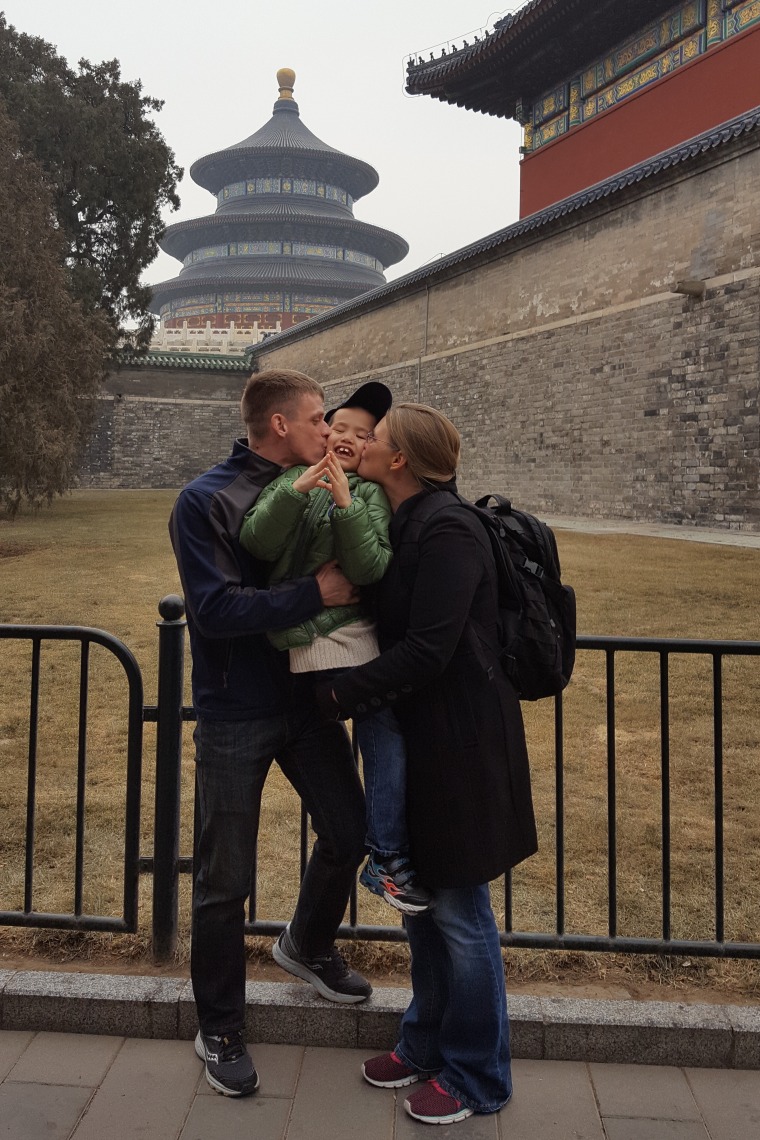 "Some of these kids have never been treated," Smith explained. "The orphanages don't care for the PKU, so they have some really severe problems — some are nonverbal, some have seizures, some have neurological issues that the PKU has caused. And all of these kids still need families."
As she connected with more families who had adopted kids with PKU from China, she started advocating for children still in orphanages there. After "falling in love" with one 8-year-old boy, Smith asked her husband to consider adopting again.
Matt agreed, and as the couple moved through the adoption process, they learned of a 13-year-old boy who would be "aged out" of the orphanage when he turned 14 — turned out onto the streets and considered "unadoptable."
Again, the Smiths requested permission to adopt two children in one trip.
In March 2018, Caleb, now 9, and Ben, now 14, joined the Smith family.
"Caleb is from the same orphanage as Andrew and Luke, so he knows about his PKU and what he can and cannot eat," said Smith. "He is doing great."
"Ben has some delays," Smith continued. "He gets overstimulated very easily and has some other issues."
Today, all of Smith's sons are on the same protein-restricted diet she follows.
"We drink our formula together," said Smith. "We tell them it helps them to be smart and to learn things. And, we tell them without it, our brains will get sick."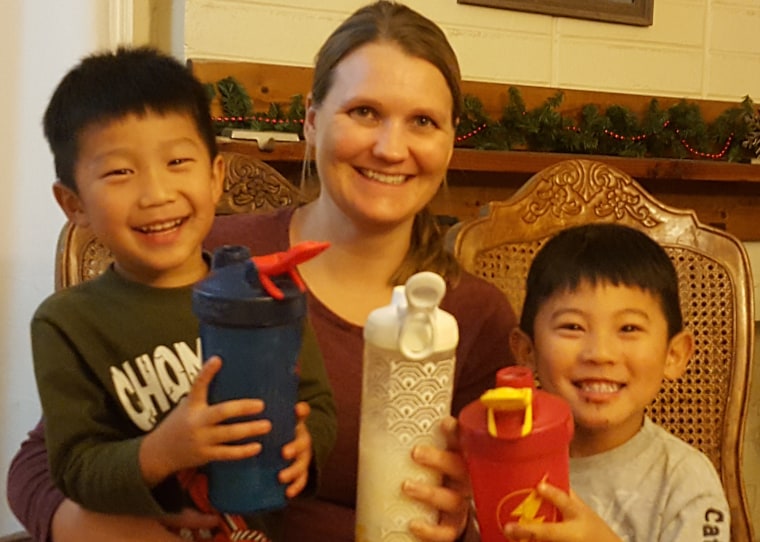 Smith said the most rewarding part of adopting her sons has been watching them grow.
"They came to us not knowing how to go up stairs or how to run and jump — they were overwhelmed, but now they are just flourishing," she said. "They're becoming kind and courteous, and it's just like a lightbulb went on for everything — from them understanding their PKU to all of their school and academic things."
Recalling a letter one of the boys was left with at his orphanage, Smith said she once thought parents in China learned of their child's condition and abandoned them. Now, she knows otherwise.
"He actually had a note from his birth parents that said, 'Please, kind people, we are not horrible parents. He has PKU and he needs this special formula. He looks healthy now, but if he doesn't have this formula, he will grow up to be a fool, and I can't stand to watch him grow up as a fool," Smith recalled. "They can't care for these kids there and they're begging and pleading for somebody else to take care of their child."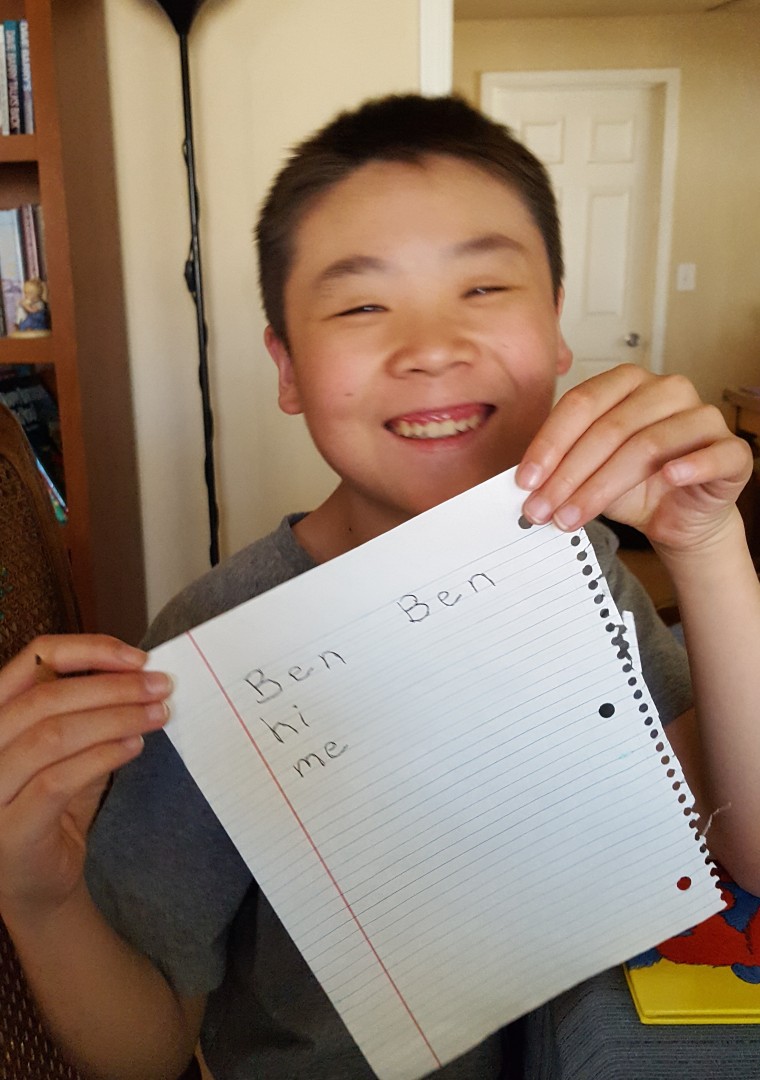 Smith's message to her son's birth mother is one of hope.
"That child is now 5 years old and has the future of being an engineer or a doctor — he is going places," she said. "He's got so much potential, but without care, he would probably end up in China on the street as a beggar.
"It's scary and it's hard. But it is very rewarding as well."