With the whir of her camera and inspiration from her daughter, Katie Driscoll is trying to erase the fear and discomfort that society has toward people with disabilities.

Driscoll was shocked and scared four years ago when her daughter, Grace, was born with Down syndrome. Those feelings, though, quickly led to an effort to improve the way people with disabilities are viewed.
"I thought people would feel sorry for me because she had Down syndrome and because she was my only girl," said Driscoll, 39, who also has five sons. "I was absolutely proud that I had a daughter regardless of her abilities. I wanted to celebrate the fact that I did have a daughter."
Driscoll began photographing Grace and asked several businesses if they would consider using a child with a disability in ads. With a "fantastic response," Driscoll shot the photos and posted them on her blog, and the businesses often posted them as well.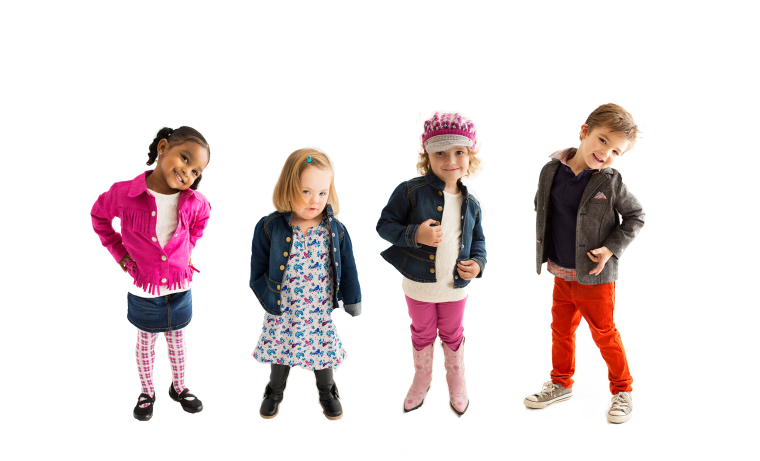 With a push from Steve English, one of those business owners who also has a disabled child, the effort grew. In 2012, the two launched Changing the Face of Beauty, an online gallery of kids and young adults with disabilities who are available to appear in advertisements.

"These people are part of our society and unfortunately, in the advertising and media world they're kind of forgotten," says Driscoll, of Palos Park, Ill., who emails companies and urges them to take a look.
"We are influenced by imagery," she says. "The more people are exposed to individuals that might be deemed different, the more comfortable they will be and more opportunity will open up for all people living with a disability."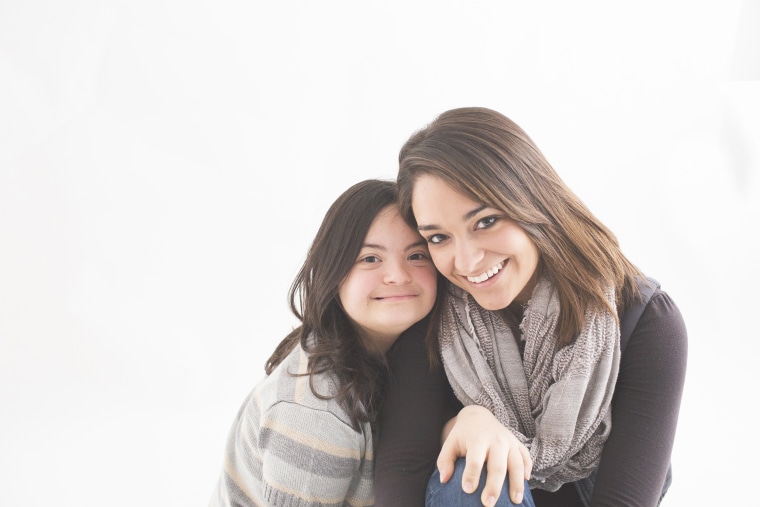 That is always on her mind, knowing that in 14 years, her daughter will enter the workforce, though jobs for disabled adults are limited. Through the photos, she wants to convey that these children are "capable of anything."

"It's definitely not about my daughter becoming the next 'Top Model,'" Driscoll says with a laugh. "The purpose of this is long term and to make real change for real people."
Driscoll and English used social networking to ask parents to submit professional photographs of their kids for their site, and received an overwhelming response.
"We were flooded," said English, 65. "Within no time, people were sending pictures from all over the world."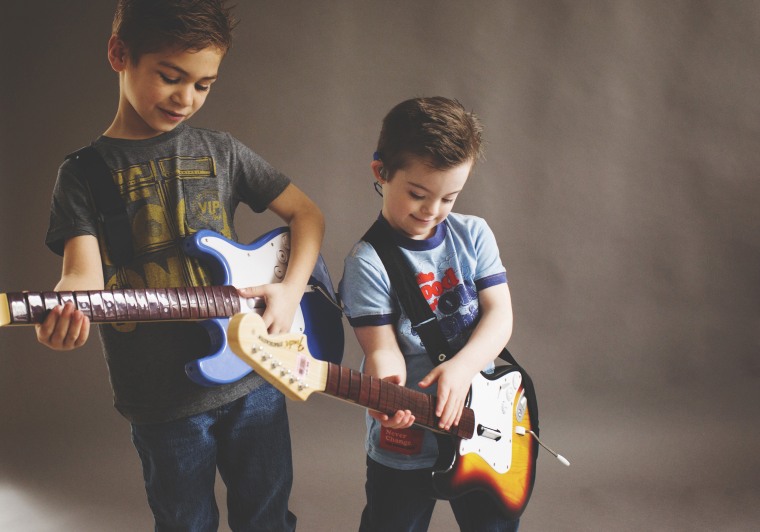 About 30 children and young adults with physical and developmental disabilities have been featured in ads, most for smaller clothing companies in digital ads shot by Driscoll in her garage-turned-photography studio.

"We are not a modeling agency," says Driscoll. "We want to be a place for modeling agencies to go to and see these faces, and for companies to see that it doesn't take that much more to include this population."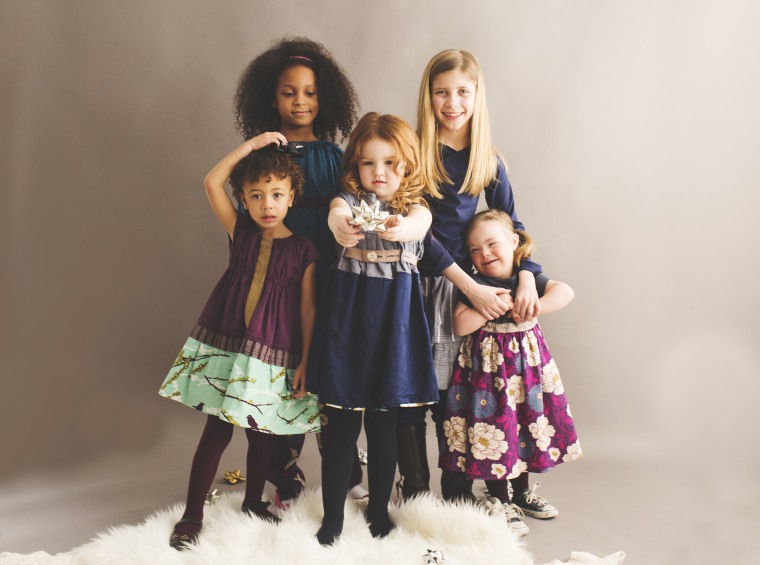 English, of The Blossom Boys gift and flower shop in Chicago, knows what it is like for kids with disabilities to get overlooked. His son, Jason, who is 34, had congential heart disease and suffered a stroke at age 6 that left him severely learning disabled.

"I got into this because so many kids are made fun of," he said. "When you see a disabled child, people look away. They don't go further to see what's behind the outside layer."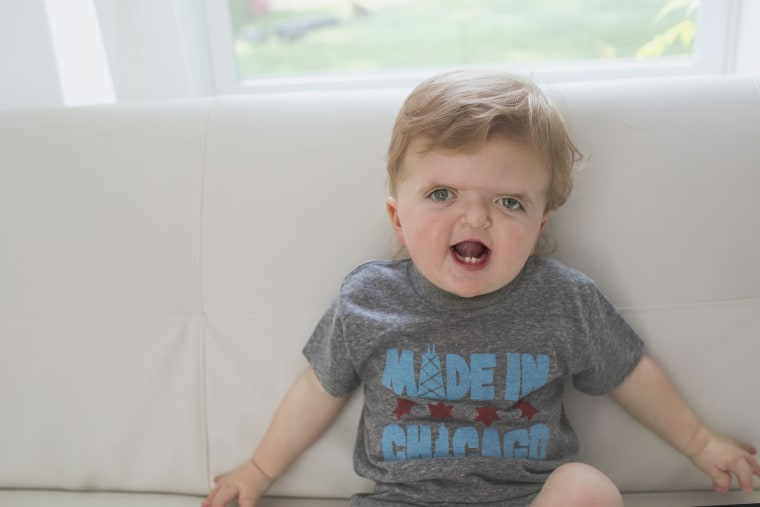 He hopes placing more disabled children in ads will lead to a better understanding of kids like his own, "so people become accustomed to seeing them and they're not hidden in the corner."

Driscoll has a special talent, he says, for photographing the essence of each child. "She sort of captures the spirit of the child, rather than a child who's disabled," he said.
Driscoll, who did not work as a photographer before Grace was born, credits her daughter with not only changing her outlook on kids with disabilities, but for launching her photography career.
"She makes us better people," she says. "We look at the world differently now and she's kind of breathed in a lot of confidence into me to be able to do what I'm doing now. I would not have ever picked up a camera and worked on photography like I have over the past four years."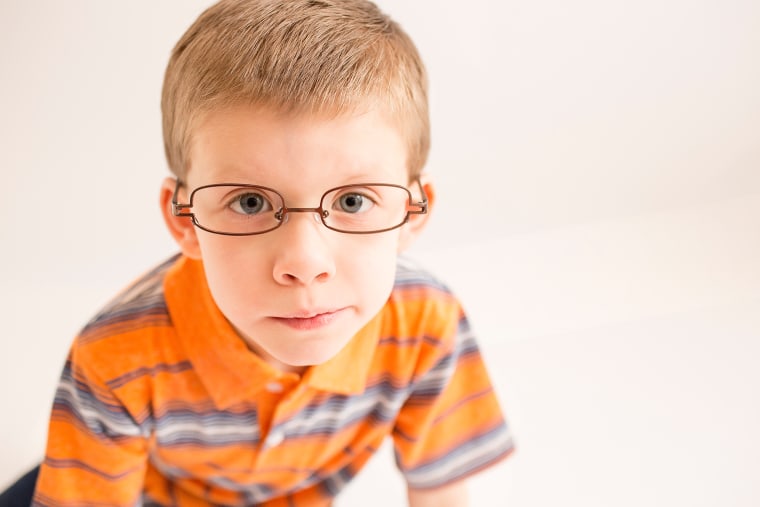 Lisa A. Flam is a news and lifestyles reporter in New York. Follow her on Twitter: @lisaflam