/ Source: TODAY Contributor
From the time Nicole Bennett learned that she was pregnant with her second child, she knew she wanted to have maternity photos taken as part of a family photo shoot. But after her partner, Deonta Bennett, died in January 2016, the Jackson, Mississippi mom thought she had lost the chance.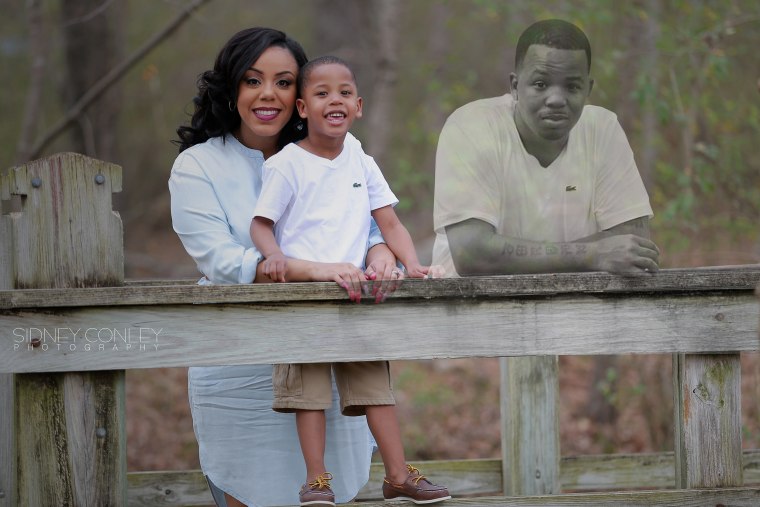 After coming across examples on the internet of deceased individuals photoshopped into images, Bennett reached out to photographer Sidney Conley to enlist his help in creating a touching tribute to her late partner.
"When Nicole sent over the images (of Deonta,) I analyzed his positioning in the photos, positioned her exactly how she would need to be during the photo shoot, and created magic," said Conley. "The greatest feeling was knowing I've given her son his father back."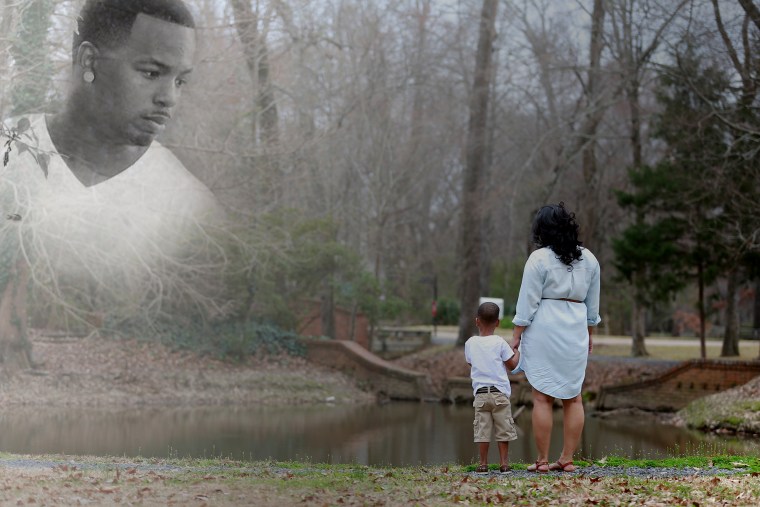 Conley's images show a pregnant Bennett in a park with her son, Landen, 4. In each photo, Deonta's image is photoshopped into the scene as a black and white, holographic figure. Whether holding hands with Nicole or looking down on his family as they gaze into a pond, Deonta's presence in each image shows a completed family, something Bennett says is helping with her grief.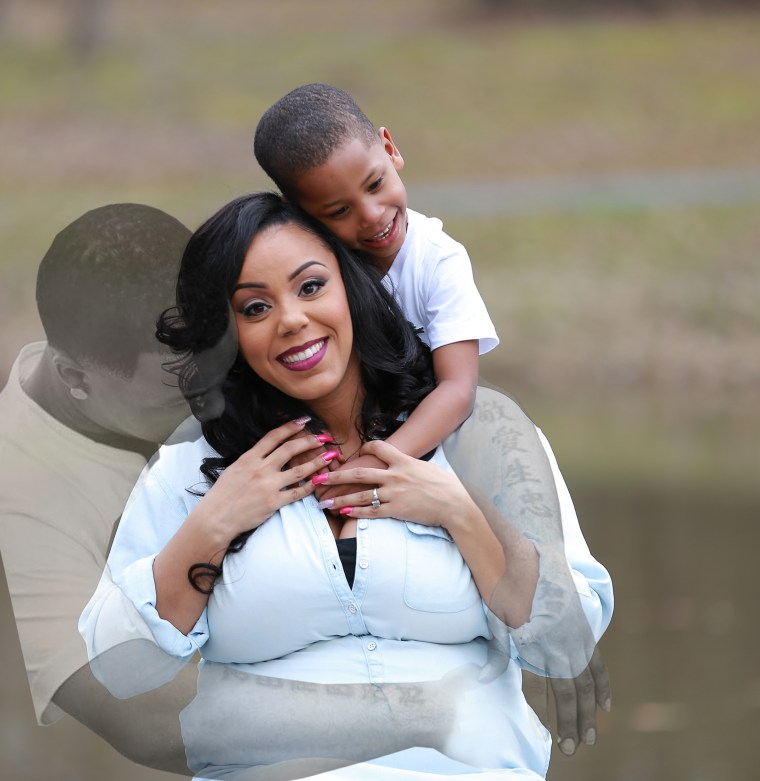 "Our relationship was like any other — it had ups and downs, but the love we had for one another proved we could never give up on one another," Bennett told TODAY Parents. "He was a kindhearted, free soul that loved everyone. It was important for me to do this tribute to him because it's memories for our kids in years to come. He was always there for our son and his other two kids (from a previous relationship.)"
Nicole, who is due this month with her second child, says she's surprised that the images went viral, but feels thankful that her family is able to help others in their time of grief.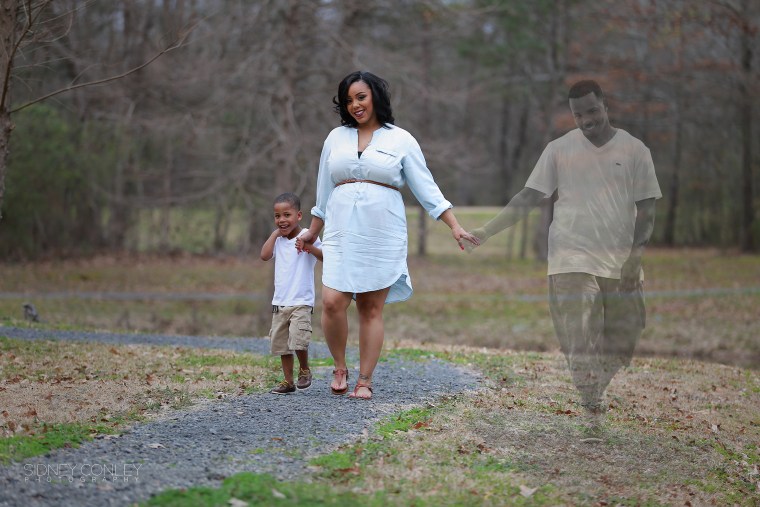 "I showed the side of him that everyone who knew him knew — a man that loved his family, his kids, and life in general," said Nicole. "Surprisingly, my sentimental moment has really touched a lot of people across the world...I am so happy that my photos have inspired others who are grieving the loss of a loved one."