"Just think, while you've been at work dealing with coworkers and Power Point and spreadsheets on Excel, you could have been at home with this sick kid."

After creating four viral "mom parody" versions of hit songs in the last eleven months for her Youtube channel, mom-of-two Deva Dalporto says she resisted friends' and fans' requests for a funny version of the Taylor Swift hit Shake it Off for as long as she could. 
"The song is insanely hard to sing and I had just done an All About that Bass parody and mama was tired. But then, these two adorable little girls ran up to me at school drop-off and asked me to do a Shake it Off parody and really, I couldn't say no," said Dalporto, who blogs at My Life Suckers.

Dalporto's version, Knock it Off, shows the reality of motherhood, poking fun at both dealing with other judgmental parents and controlling the chaos caused by having kids underfoot.
In the video parody, Dalporto, dances around her kitchen in a tutu, singing about snobby moms she's encountered at play dates, serving cereal for dinner and her inability to pee without an audience – all of which Dalporto says are par for the course in motherhood.
Her advice for surviving these wonderful-but-stressful times, Dalporto tells TODAY Parents, is to laugh.
"I would tell any frazzled, stressed-out mom to laugh at the craziness of it all. I would also tell her that it's OK not to be perfect. It's OK not to love every moment. It's OK to hide in the bathroom. It's OK to cry. It's OK to scream. It's OK to serve cornflakes for dinner. It's all OK because we're just doing the best we can. And, despite it all, we love our kids," said Dalporto.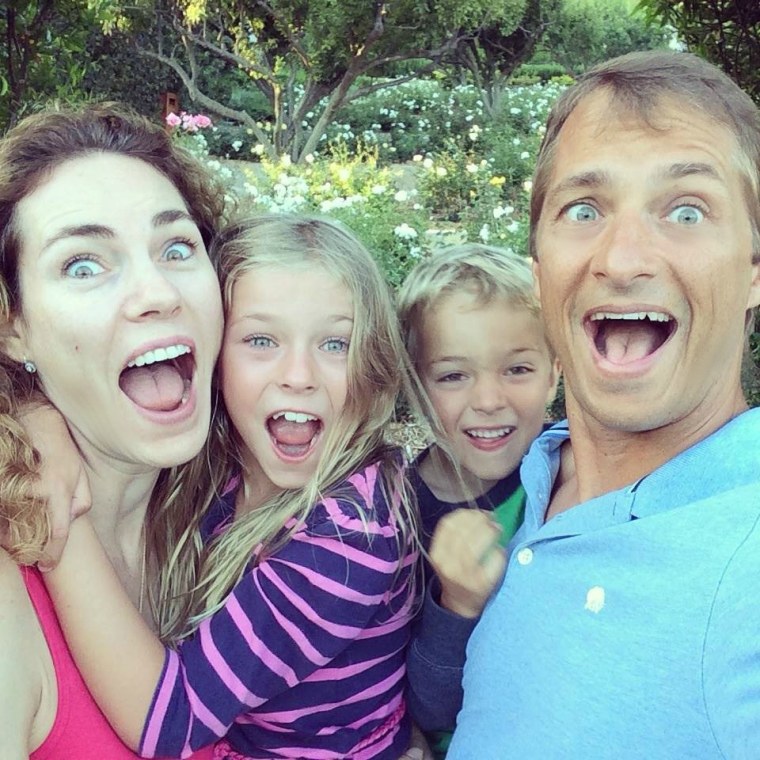 Dalporto, who lives in the San Francisco Bay area with her husband and kids, ages 5 and 8, says she has been shocked by the viral success of her parody videos, adding that she receives messages frequently from moms who say her videos make them feel less alone in their parenting struggles.
"I think moms relate because I tell it like it is. I tell the truth about parenting. I sing about saggy boobs and wiping butts and cranky kids and needing space and judgmental people," she said. " I let moms know it's OK to not be perfect and that you're not a failure if your kids play Minecraft for a few minutes so you can hide in the bathroom and regain your sanity."
Dalporto says her videos are based on truth, and that she tells her kids to "knock it off," all the time.
"Motherhood is so hard and everyone feels like they should be this Pinterest-mom, but that's an impossible standard to live up to. I think videos like mine resonate with moms because they relate and realize they aren't the only one dealing with the insanity of parenthood."