Just a couple weeks shy of her 27th birthday, Alyssa Limperis had a very pressing question for her mother: "At 27, did you often eat all three of your meals in bed?"
Her mom, Linda, replied with shocked laughter.
"Never! I never ate one meal in bed!" Linda, 57, said. "What are you talking about? How many meals do you actually eat in bed?"
As it turns out, at 27, Alyssa and her mother could not have been more different.
Their lighthearted exchange comes in a video titled "Me vs. My Mom at 27," which pokes fun at common generational differences between millennials and their baby boomer parents.
In another moment, Alyssa admits, "At 27, I rent an apartment where, if I lie down, I can touch every wall. I don't have a closet."
Meanwhile, in her late 20s, Linda was a married homeowner with a young son and pursuing a graduate degree in education.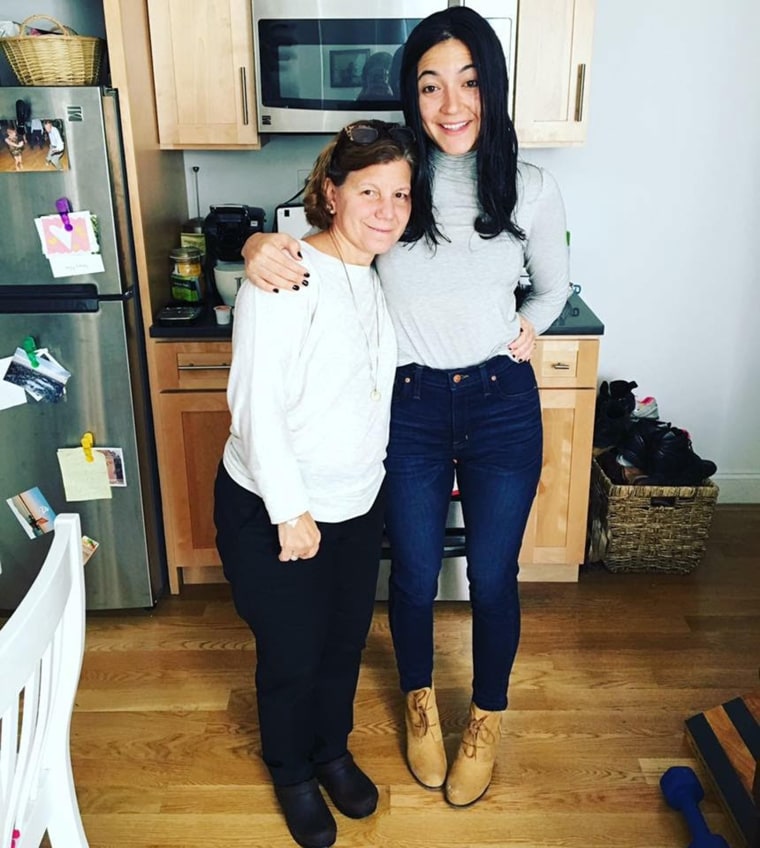 "I built a house at 23, and it's the same home I still live in now," Linda says in the video, as her daughter's eyes widen.
The brief, confessional-style video, which the pair made for Condé Nast Entertainment's The Scene, struck a chord. More than 3 million people have watched it on Facebook, where many commented that they could relate to Alyssa's millennial struggles.
Habits of the millennial generation, or people born between the early 1980s and the mid-1990s, have been the topic of much discussion over the past decade or so.
Trends regarding technology, relationships and careers abound. In one case, research shows millennials tend to live with their parents longer and marry later than previous generations.
After graduating college in 2012, Alyssa left her small hometown of Seekonk, Massachusetts, to live in a tiny New York apartment, act and perform comedy.
She also works as a producer for Condé Nast Entertainment, a division of the media company behind Vogue, GQ and other brands.
But as she approaches her 27th birthday on June 10, Alyssa has begun to experience the pressures of being in her "late twenties" — a time when even the most independent woman can fall prey to anxieties about milestones as significant as childbirth or as mundane as hygiene.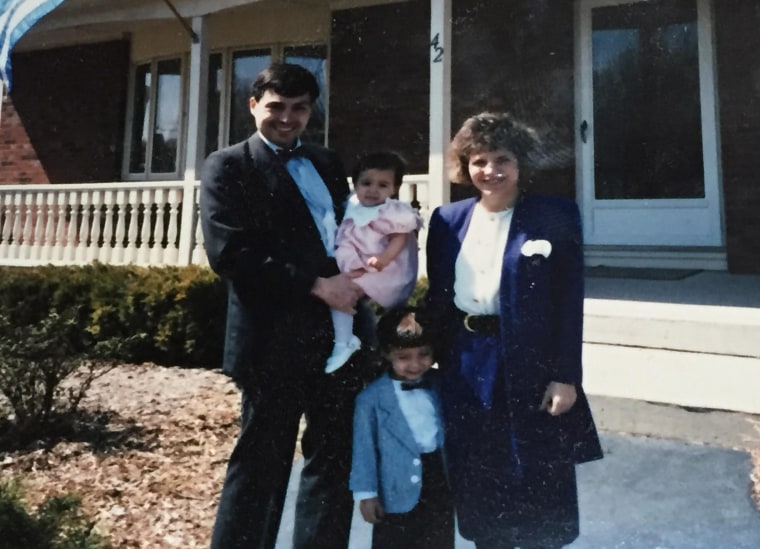 "I think it gives me a lot of anxiety to think that I am turning 27, and where I thought I would be at this age is different than where I am," she told TODAY.
Although she and her mom couldn't connect on much beyond wearing high-waisted pants at 27, the two seem to have much more in common today.
In 2015, Linda's husband, Jim, passed away from brain cancer.
His death brought them closer as a family and has fueled some of Alyssa's recent stand-up comedy routines about grief and anxiety.
For Linda, losing her husband changed everything. Though she has always been a supportive mom, she's now an even bigger champion of Alyssa's dreams.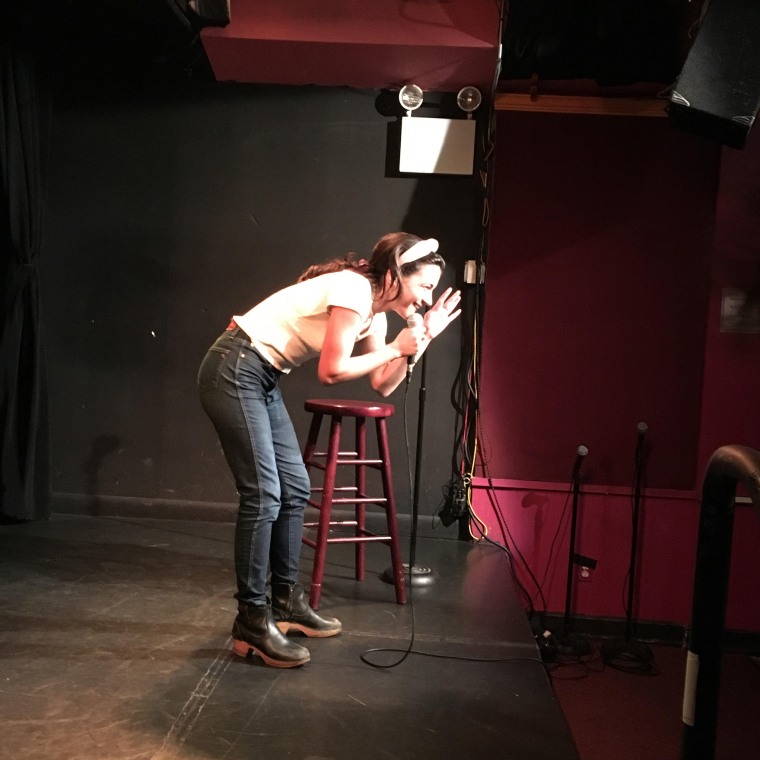 And through the grief, Linda has slowly realized that she now has an opportunity to do the same.
"My goal now is to find myself, something that I didn't do," Linda said. "I feel so strongly that I need to find out who Linda is without Jim, and who Linda is without children at home."
After her husband's death, Linda moved in with Alyssa for six months and has spent more time there since.
Together, the two watch Netflix, drink wine and make vegan versions of Greek classics.
Linda recently bought Warby Parker glasses and wears "hip city clothes," according to Alyssa. The pair sees it as a chance for her to experience a new side of life.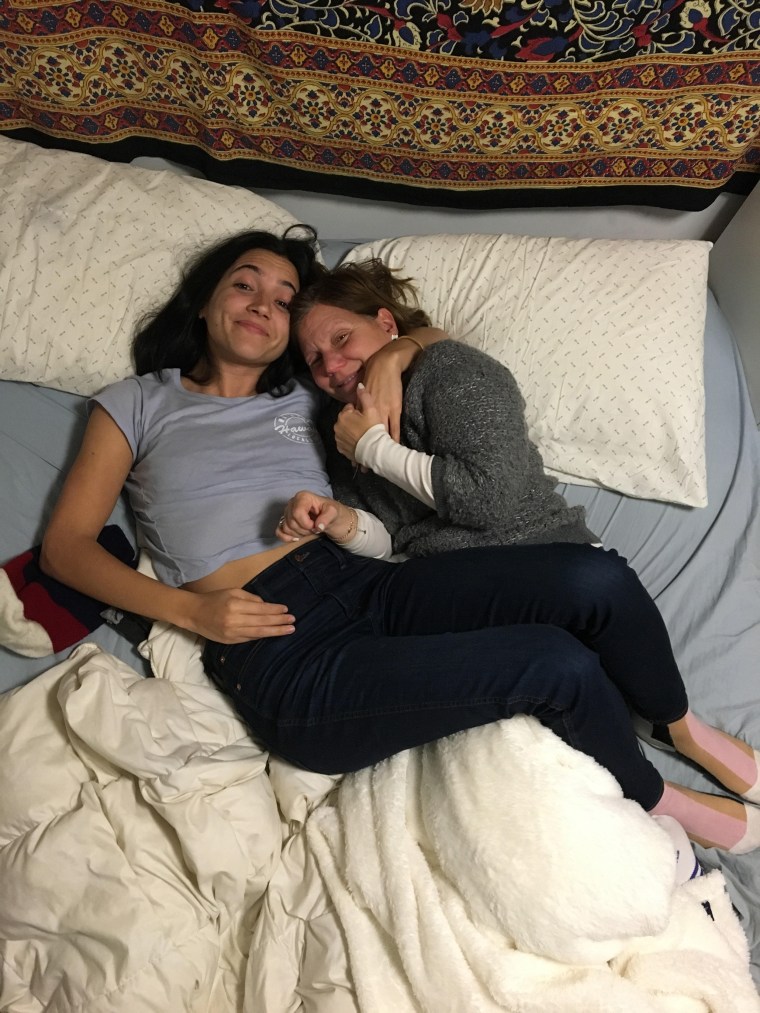 "It has been cool seeing my mom be able to do some of the things she maybe didn't get to do when she was my age. And we are getting to do it together," Alyssa said.
For Alyssa, the time spent with her mom, and the positive reception their video received, has eased some of her anxieties about her own life.
"It makes me feel like I am doing what I want to do, that I am where I want to be, even if it looks different than where my mom was," she said.