In this age of disposable insta-romance, authors Allison Glock and T Cooper connected the old-fashioned way: via the written word. They came across each other in the New York Times, when each submitted a favorite playlist. She reached out to him, he wrote back, and they courted by writing letters to each other.
The two met in person, for coffee in Union Square, and a year later they were married, on Feb. 7, 2010. But their love story had something of a twist: Cooper was a transgender man. He told Glock right away and she was shocked by how little it mattered to her.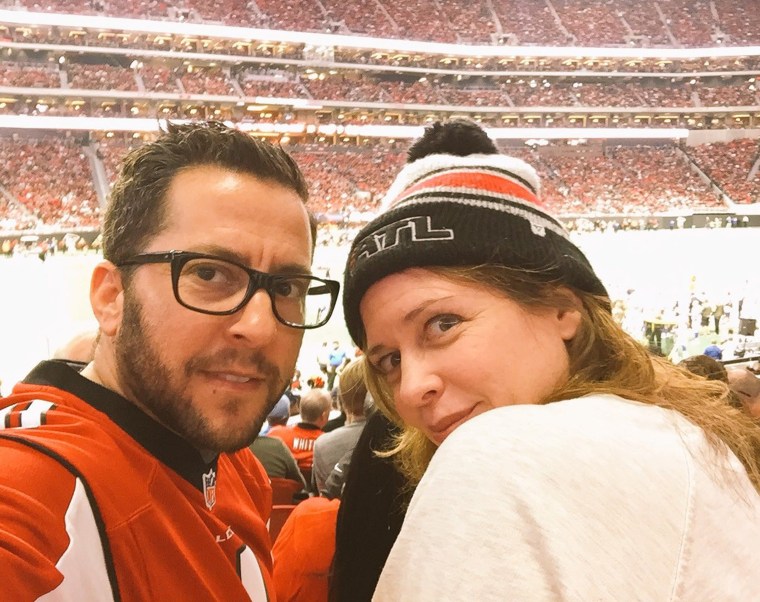 But this wasn't just about her. Glock was a single mom, raising two daughters, at that time 5 and 7, respectively. How to break the news to two elementary school-age kids? By not making a big deal out of it.
Cooper said there was no dramatic, heart-wrenching sit-down moment or big reveal.
"He was introduced only after I knew the relationship was serious, as my significant other. The girls were young at the time. Then he became my fiance, then husband and their stepfather," said Glock, whose daughters are now 16 and 17.
He simply became a part of their lives, making their lunches and taking them to school. "To their credit, it was never an issue to them," said Glock, of Cooper's gender. "Their ideas are so far advanced — gender fluidity nowadays just isn't a thing."
Plus, as "they got older they were able to understand more and more."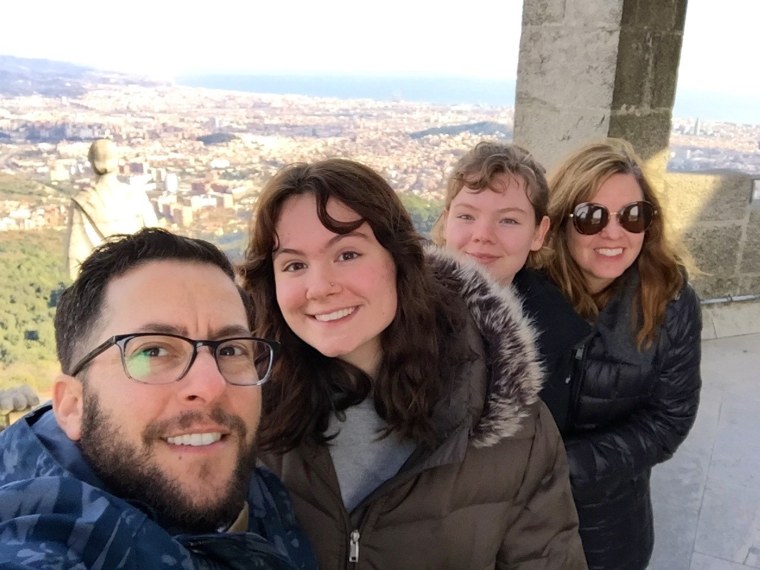 In fact, initially the main concerns came from Cooper's family, because after a lifetime of being single, he was now going to be part of raising two kids.
As for Glock, her mom was somewhat worried about the impact it would have on her granddaughters: "My mom was like, 'How does that even work?' She's a Southern belle. Everything is gendered," said Glock. But once she met Cooper, said Glock, her mom understood.
Nothing about their situation is a big deal to their teens, said Glock. "This is just our life. It isn't something that consumes our family structure or our family conversation. T is T, their stepfather. Not their 'trans-stepfather,'" she said.
There haven't been any awkward moments with her daughters' friends. Or with anyone else, for that matter.
"Every family is different. Every family has challenges and miracles. And T being trans has been the least-interesting thing about our marriage to me," said Glock. "Our connection has been the revelation. When you love someone's soul, gender, size, race, ability, background — none of that matters even a little. All that matters is getting to spend your life with the person who reminds you every day that you are not alone."