Carli Grant, a New Hampshire mother of three, started sewing less than a year ago when she was pregnant with her now 4-month old son, Elliot. When her husband, Josh Grant, teased her about how much money she was spending on fabric, she decided to search through their donation pile and repurpose some of his old shirts instead.
"He had so many button-downs," Carli, 25, told TODAY Parents. "Many of them were pink and purple, and I just pictured (our daughter), Amelia, in them."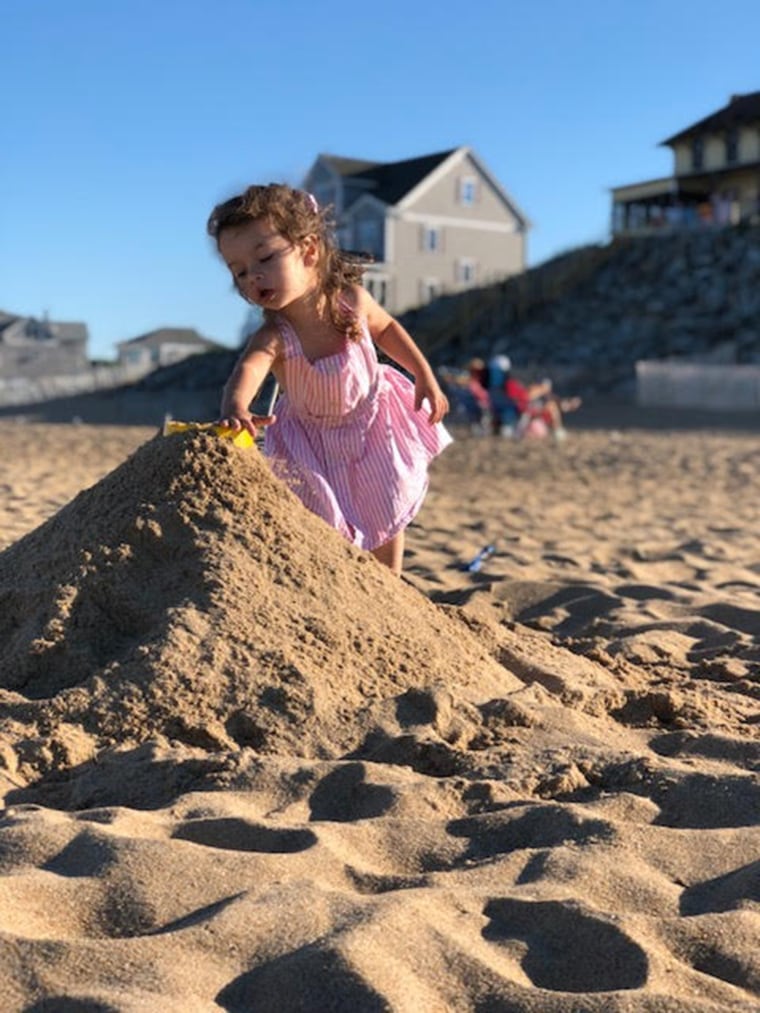 So she first created a summery sundress for the 2-year-old using a striped, rose-colored top of Josh's.
"He wore that when we were dating, and I just thought it was adorable," Carli recalled.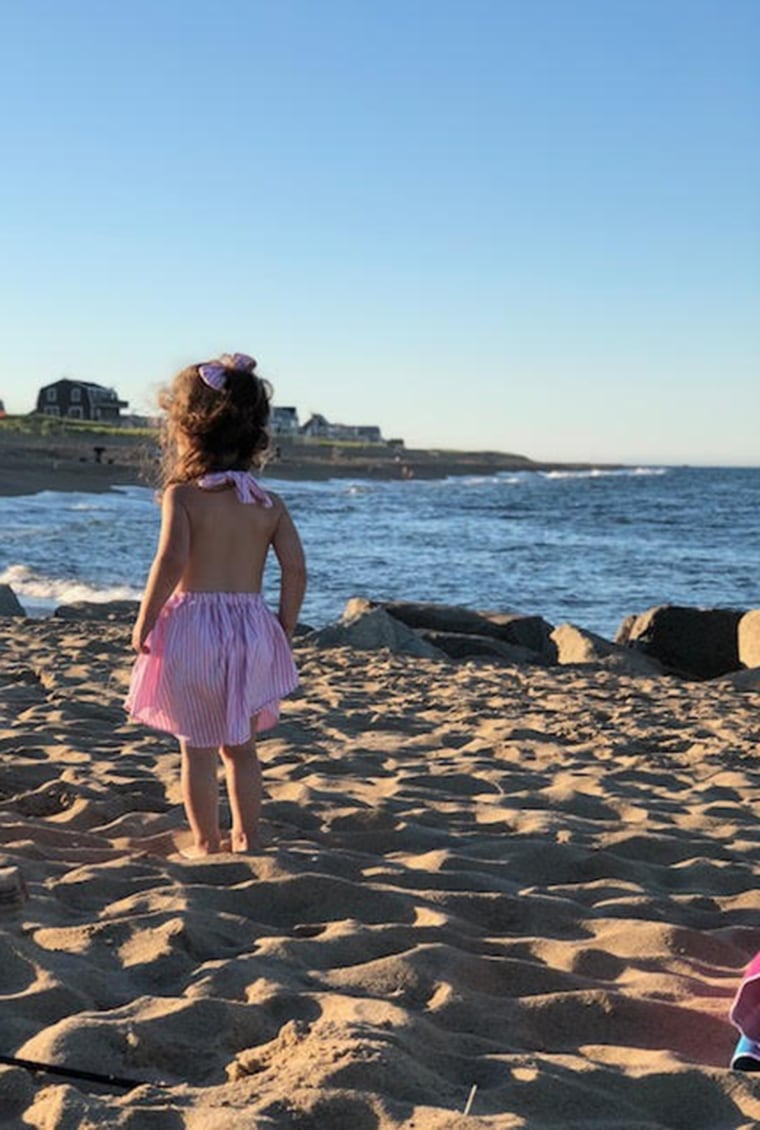 She was so thrilled with the cute frock that it inspired her next piece. When she discovered the old, red plaid button-down that Josh wore the day Amelia was born, Carli knew she wanted to transform it into another unique outfit for her daughter.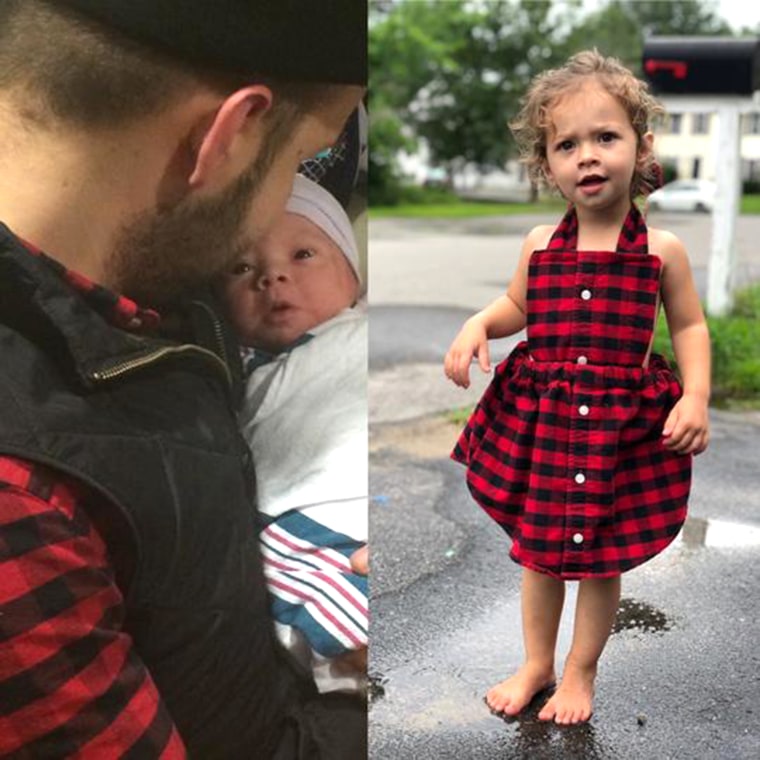 "He had that shirt he wore when he first held her in the donation pile, and I couldn't believe it," Carli said. "Like, how could he donate this? So I took that, and that was my next project."
Little did she expect, creating the garment was a touching moment for the mom.
"I was crying as I sewed it, so I knew I had done something way more meaningful than anything I had sewed her before," Carli said.
Josh was blown away by the beautiful dress — and he realized his wife could be onto something big.
"Once he saw (the dress) and connected the dots, that's when it clicked," Carli said. "He was like, 'You need to do this for other people.'"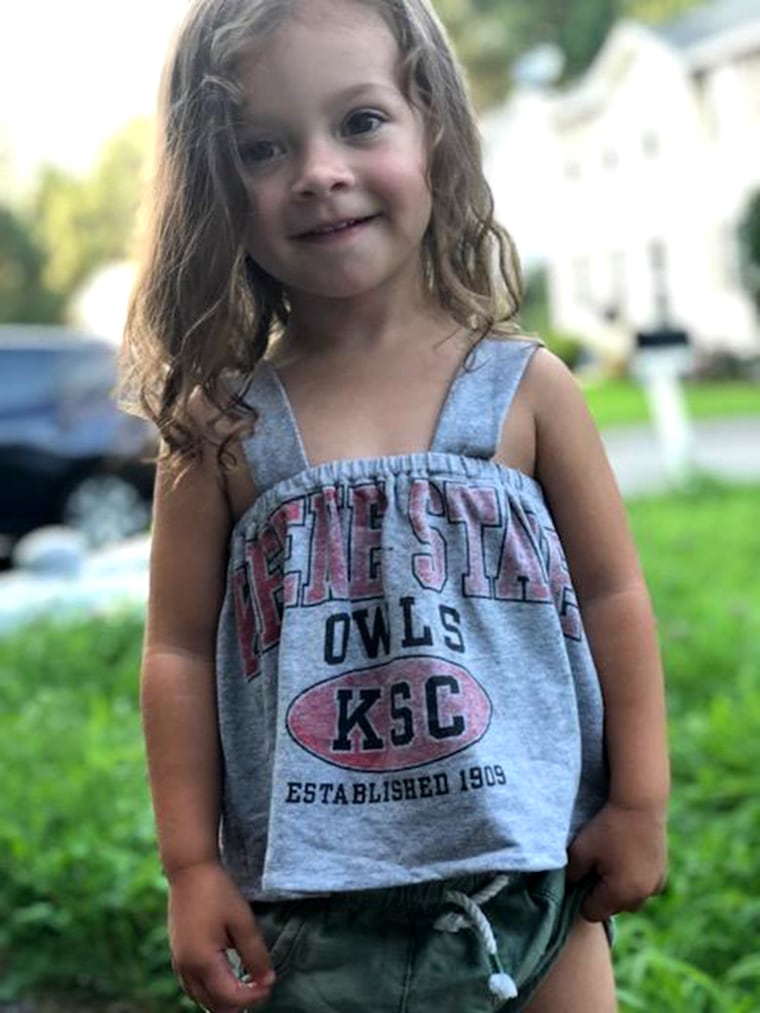 Soon after, the couple decided to launch Refashioned Memories, a company that transforms people's special clothing into meaningful momentos.
The business started with Carli creating adorable outfits for babies and older kids, like the dresses she made for Amelia. As word spread about the organization online, Refashioned Memories rolled out other products, including custom pillows and blankets.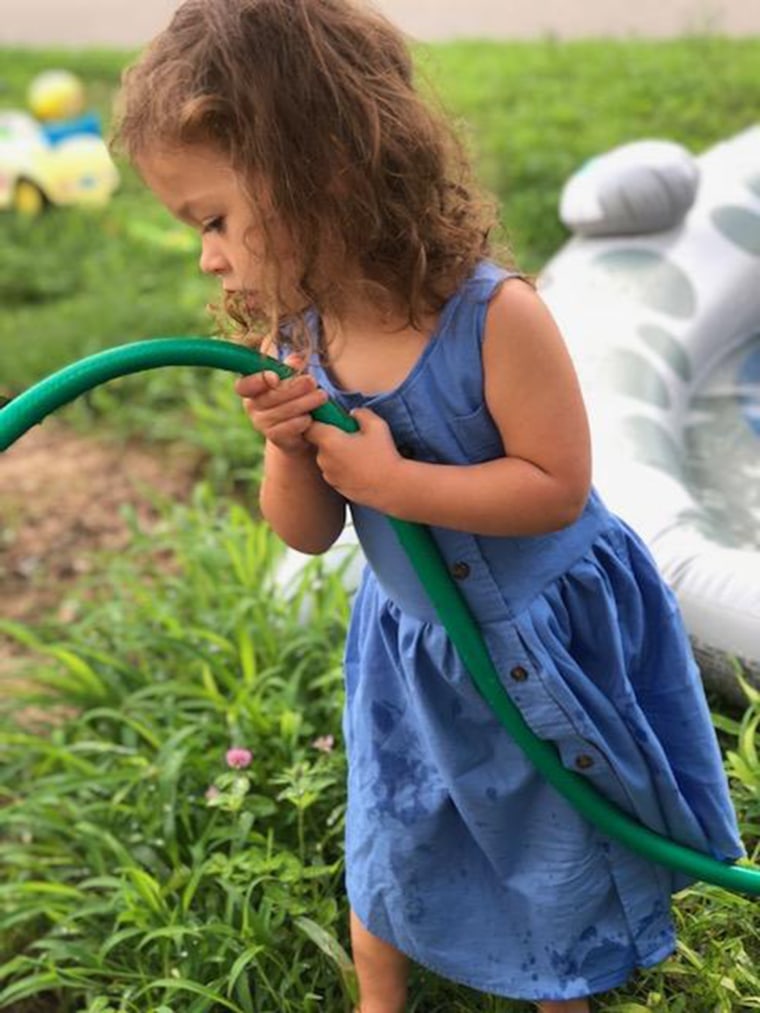 Customers can send in any type of sentimental fabric — whether it's a button-down, a sweatshirt or an old sports jersey — and Carli will refashion it into a custom-made keepsake.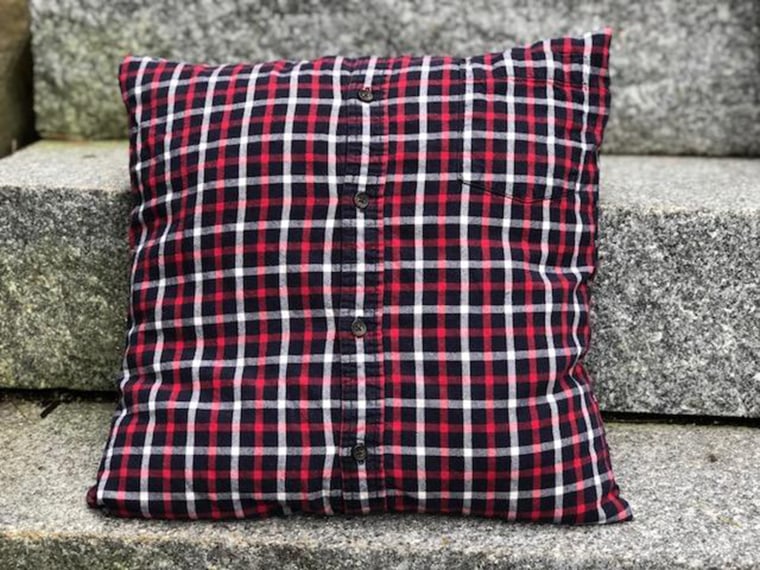 Husband Josh handles the marketing and the website, while Carli interacts with customers and creates the orders.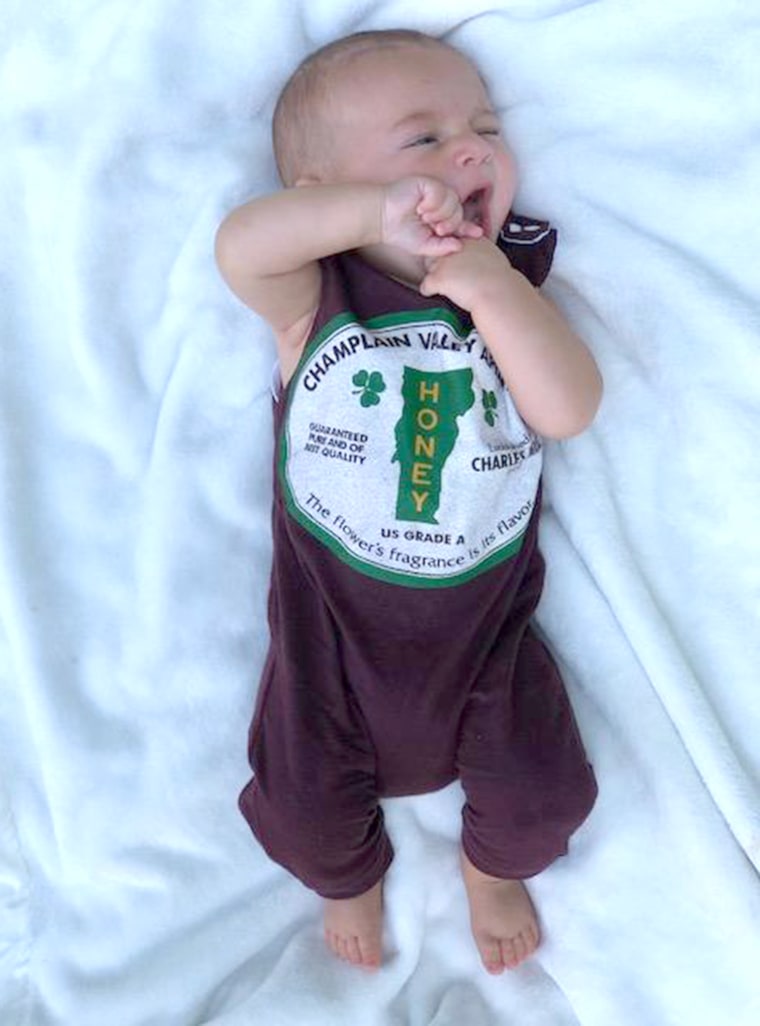 Carli also now makes bows, pacifier clips and rompers.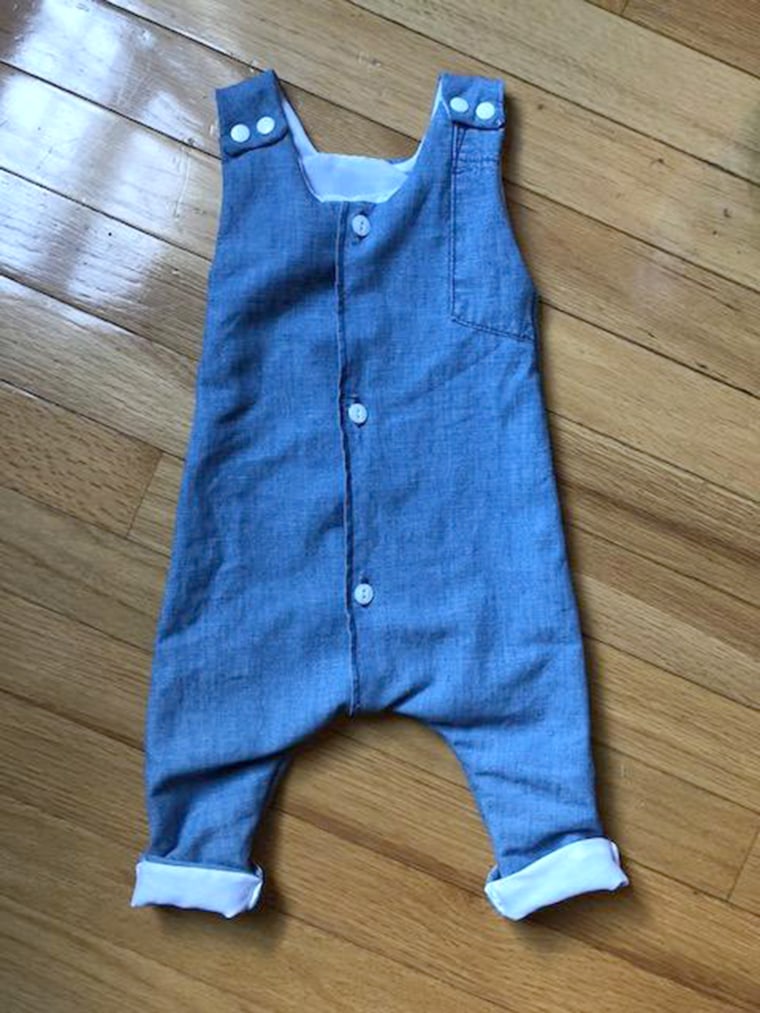 One of Carli's favorite things about the business is hearing the stories behind each project. Some people have asked her to create keepsakes to commemorate loved ones who have passed away. Others have requested custom blankets to comfort kids with parents deployed overseas.
And there are countless other sweet family stories.
"I had a really cute one of a stepdaughter making a dress for her to wear at her stepdad's softball game to cheer him on," Carli told TODAY Parents.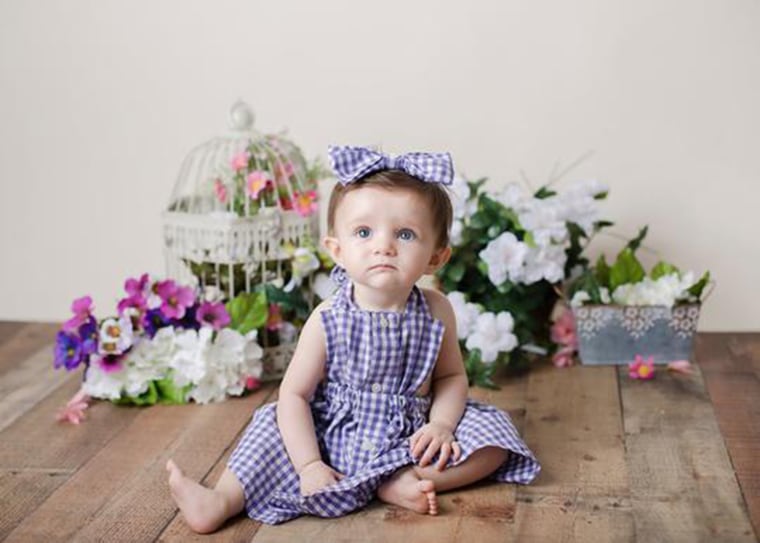 Right now, Carli is a one-woman band, sewing each order at her home in southern New Hampshire. She's juggling the new business with a part-time office job, as well as caring for Amelia, Elliot and her 7-year-old stepson, Ryan.
Carli said the work hasn't been "too crazy" so far because she's doing what she loves.
"I can just bust out these orders because it's what I do to relax anyway," she said. "I would set aside time to sew every day even if I didn't have this website — so now I'm just filling this time with orders instead of (making) a million new clothes for my kids."