Hilary Duff is no stranger to critics. Despite her long resume of albums, TV shows and films, some of Duff's harshest reviews are for her parenting.
The actress, singer and mom to 3-year-old son Luca talked motherhood at a TODAY Parenting Team conversation presented by Similac's Sisterhood of Motherhood. Duff and her older sister Haylie shared their worst moments of mom judging with TODAY's Sheinelle Jones.
"Everything I do feels judged or picked apart, and the whole world gets to know about it," Duff said.
Duff, a Similac partner, remembered a difficult moment when a tabloid captured a photo of her son Luca in tears. The headline graded her a "C Minus Mother." The cause of the crying? Luca was worked up over a haircut.
The actress found support in a surprising place: her ex-husband Mike Comrie. Though she recently filed for divorce from Comrie, Duff said they are good friends and "family forever."
"Mike [said] 'that was so mean, that must have really hurt your feelings.' Just to acknowledge that our skin isn't thick and tough all the time is a really good rule for a dad," Duff said.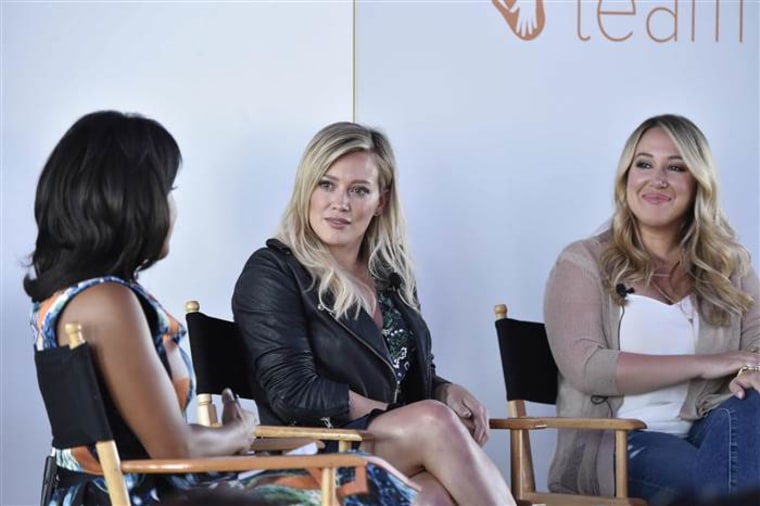 Duff also opened up about expanding her family.
"Of course I want a sibling for Luca," she said. "But it's so personal."
Fortunately, Duff has a great group of mothers to lean on. Her sister Haylie, also a Similac partner, recently welcomed 4-month-old daughter Ryan into the world with fiancé Matt Rosenberg.
From her birth plan to her daughter's sleep schedule, Haylie has dealt with her own share of mom judging.
"You're overwhelmed and you're trying your best," she said.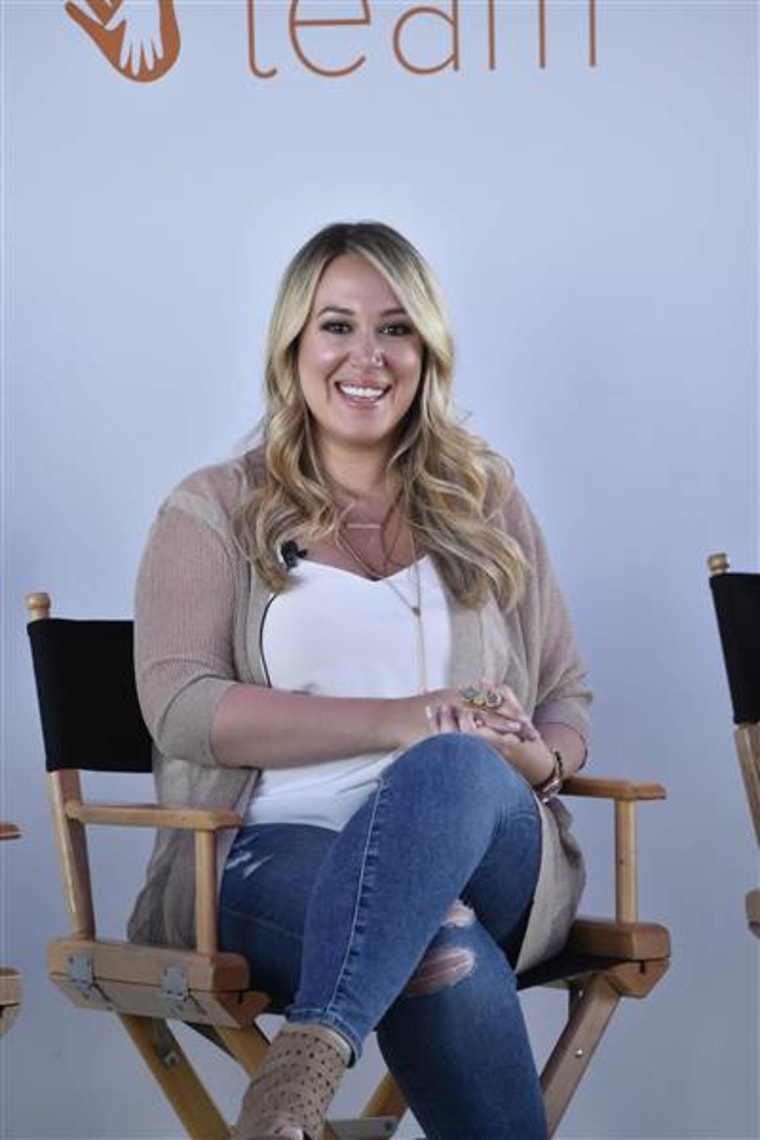 Despite the challenges of motherhood, the sisters said the experience has brought them even closer.
"You have to have that place to be yourself, and I get to do that with my sister," Hilary said. "That has only gotten stronger since becoming a mom and now watching [Haylie] become a mom."
Want to share your own thoughts on mom judging, and more? Join the TODAY Parenting Team community... because we're all in this together