/ Source: TODAY Contributor
When Kristin Johnston was considering where to take maternity photos during her second pregnancy, she examined social media accounts for inspiration. She saw pictures of women in meadows, on beaches, and in the mountains. While the pictures looked lovely, they just didn't seem like Johnston's style. As she thought about a place that she loved as a backdrop, one place came to mind — Taco Bell.
"I thought, 'Where have I spent the majority of my time other than my bed or sofa?'" she told TODAY. "I just love Taco Bell."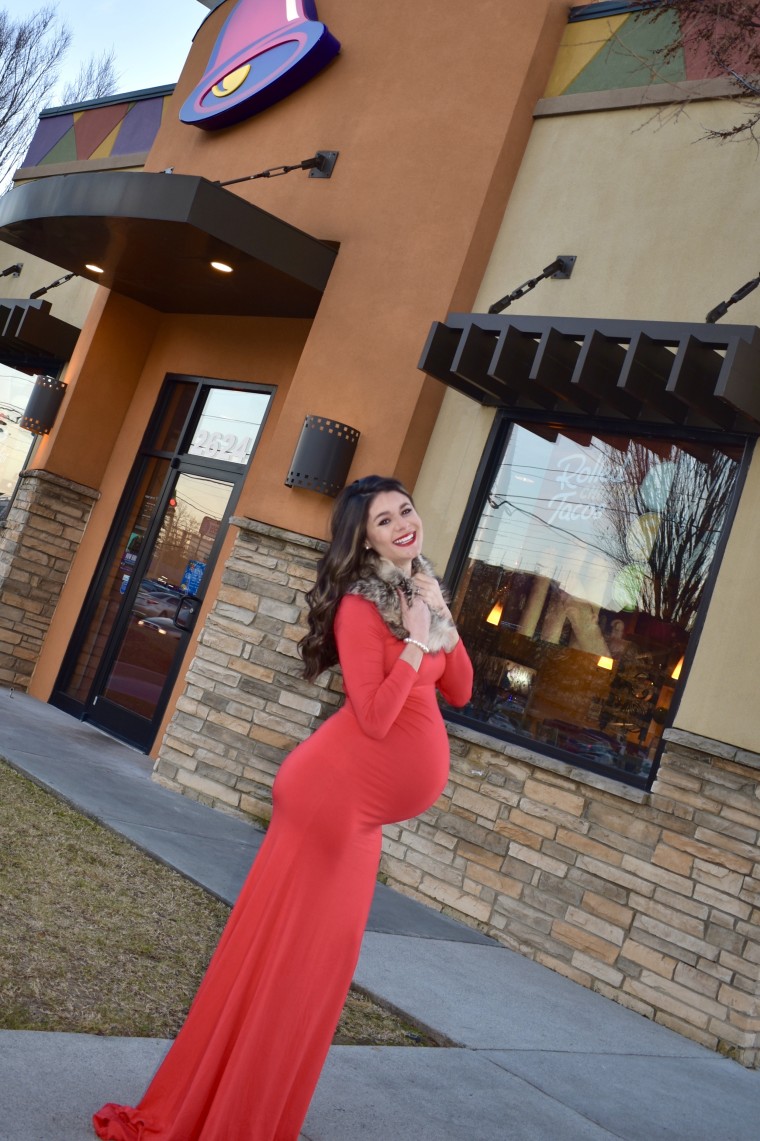 Johnston, 33, wanted the pictures to be set at one of the newest Taco Bells so she researched stores in Atlanta to find the coolest one, which is located close to Sun Trust Stadium. In the middle of December, her friend, Kelly Daniels, joined Johnston at that Taco Bell as sun set. She knew she wanted a warm glow for her pictures. There was no real plan — they just showed up and started shooting.
"This was one of those things where I firmly believe that it's better you ask for forgiveness than permission," Johnston said.
But she didn't need forgiveness as the staff ignored her when she posed — dressed in a long red dress accessorized with pearls — outside the store.
"Nobody said anything," she said.
Though, commuters paid her a lot of attention, with many people giving her thumbs up, beeping their horns, and shouting words of encouragement.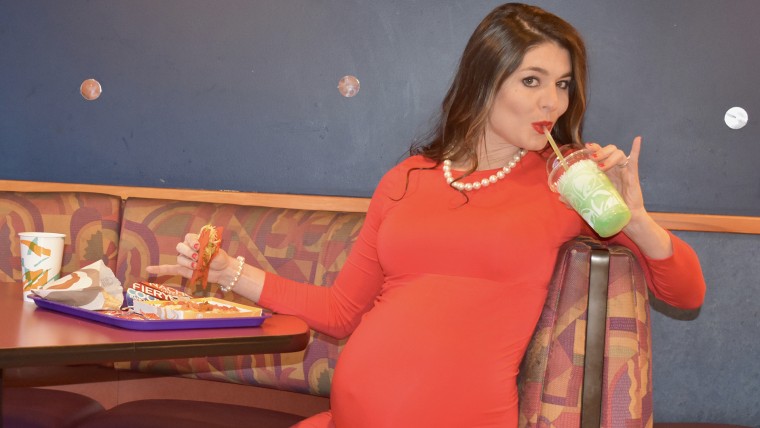 It wasn't until she moved inside that the staff asked what Johnston was doing, and she explained how much she loved Taco Bell. Still, employees were "cool" with the photoshoot. They even let her sneak behind the counter for some pictures (but not too close to the food; they wanted to maintain safety standards).
Johnston and her husband, Cody, 31, both love the fast food restaurant and normally visit weekly. During her pregnancy, she increased her visits to twice weekly and she most often orders grilled steak stuffed burrito.
"It's super filling and really inexpensive and actually has some pretty good ingredients that are not too bad for you," she said.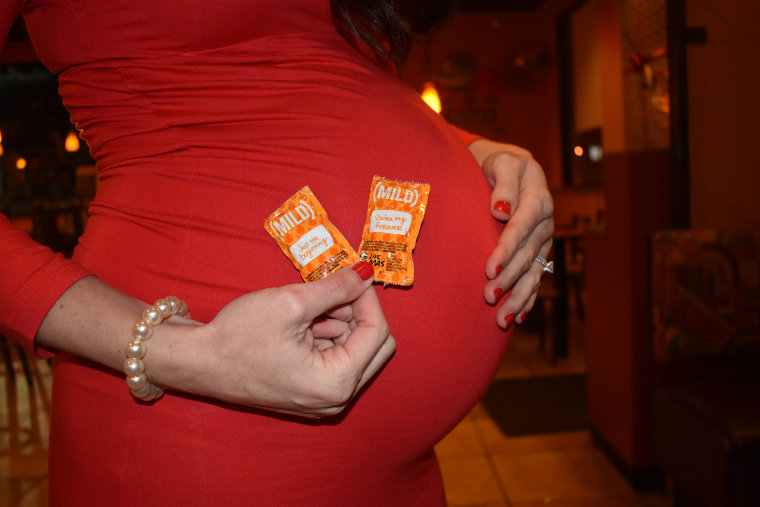 Friends and family supported her unique maternity pictures.
"I didn't have any negative responses. I don't need that type of negativity in my life," she said, laughing. "If someone had a negative response I think I would suggest they have some Taco Bell to cheer themselves up."
Lately, she's enjoyed the Stacker, a layered quesadilla loaded with cheese and meat, which she ate the day after giving birth to Teddy on January 5.
"We left the hospital Saturday afternoon and hit up Taco Bell on the way home," she said.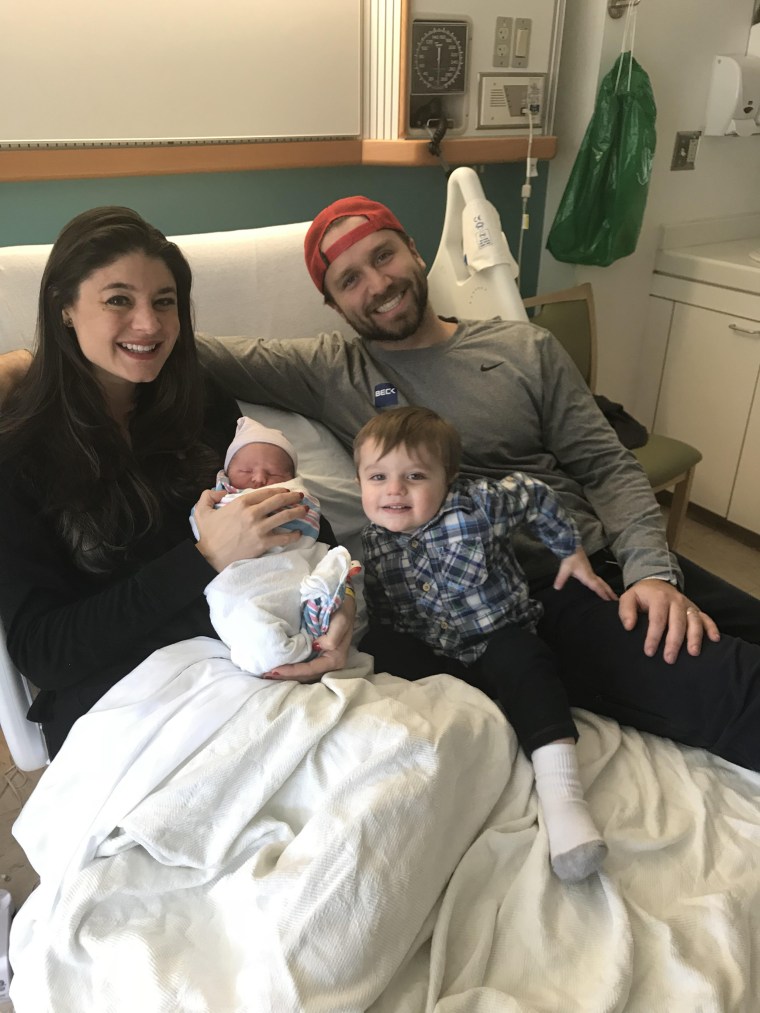 While she feels happy her photos, Johnston feels stunned others reacted so strongly to them.
"I am just loving all the positive responses," she said. "The reaction has been overwhelming, the amount of people who are saying how much it resonates with them."
This story was originally published January 12, 2018.